Barbara Gordon joins Titans Season 3 on HBO Max and will be played by Savannah Welch.
Details include that Barbara Gordon will serve as the Gotham City Police Commissioner and that she used to be Batgirl until she was shot and paralyzed by the Joker, leaving her wheelchair-bound.
The character description mentions Gordon has a combative relationship with Bruce Wayne, and that her life gets more complicated when Dick Grayson (Brenton Thwaites) returns to Gotham, rekindling their old romance and starting a new crime-fighting partnership.
Savannah Welch happens to be an amputee herself as she lost one of her legs after an accident in 2016.
Welch is known for roles in History Channel's military drama Six, where she played a Marine who suffered an amputation in combat, and she is known for Boyhood and Tree of Life.
A Batgirl movie was once in development with Joss Whedon attached, but nothing new has been mentioned other than the script is getting written by Christina Hodson who wrote Bumblebee, Birds of Prey, and the upcoming The Flash movie.
Additional details for Titans Season 3 include that it will feature the Red Hood and that Starfire gets a new super suit.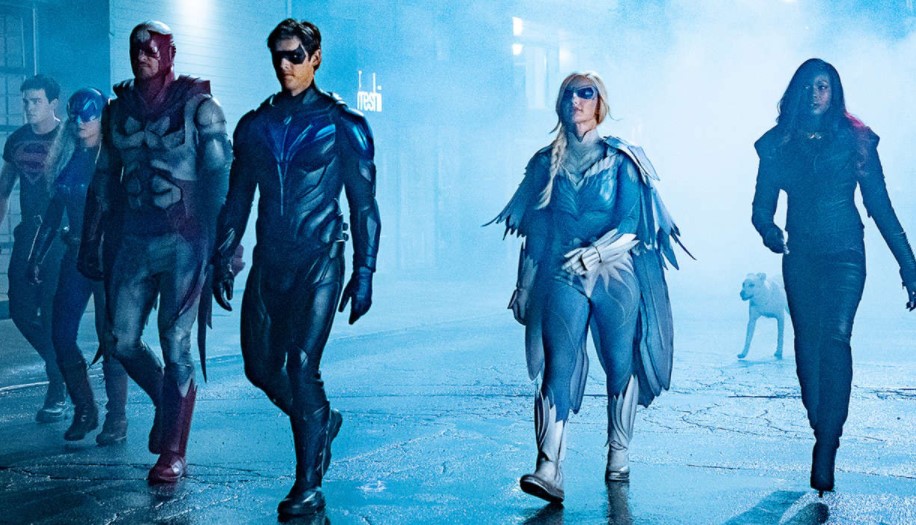 Titans airs on HBO Max
Titans is produced by Weed Road Pictures and Berlanti Productions in association with Warner Bros. Television. The series was developed by Akiva Goldsman & Geoff Johns & Greg Berlanti, based on characters from DC. Akiva Goldsman, Geoff Johns, Greg Berlanti, Greg Walker and Sarah Schechter are the executive producers.
Titans stars Brenton Thwaites (Dick Grayson/Robin), Anna Diop (Starfire), Teagan Croft (Rachel Roth/Raven), Ryan Potter (Gar Logan/Beast Boy), Minka Kelly (Dawn Granger/Dove), Alan Ritchson (Hank Hall/Hawk), Conor Leslie (Donna Troy), Curran Walters (Jason Todd/Robin), Joshua Orpin plays Superboy, Esai Morales as Deathstroke, Chella Man as Deathstroke's son Joseph Wilson, Jericho, and Chelsea Zhang plays the daughter, Ravager, with Game of Thrones actor Iain Glen as Batman / Bruce Wayne.
(via Variety)