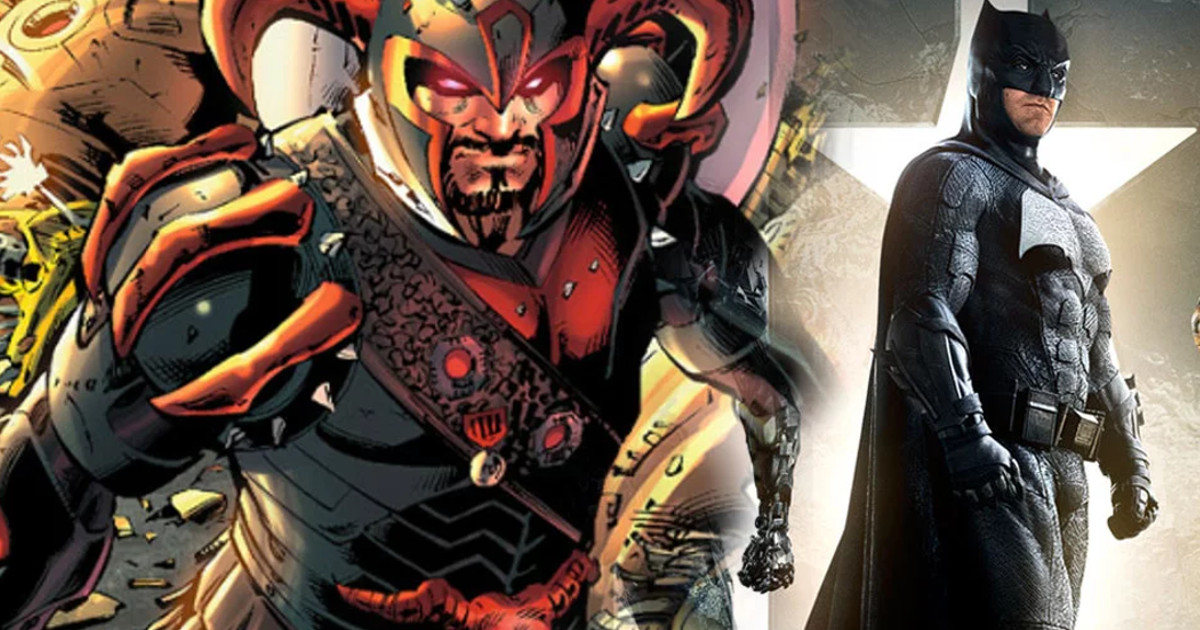 Another toy for the Justice League movie further reveals the villain, Steppenwolf.
Last week saw the Justice League Steppenwolf and Batman figures revealed, which also gives a slightly different look as the figure doesn't feature the helmet.
Now the latest image features a fully armored Steppenwolf with an axe in hand!
Steppenwolf is being voiced by Game of Thrones Ciaran Hinds who recently offered the character wants to bring Hell on Earth.
Hinds also offered about Steppenwolf: "He's old, tired, still trying to get out of his own enslavement to Darkseid, [but] he has to keep on this line to try and take over worlds."
Update: A new image of The Flash is also online.
"Justice League" has a November 17, 2017 release directed by Zack Snyder starring Ben Affleck as Batman, Henry Cavill as Superman, Gal Gadot as Wonder Woman, Jason Momoa as Aquaman, Ezra Miller as The Flash, Ray Fisher as Cyborg, J.K. Simmons as Commissioner Gordon and Willem Dafoe an Atlantean, Nuidis Vulko.
Synopsis:
Fueled by his restored faith in humanity and inspired by Superman's selfless act, Bruce Wayne enlists the help of his newfound ally, Diana Prince, to face an even greater enemy. Together, Batman and Wonder Woman work quickly to find and recruit a team of metahumans to stand against this newly awakened threat. But despite the formation of this unprecedented league of heroes—Batman, Wonder Woman, Aquaman, Cyborg and The Flash—it may already be too late to save the planet from an assault of catastrophic proportions.