In less than two months, the Mad Titan Thanos arrives on Earth in search of the Infinity Stones in hopes of assembling the all-powerful Infinity Gauntlet.
As it is the MCU, things will be different than the comics, with EW.com revealing new details learned about Thanos including that The Avengers: Infinity War will feature a flashback scene of Thanos "in his younger years on Titan, witnessing the forces that destroyed his home world and sent him on a mission to 'save' the universe through mass extermination."
"He's from a planet called Titan that's no longer inhabited because of things that he thought he could help prevent, and he was not allowed to do that," Marvel Studios president Kevin Feige revealed. "What he feared most happened, and the planet and everybody on it basically went extinct. He vowed not to let that happen again. He thinks he sees the universe going down the tubes. He thinks he sees life expanding outward unchecked. That will bring ruin, he believes, to the universe and to that life. That's either genius or horrific, depending on your point of view, and most of our point of views say it's pretty horrific."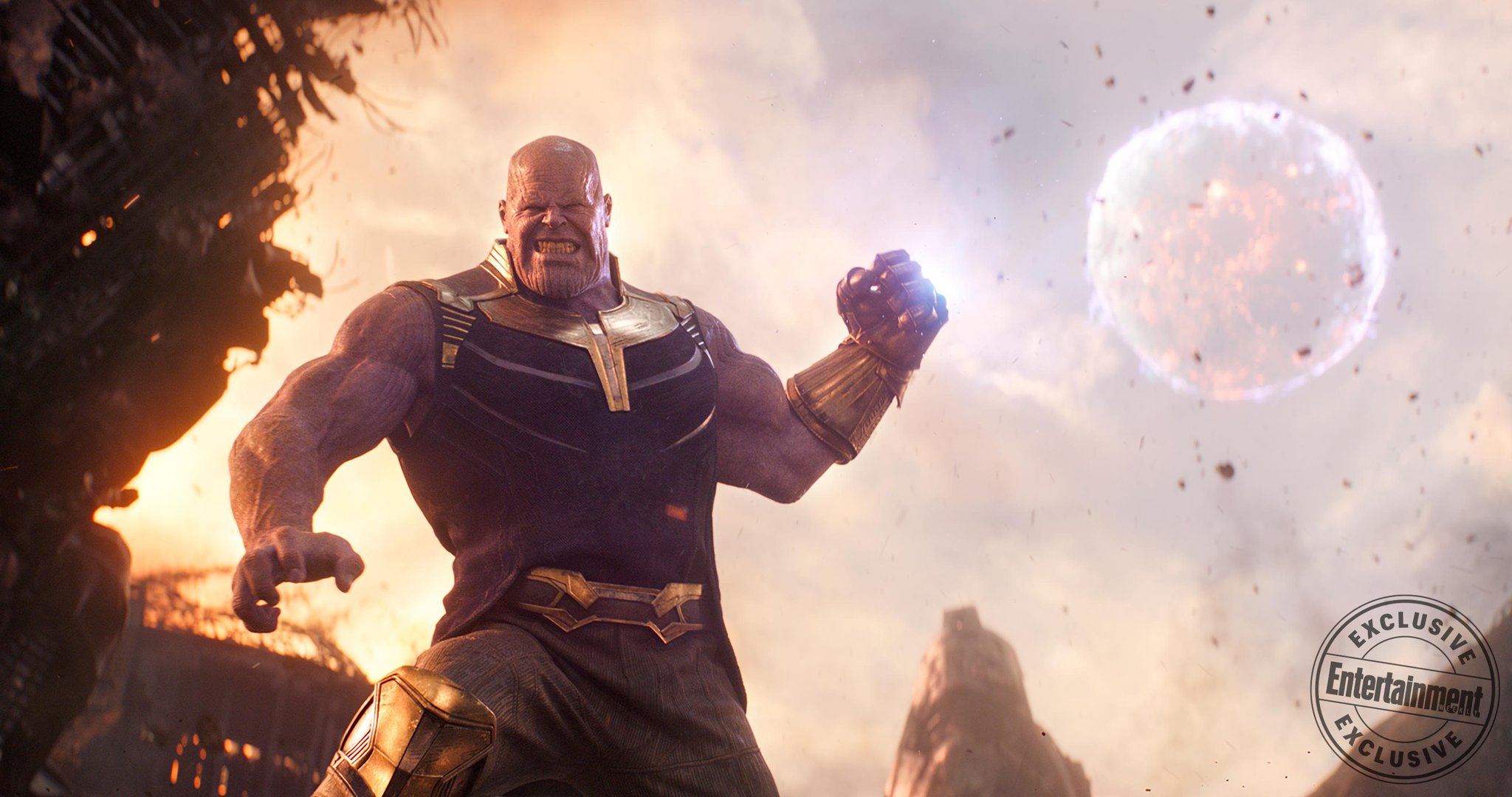 Josh Brolin echoes Kevin Feige's statements and even adds that Thanos could have been a likable guy if things went different.
"He's different from his family. They're all Titans and they all look similar, but he was born deformed," Brolin said. "You see how he grew up, you see he was like the Quasimodo of this time, or if you've ever read Perfume [Patrick Suskind's 1985 novel about a serial killer who craves beautiful scenes but is disgusted by the smell of humanity], it's a great parallel to Thanos. He stuck out. He was an anomaly. He was a freak. And that lent to this apparent insanity.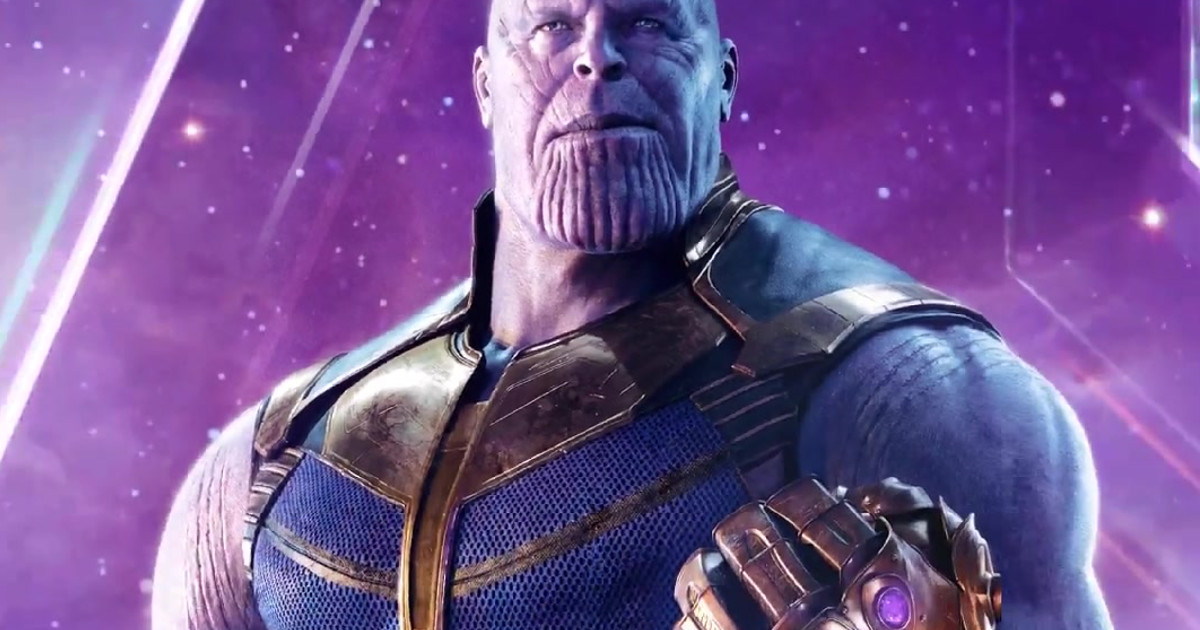 The article takes a weird turn as the interviewer oddly tries to get Josh Brolin to state that President Trump is Thanos (really? no wonder the Oscars were the lowest rated show ever), but Brolin doesn't exactly bite and offers that not only are Gamora and Nebula tools to Thanos, but that Thanos is the smartest character in the movie.
"And what I see is this in this guy's eyes. This super, super, super intelligence," Brolin said. "There's this constant contrasting thing about this Neanderthalic lughead who's way more intelligent than anybody else in the movie, by far."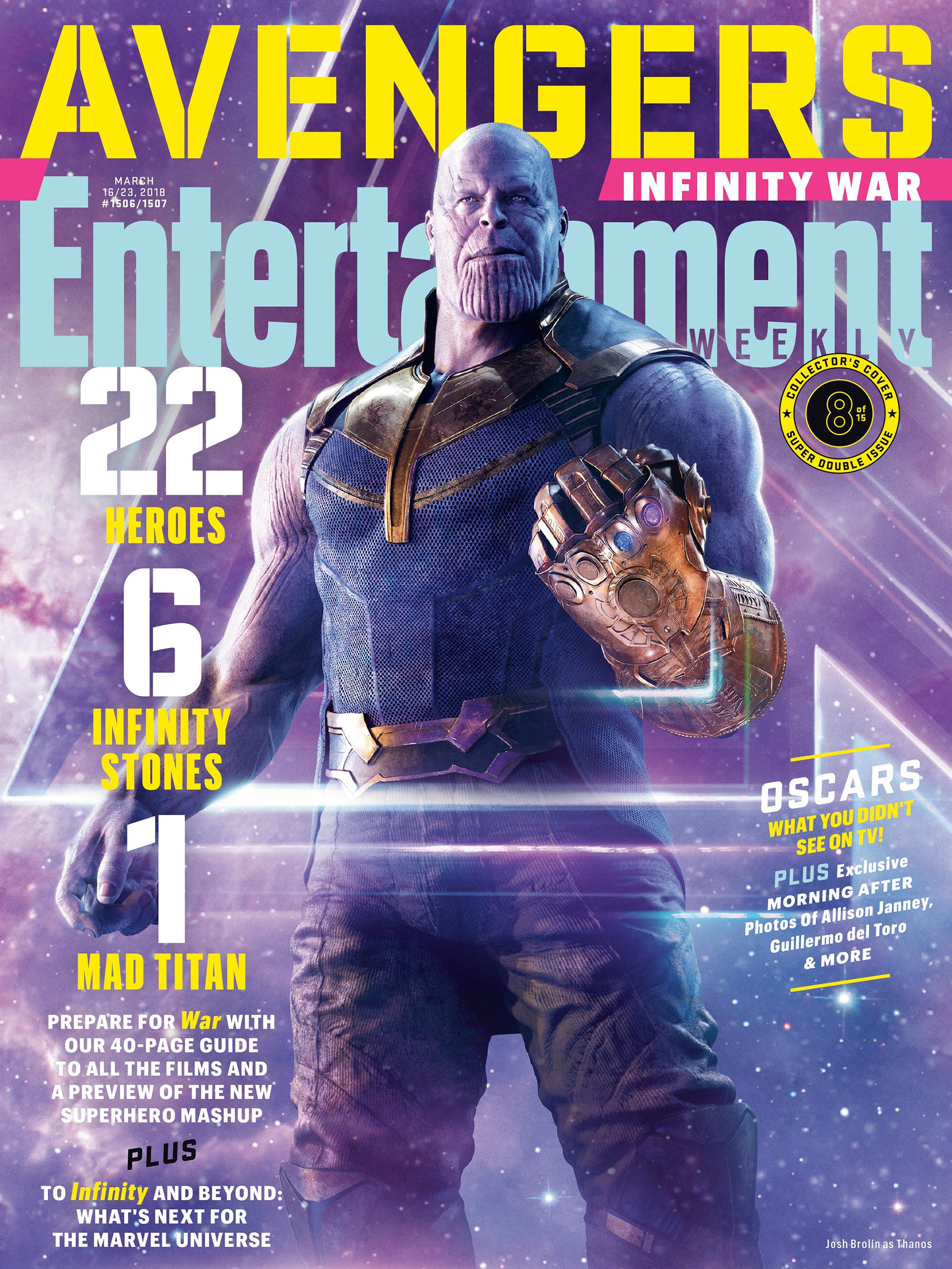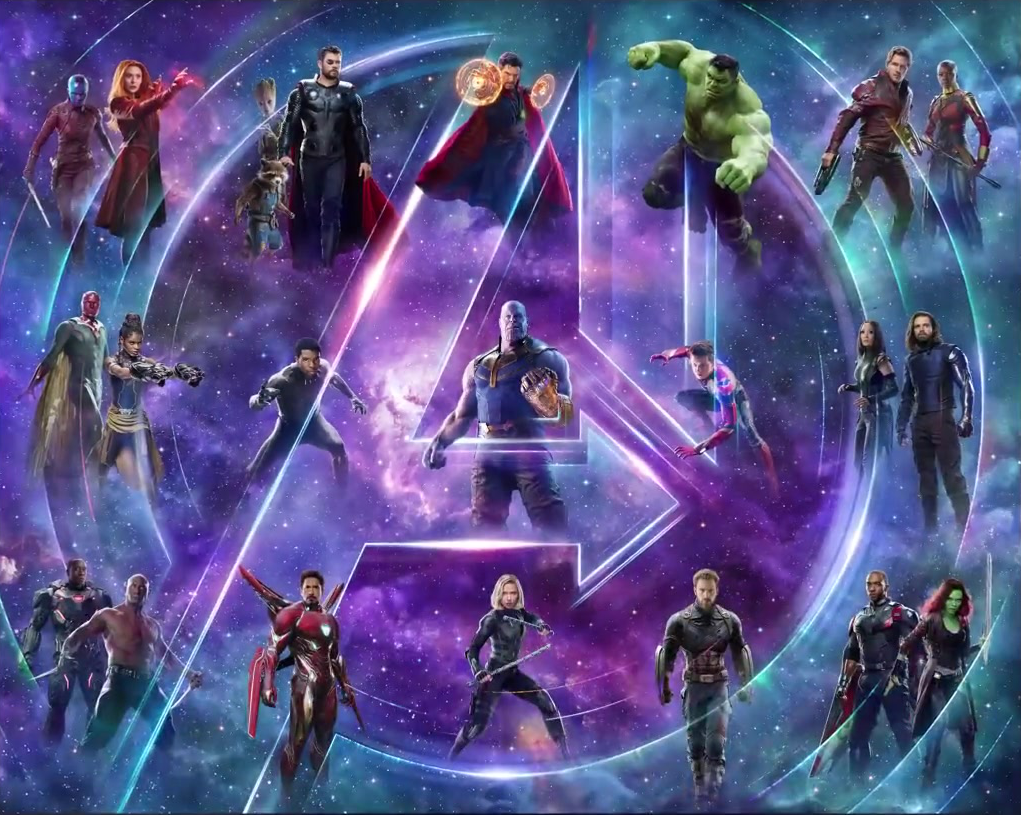 An unprecedented cinematic journey ten years in the making and spanning the entire Marvel Cinematic Universe, Marvel Studios' "Avengers: Infinity War" brings to the screen the ultimate, deadliest showdown of all time. The Avengers and their Super Hero allies must be willing to sacrifice all in an attempt to defeat the powerful Thanos before his blitz of devastation and ruin puts an end to the universe.
Anthony and Joe Russo direct the film, which is produced by Kevin Feige. Louis D'Esposito, Victoria Alonso, Michael Grillo and Stan Lee are the executive producers. Christopher Markus & Stephen McFeely wrote the screenplay. "Avengers: Infinity War" releases in U.S. theaters on April 27, 2018.