While The Avengers: Infinity War is set to open next month all over the world, the Chinese will have to wait a couple of more weeks.
The Avengers: Infinity War premiers in China on May 11, and check out the new poster to go along with it.
The MCU movies have been pretty big in China, which is the second biggest market in the world; Avengers: Age of Ultron brought in $240 million, and Black Panther recently hit the $100 million mark there.
THR notes Disney is planning a major Avengers Tour at the Shanghai Disney Resort on April 19 to promote the release of the movie.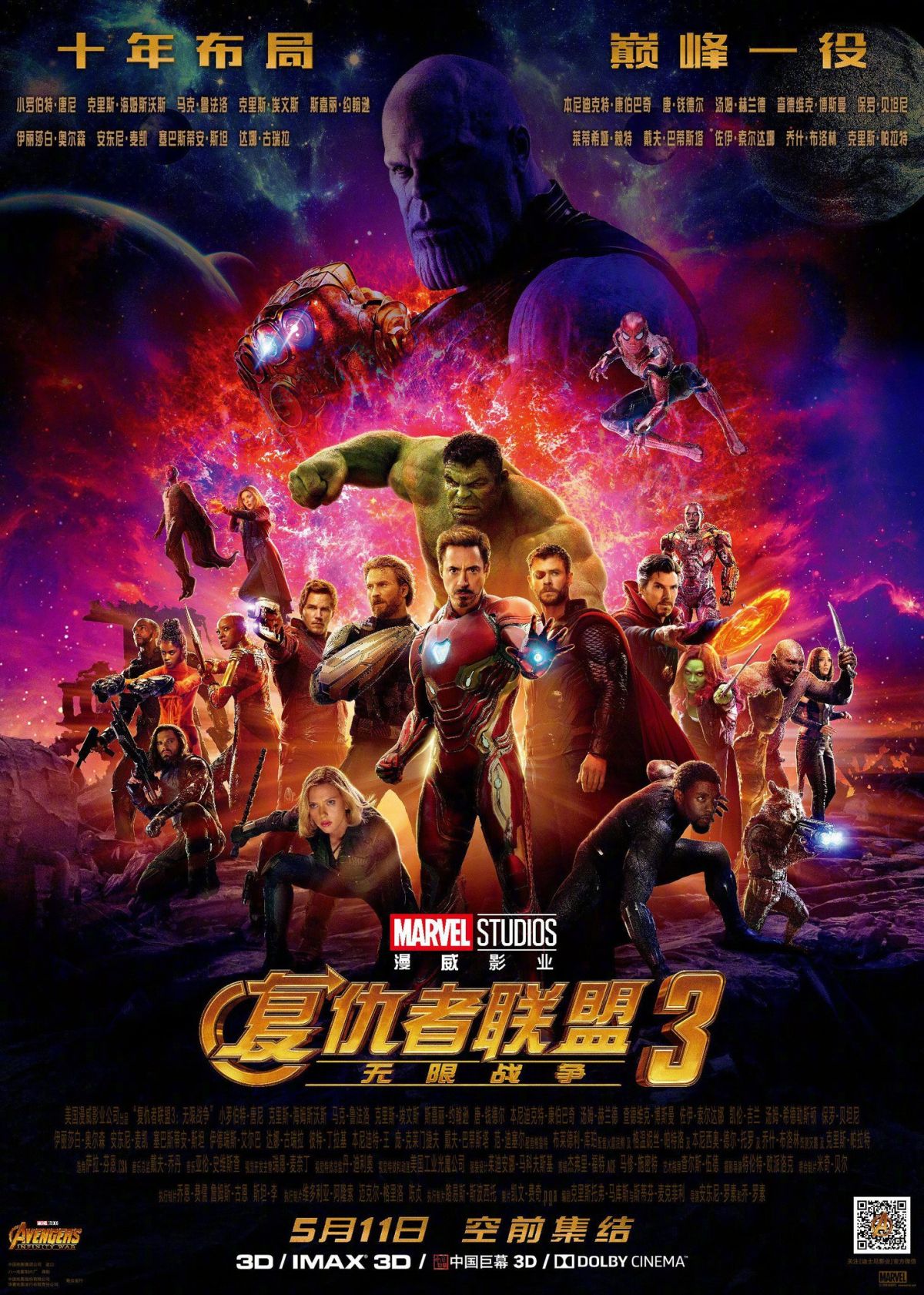 An unprecedented cinematic journey ten years in the making and spanning the entire Marvel Cinematic Universe, Marvel Studios' "Avengers: Infinity War" brings to the screen the ultimate, deadliest showdown of all time. The Avengers and their Super Hero allies must be willing to sacrifice all in an attempt to defeat the powerful Thanos before his blitz of devastation and ruin puts an end to the universe.
Anthony and Joe Russo direct the film, which is produced by Kevin Feige. Louis D'Esposito, Victoria Alonso, Michael Grillo and Stan Lee are the executive producers. Christopher Markus & Stephen McFeely wrote the screenplay. "Avengers: Infinity War" releases in U.S. theaters on April 27, 2018.