The characters featured in The Avengers: Endgame is shown off in new t-shirt art that includes a look at the villain of the film, the Great Titan, Thanos, as well as the most powerful character in the MCU.
The art features a look at Thanos, Captain Marvel, the most powerful character in the MCU, Hulk, Thor, Captain America, Iron Man, Black Widow, Rocket Raccoon, Ant-Man, Nebula, War Machine and Hawkeye.
"Captain Marvel is a character in our comics and in a mythology whose got one foot on Earth, one foot in the cosmic arena," Kevin Feige said while promoting Captain Marvel. "And now that we have made a number of movies that take place on Earth, and now a number of the cosmic adventures with Avengers, and with Guardians of the Galaxy and with Thor, we thought it was the right time to finally introduce Captain Marvel to the world. She's one of the most popular characters in our comics, she's one of the most powerful characters in the comics and will be the most powerful character in the Marvel Cinematic Universe."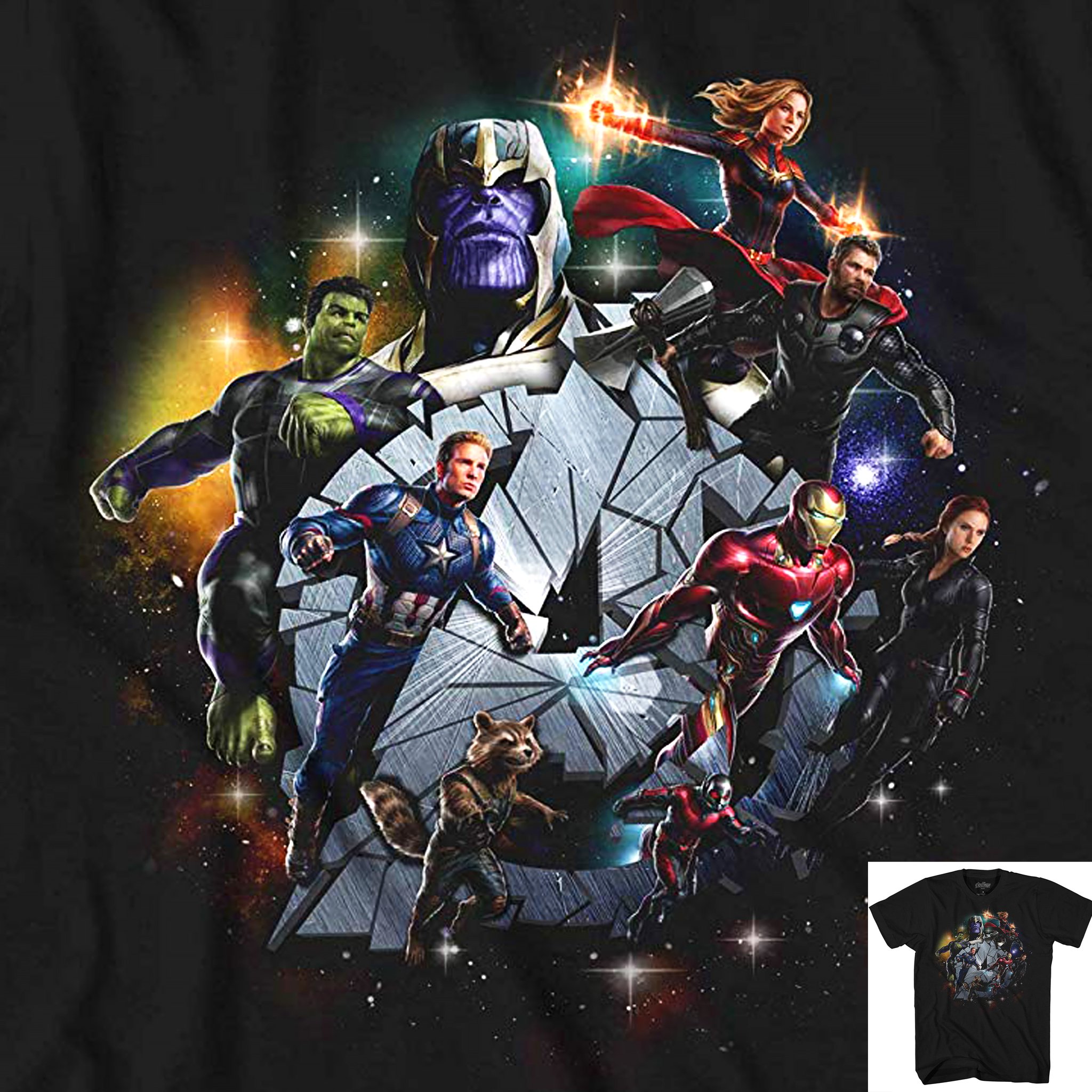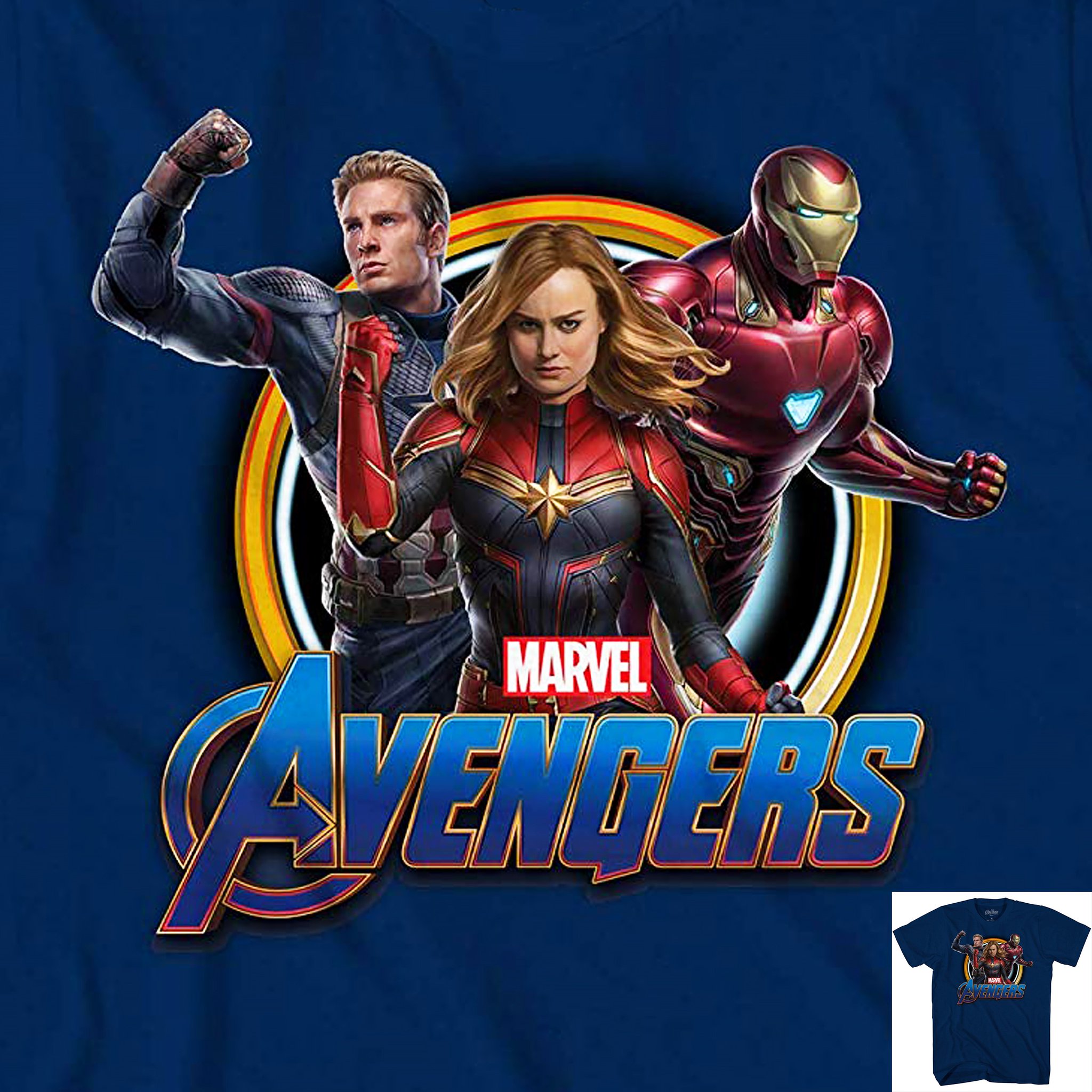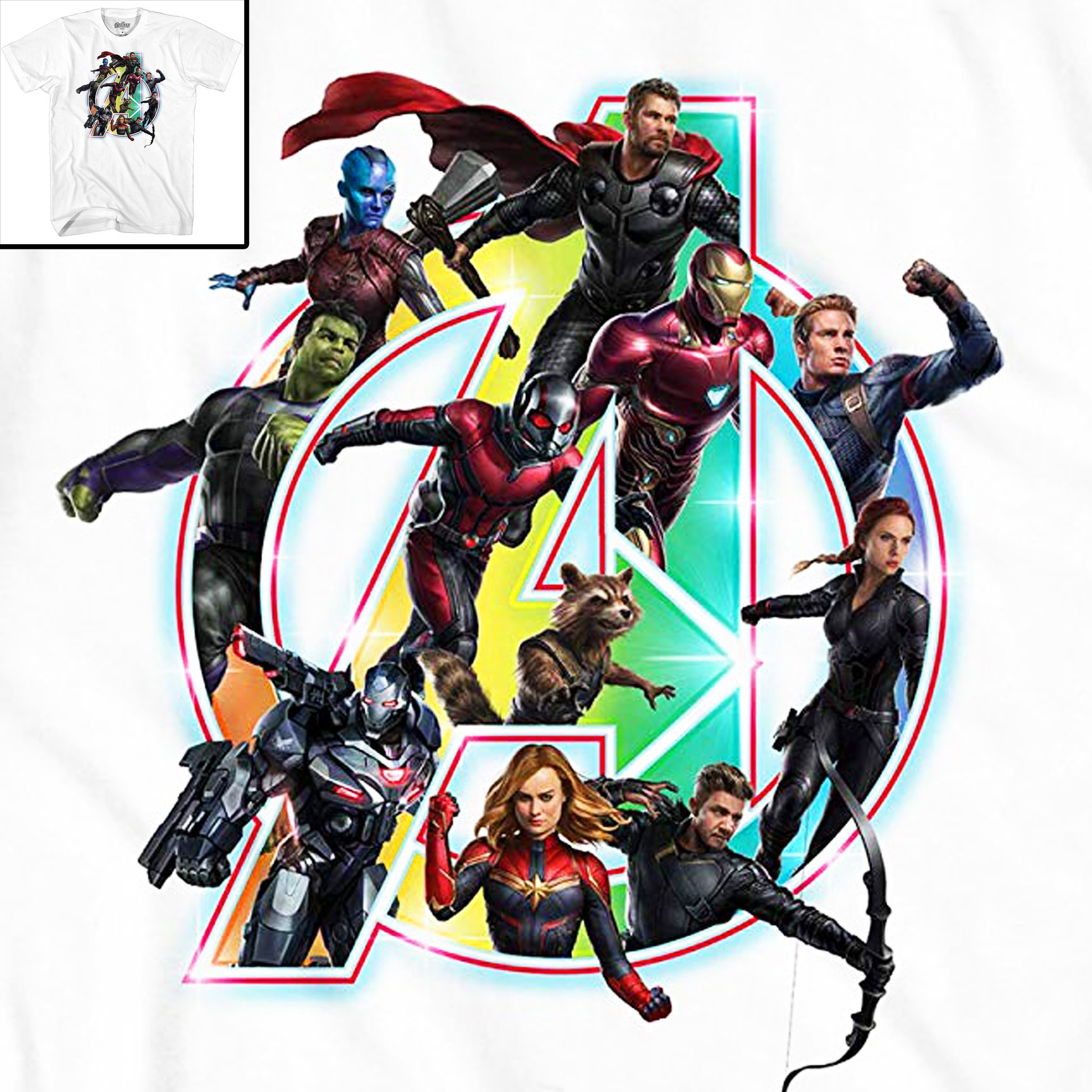 The Avengers: Endgame has an April 26, 2019 release directed by Joe and Anthony Russo. After the devastating events of Avengers: Infinity War, the universe is in ruins due to the efforts of the Mad Titan, Thanos. With the help of remaining allies, the Avengers must assemble once more in order to undo Thanos' actions and restore order to the universe once and for all, no matter what consequences may be in store.