Two cool new covers for the new The Avengers: Endgame issue of Empire Magazine have been released featuring a look at the Assemblers and Thanos with his armor.
The first cover features the original six Avengers with Robert Downey Jr. as Iron Man, Chris Evans as Captain America, Chris Hemsworth as Thor, Scarlett Johansson as Black Widow, Jeremy Renner as Hawkeye, and Mark Ruffalo as the Hulk.
The second cover sports the Great Titan Thanos with an awesome look at his armor, which was designed by artist Jerad S. Marantz.
"My Thanos armor on the cover of Empire Magazine! Very excited," Marantz posted on Instagram. "Big thanks to Ryan Meinerding and the team at Marvel Visual Development for bringing me on board such an incredible project."
Updated: With the cover for the Avengers insert and the exclusive Thanos subscriber cover.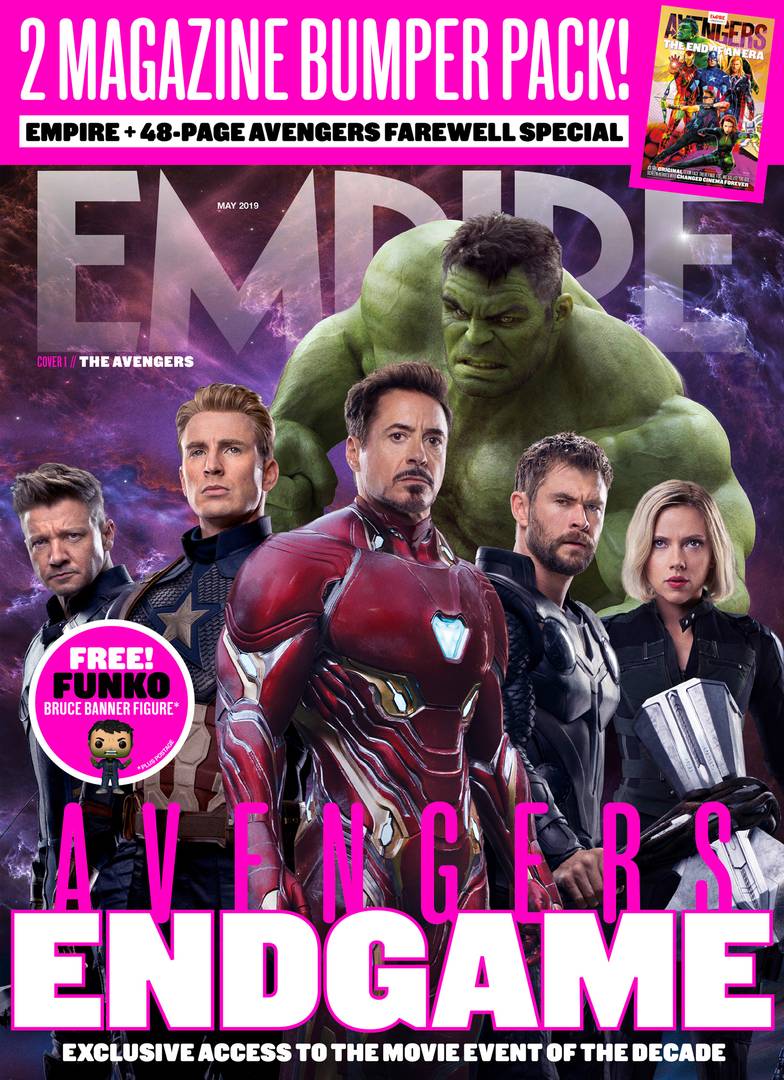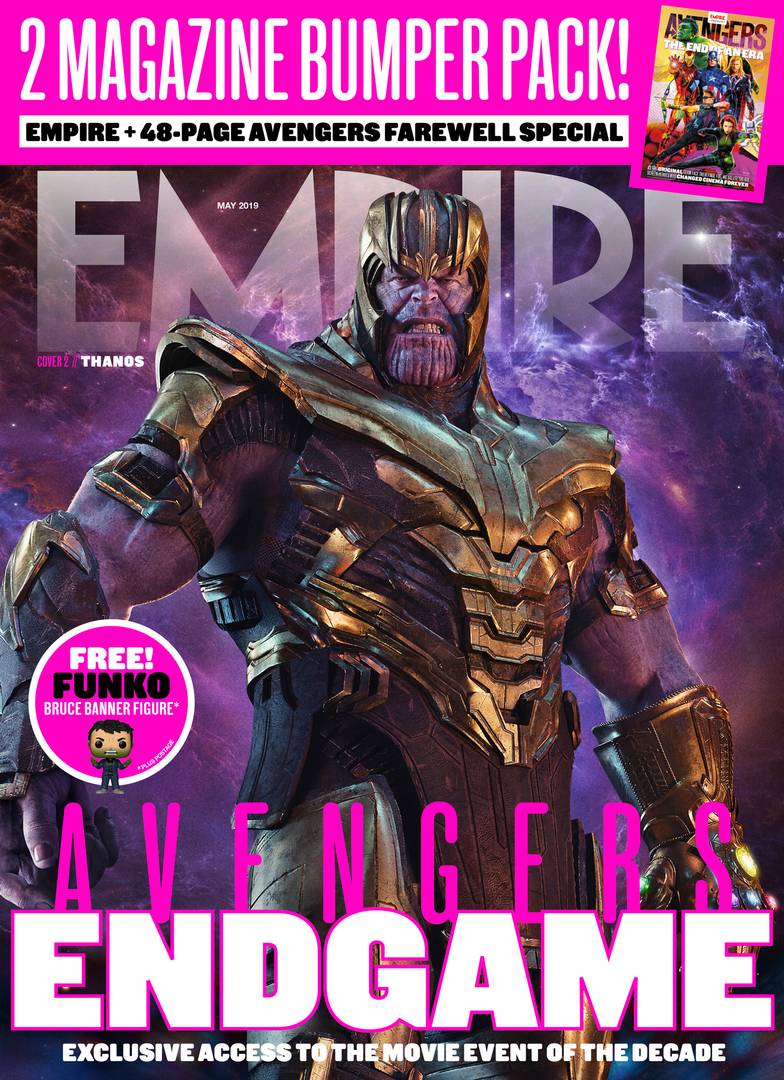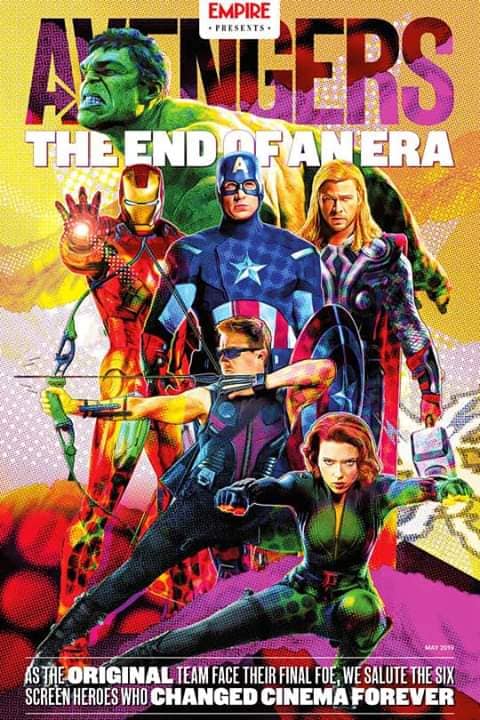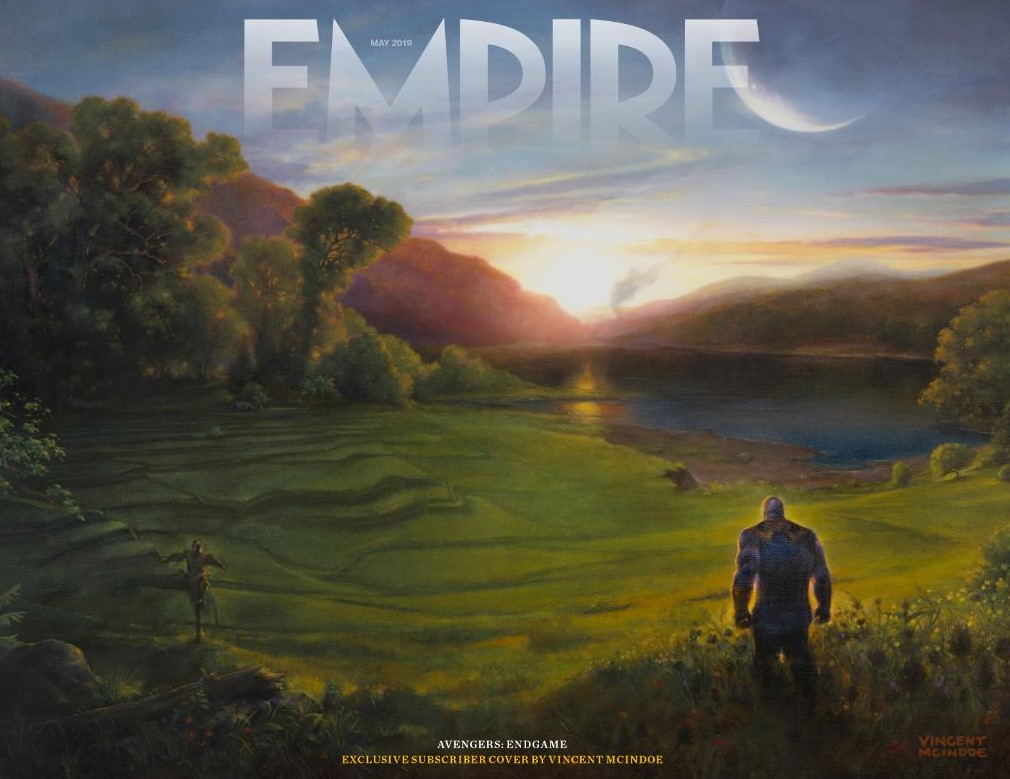 The Avengers: Endgame has an April 26, 2019 release directed by Joe and Anthony Russo. After the devastating events of Avengers: Infinity War, the universe is in ruins due to the efforts of the Mad Titan, Thanos. With the help of remaining allies, the Avengers must assemble once more in order to undo Thanos' actions and restore order to the universe once and for all, no matter what consequences may be in store.