Happy birthday to The Avengers: Endgame director Anthony Russo who turns 49-years young today and celebrates it with an Infinity War cake!
The Russo brothers social media accounts posted the following Infinity War cake which has replaced all the characters faces with that of Anthony Russo.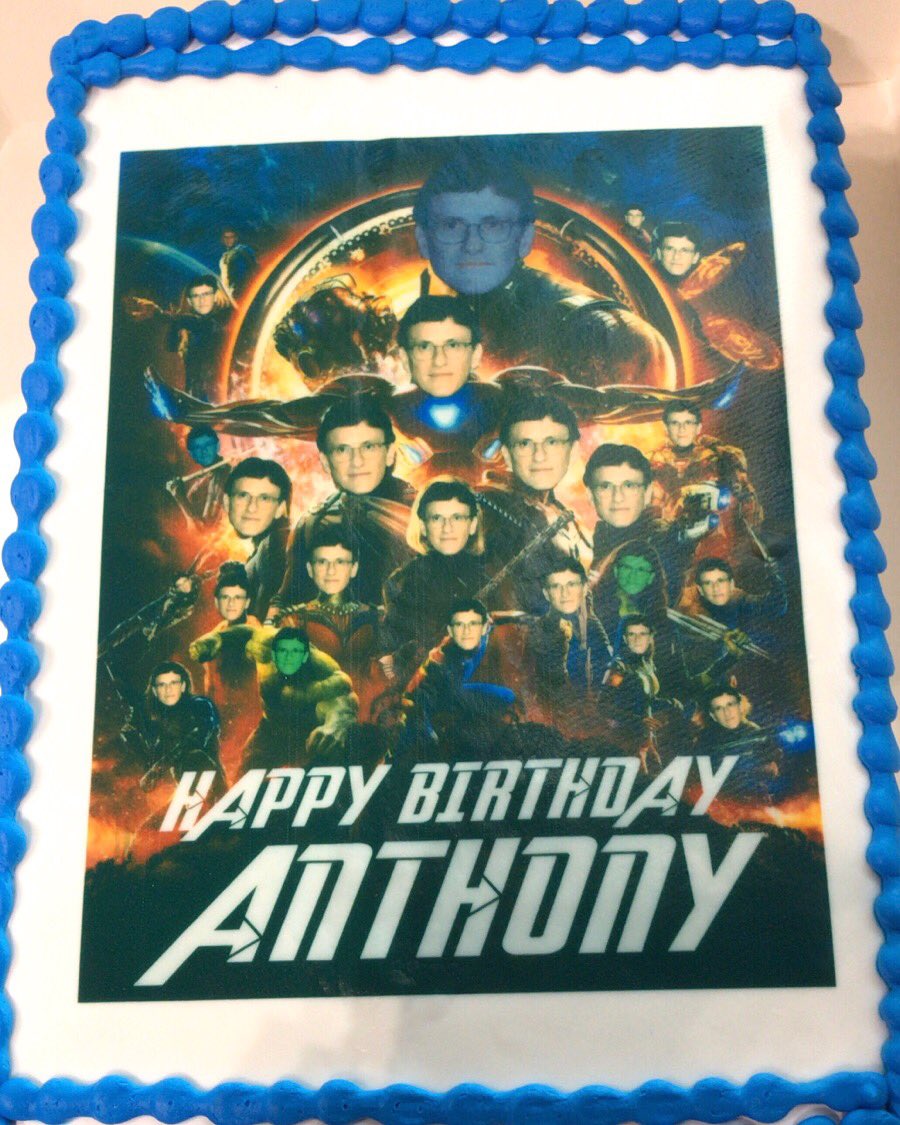 Today also sees The Avengers: Endgame Super Bowl trailer get released so there is even more reason to celebrate!
Happy birthday, Anthony!
Anthony Russo previously teased Endgame with: "These are characters and a story moving forward where Infinity War happened. The entire universe experienced the same fate, and has been brought together by this experience."
The Avengers: Endgame gets released April 26, 2019 starring Robert Downey Jr., Chris Evans, Chris Hemsworth, Scarlett Johansson, Jeremy Renner, Karen Gillan, Paul Rudd, with Josh Brolin as Thanos.
Thanos brought all six stones together in Infinity War and formed the Infinity Gauntlet which gave the Great Titan the power to wipe out half the universe. Now in the aftermath of Thanos wiping out half of all life in the universe, the remaining Avengers must do what's necessary to undo the Mad Titan's deed in The Avengers: Endgame.