Marvel Comics has released the cover and solicit info for their upcoming final part of the Avengers 4 prelude comic that teases the last stand for the Assemblers and the Guardians of the Galaxy.
Worth a note is that the comic still refers to Avengers 4 as untitled as Marvel Studios has yet to release the official title.
It is thought the Avengers 4 title might be coming next week as the Avengers 4 trailer is expected sometime next week as well.
Check out the info and cover which features Josh Brolin's Thanos vs Robert Downey Jr.'s Tony Stark and Iron Man.
MARVEL'S AVENGERS: UNTITLED PRELUDE #3 (of 3)
WILL CORONA PILGRIM (W) • PACO DIAZ (A)
AVENGERS & GUARDIANS ASSEMBLE!
• The last stand of the AVENGERS, GUARDIANS OF THE GALAXY and the heroes of Earth!
• But can even their combined might stop THANOS' mad scheme, now that he's assembled all the INFINITY STONES?
• Snap!
32 PGS./Rated T …$3.99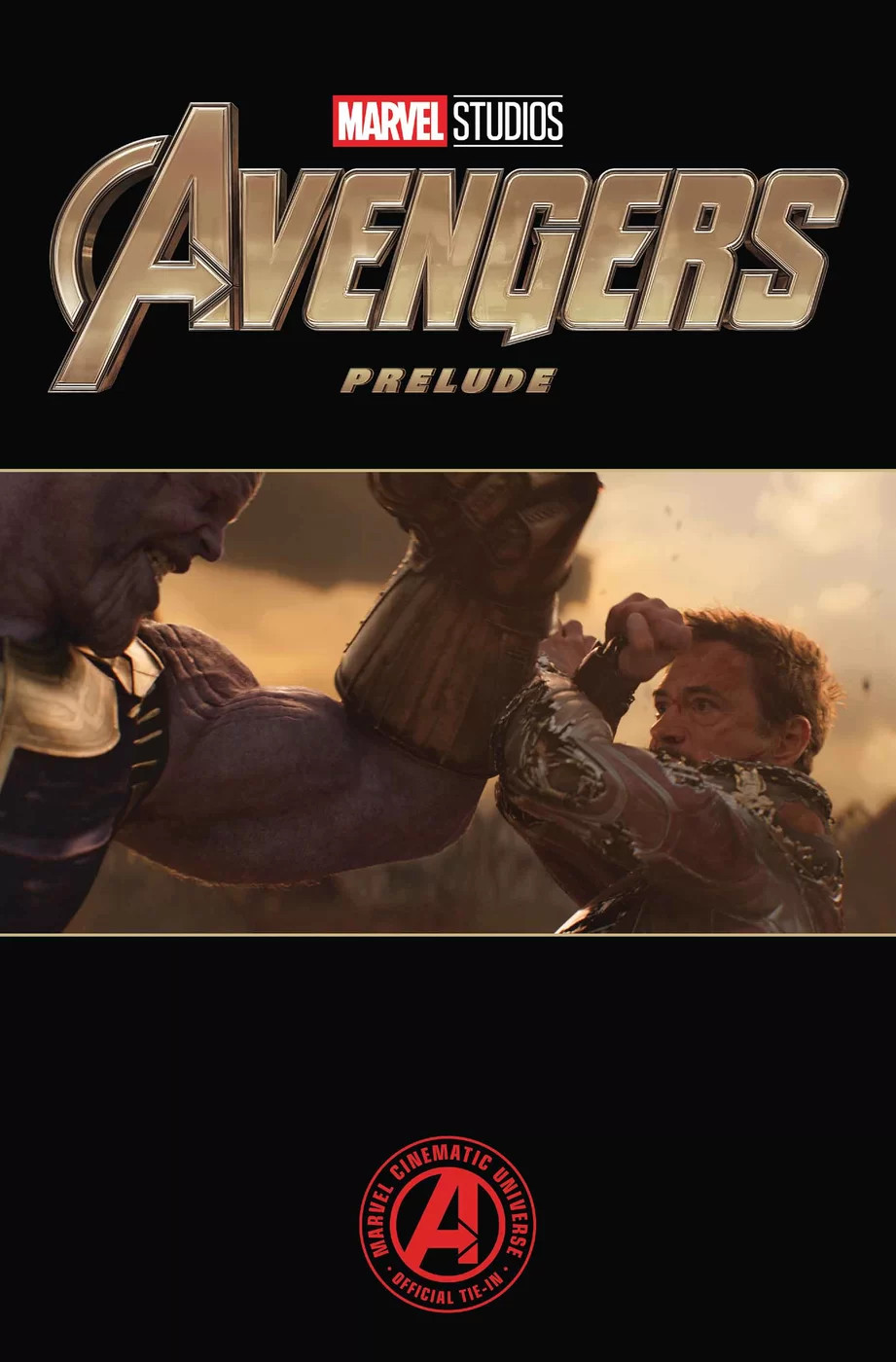 The Avengers 4
The Avengers 4 has a May 3, 2019 release directed by Joe and Anthony Russo and stars Robert Downey Jr., Josh Brolin, Chris Evans, Chris Hemsworth, Scarlett Johansson, Mark Ruffalo, Jeremy Renner, Karen Gillan, Bradley Cooper, Chris Pratt, Zoe Saldana, Dave Bautista, Tom Holland, Benedict Cumberbatch, Paul Rudd, Evangeline Lilly, Sebastian Stan, Chadwick Boseman, Don Cheadle, Danai Gurira, Letitia Wright and Brie Larson.
The movie is a sequel to Infinity War where the Great Titan left the universe in shambles by killing off half the population including the Avengers. Now Marvel's super heroes must suit up perhaps one last time to make things right by taking down Thanos once and for all.