While there has been a lot of controversy surrounding the ouster of James Gunn from Marvel Studios, as they say, the road must go on, and in a new interview, Dave Bautista drops some Avengers 4 spoilers.
The actor appeared recently on Good Morning Britain where he talked about WWE, wrestling vs movies, and the topic turned to Avengers 4 (watch below), with Dave Bautista again confirming the return of Drax, who was killed off along with a majority of the Guardians of the Galaxy in Infinity War.
"I believe so," Dave Bautista first responded to questioning if there will be more Guardians of the Galaxy movies.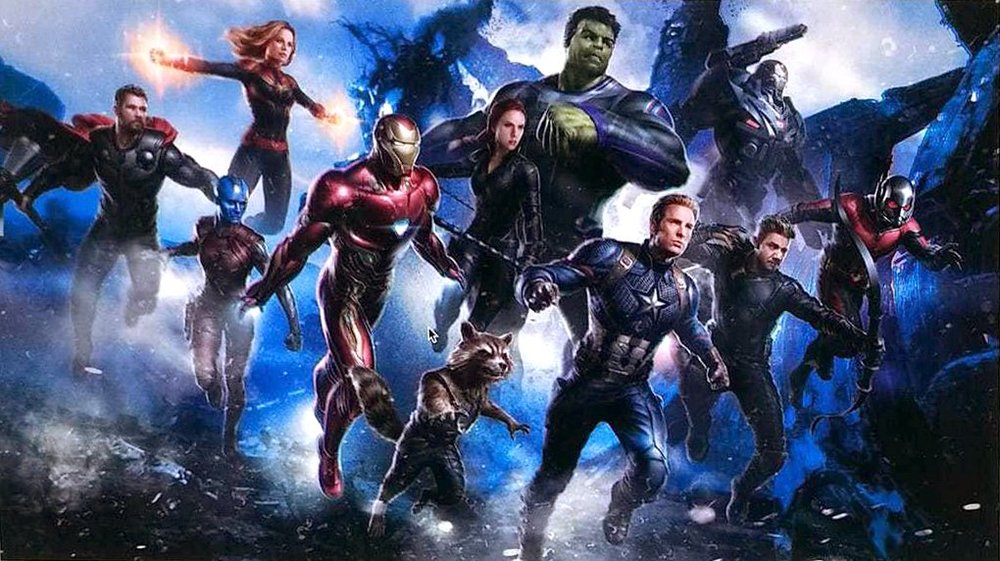 Avengers 4
The Drax actor then confirmed the Guardians will be back.
"We definitely see more Guardians in the upcoming [Avengers 4], which we've already shot," Dave Bautista said.
Around the release of Infinity War saw Dave Bautista state that he is in both Guardians of the Galaxy 3 and Avengers 4, so if you have been paying attention to all the news, what he says shouldn't be a big surprise.
"Oddly enough, I guess I wasn't supposed to say anything, but I was already saying before Avengers 3 was released that I'd already filmed [Avengers 4], and I was signed up for [Guardians of the Galaxy 3]. I've shot scenes in it, so we must come back somehow," Bautista said.
It's then remarked that it must be comforting knowing the characters come back.
"It's comforting but at the same time I felt a sense of guilt because I don't know if I was supposed to say anything, but I had already… and nobody told me not to say anything," Bautista said.
Update: Dave Bautista also says the firing of James Gunn may impact Avengers 4.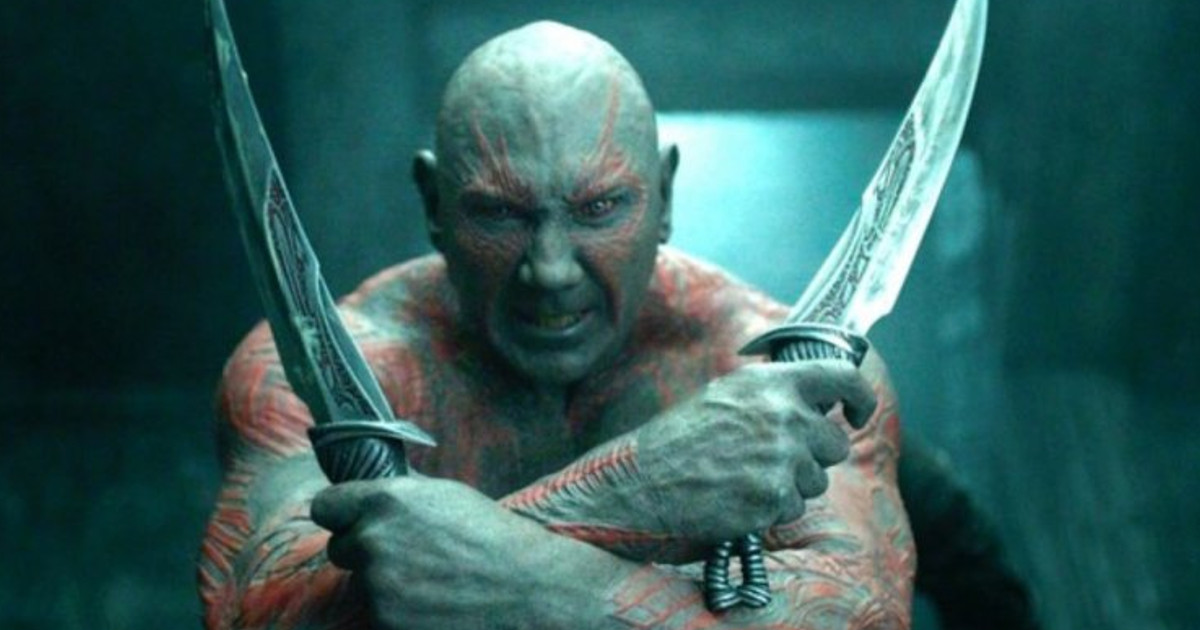 Dave Bautista
Back when he first dropped the bomb that he will be returning for Avengers 4 and Guardians of the Galaxy 3, Dave Bautista also offered up he is looking forward to doing Guardians 3 more that the Infinity War sequel.
"I'm more excited about Guardians 3, obviously," Bautista added. "It's just much nearer and dearer to my heart. So I don't ask to see the script, and I don't want to know about it until he's actually written it. And then I want to read it and just say I love it, 'cause it's always great."
Watch more from Dave Bautista in the following video where he also says he would not rule out a return to wrestling:
Guardians of the Galaxy 3
Regarding Guardians of the Galaxy 3, the film doesn't have a release date as of yet, and it's been said Disney might delay the release of production. Filming was supposed to start February 2019 for its 2020 release, but with the search for a new director still on, production and the release date may be delayed. In addition, when a new director comes on board, the James Gunn script might need to be tweaked, potentially adding to the delays.
When James Gunn was still attached to Guardians of the Galaxy 3 he also confirmed that the timeline of the movie is set after the events of Avengers 4, which basically also confirmed that the Guardians return somehow. Gunn also said Guardians of the Galaxy 3 will be the last iteration of the team as we know it.
Update: Dave Bautista says it's on permanent hold.