Slight spoiler for The Avengers: Endgame becomes known regarding Tony Stark, though it's not too surprising.
In addition to the release of the trailer, a spot with Audi has been released featuring Robert Downey Jr.
The spot features Audi Head of Design Marc Lichte and Robert Downey Jr. discussing the design elements of the Audi e- tron GT concept, which will make its film debut in Marvel Studios' Avengers: Endgame.
Robert Downey Jr. starts off the video (watch above) by driving the first Audi car that was featured in Iron Man; Downey Jr. then meets with Lichte and gets a chance to drive the new Audi e- tron GT.
The spoiler comes when Lichte says Robert Downey Jr. already drove it, and then Downey Jr. says: "As Tony Stark in Avengers 4, out in theaters Spring 2019, I did."
It is considered a spoiler because it seemingly reveals that Tony Stark makes his way back to Earth and drives the sports car (h/t reddit).
The new Avengers: Endgame trailer saw Tony Stark stranded in space with no hope of rescue.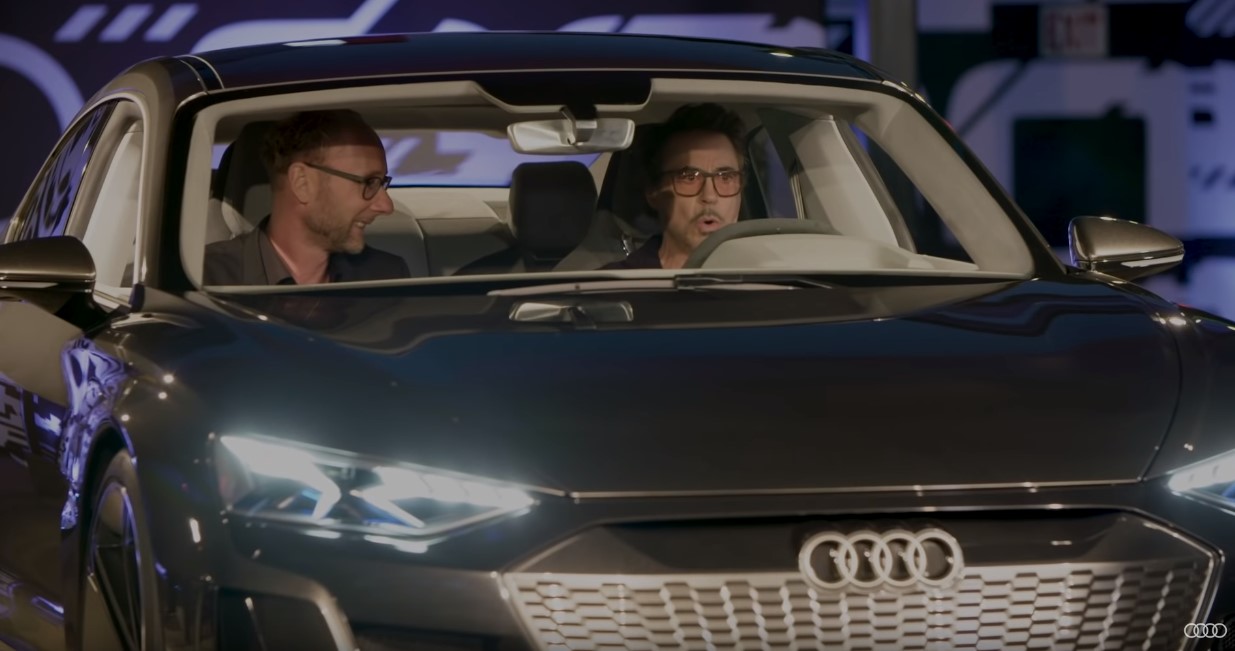 The Avengers: Endgame has an April 26, 2018 release directed by Joe and Anthony Russo starring Robert Downey Jr., Chris Evans, Chris Hemsworth, Scarlett Johansson, Jeremy Renner, Karen Gillan, Paul Rudd, with Josh Brolin as Thanos.