The Avatar sequels have wrapped production with the principal cast as James Cameron announces the news in the following video, which also gives him a chance to plug Alita: Battle Angel.
"Hi, James Cameron here and today I'm coming to you from the set of the Avatar sequels — and behind me you can see our performance-capture stage. Today we're capturing some stunt scenes filming some stunt scenes but our principal cast are all wrapped: Sam [Worthington], Zoe [Saldana], Sigourney [Weaver], Stephen Lang, Kate Winslet," Cameron said. "They're done now but they gave us incredible performances. And I can't tell you how proud I am of the work that they did on these films."
Avatar 2 is due in theaters on December 18, 2020, and will be followed by Avatar 3 on December 17, 2021, with two additional movies also planned.
Regarding Alita: Battle Angel, James Cameron shared the new trailer.
James Cameron took a (very rare) break from filming on the performance capture stage to record a message to Avatar fans!

Watch for a progress update on the sequels and a brand new trailer for his long-time passion project, Alita: Battle Angel. #AvatarFamily @AlitaMovie pic.twitter.com/Vz6bqp73DA

— Avatar (@officialavatar) November 13, 2018
Alita: Battle Angel has a February 14, 2019 release date directed by Robert Rodriguez starring Rosa Salazar as Alita, Eiza González as Nyssiana, Michelle Rodriguez as Gelda, Jennifer Connelly as Chiren, with Christoph Waltz as Dr. Dyson Ido, Jeff Fahey as McTeague, Ed Skrein as Zapan, Mahershala Ali as Vector, Casper Van Dien as Amok, Lana Condor as Koyomi and Jackie Earle Haley.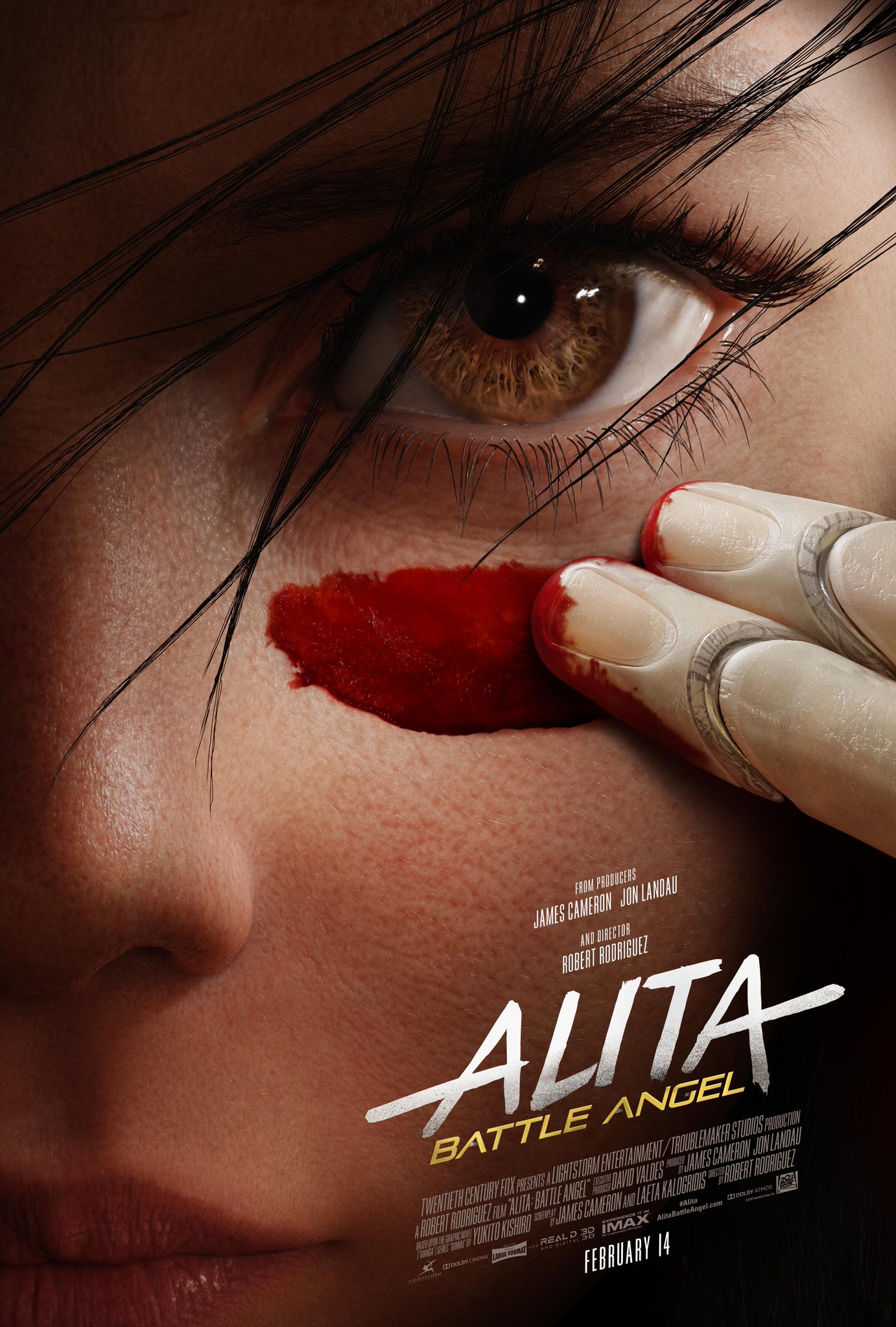 Alita: Battle Angel
From visionary filmmakers James Cameron (AVATAR) and Robert Rodriguez (SIN CITY), comes ALITA: BATTLE ANGEL, an epic adventure of hope and empowerment. When Alita (Rosa Salazar) awakens with no memory of who she is in a future world she does not recognize, she is taken in by Ido (Christoph Waltz), a compassionate doctor who realizes that somewhere in this abandoned cyborg shell is the heart and soul of a young woman with an extraordinary past.
As Alita learns to navigate her new life and the treacherous streets of Iron City, Ido tries to shield her from her mysterious history while her street-smart new friend Hugo (KeeanJohnson) offers instead to help trigger her memories. But it is only when the deadly and corrupt forces that run the city come after Alita that she discovers a clue to her past - she has unique fighting abilities that those in power will stop at nothing to control. If she can stay out of their grasp, she could be the key to saving her friends, her family and the world she's grown to love.