James Cameron and Disney have gotten their Christmas miracle as the Avatar: The Way of the Water box office has blown by Black Panther: Wakanda Forever and basically every other movie this year.
And that's in only 10 days!
It's now estimated the flick will bring in 10 trillion dollars! Merry Christmas!
The Avatar 2 box office is currently hovering around $900 million thanks to a massive international gross of $601.7 million where apparently everyone outside the United States and except for China, came out to see the movie in those ten days.
In China, the first movie brought in over $261 million, but the Chinese didn't turn out for the sequel as the flick barely made $56 million. Yes, the covid excuses are flying around but earlier in the year Water Gate Bridge made a whopping $626 million in the Middle Kingdom, Moon Man made over $450 million, and One Piece Film: Red made over $160 million.
Regarding the domestic numbers, this weekend was originally reported to be $56 million.
However, even though parts of the country were hampered by a huge snowstorm and blizzard, somehow Avatar: The Way of Water performed better than anyone expected and Disney is reporting the numbers are better than ever, and Avatar 2 has become the fourth-best ever for a movie on Christmas bringing in $29.5 million on Sunday! Just imagine if there was no blizzard, it would probably be $33 million!
That number is so good that it has upped the estimates to the weekend not from $56 million but to $64 million, a decrease of only 52% from its opening weekend!
Only three movies performed better on Christmas Day, if you can believe it: Star Wars: The Force Awakens ($49.3M, 2015), Star Wars: The Rise of Skywalker ($32.1M, 2019), and Spider-Man: No Way Home ($31.6M. 2021).
So with only ten days of release, Avatar 2 has become the fifth-best movie of the year worldwide, the fourth-best movie internationally, and the eighth-best movie domestically.
Can you imagine what the next ten days will bring? Ask your friends how well they liked the movie, too!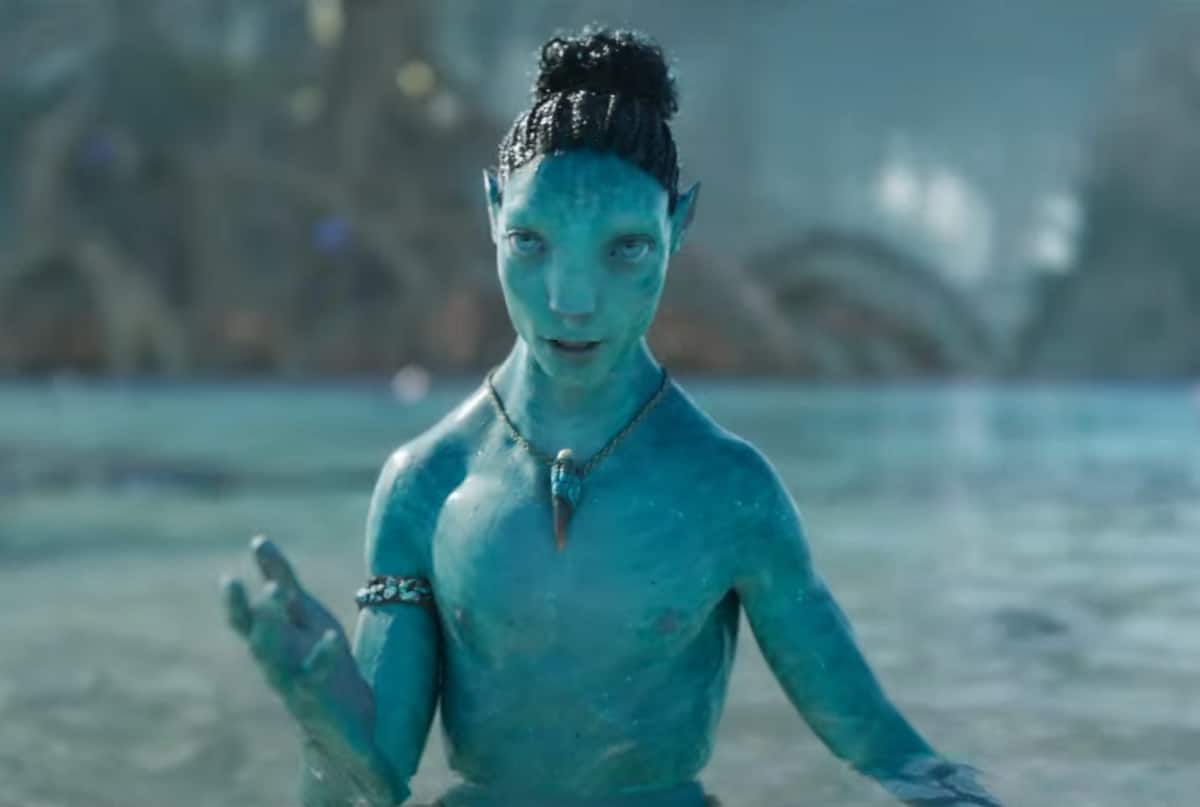 Avatar 2 box office:
Weekend:
Dec 16-18: $134,100,226
Dec 23-25: $56,000,000 $64,000,000
DOMESTIC (31.7%): $279,681,686 $287,681,686
INTERNATIONAL (68.3%): $601,700,000
WORLDWIDE: $881,381,686 $889,381,686