Rumors have been floating around for about a month now that Austin Butler might be playing Green Arrow in the upcoming Black Canary movie.
It's claimed that Warner Bros. wants to keep Austin Butler in-house, as the actor stars in WB's Elvis movie and Dune: Part Two and that Warner Bros. wants him as the new Green Arrow.
Stephen Amell played Oliver Queen for nearly ten years as part of The CW DC shows and departed in 2020, with the Arroverse all but now finished as recently saw it confirmed that Superman & Lois isn't a part of the Arrowverse and save The Flash, all the DC shows have been canceled as The CW network is getting sold.
Regarding the Black Canary movie, it's supposed to be a spinoff from the Birds of Prey movie and star Jurnee Smollett as the titular character for the HBO Max streaming service.
Eagle-eyed Twitter fans have spotted that Jurnee Smollett now follows Austin Butler on social media while she previously did not.
Austin Butler Green Arrow Black Canary rumors: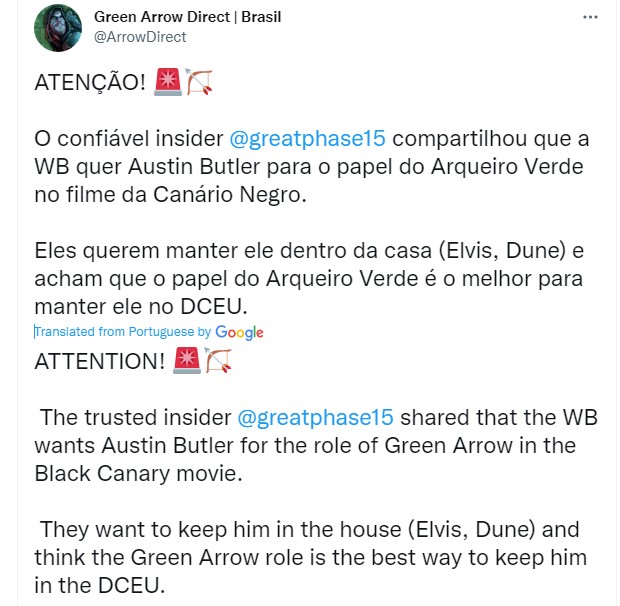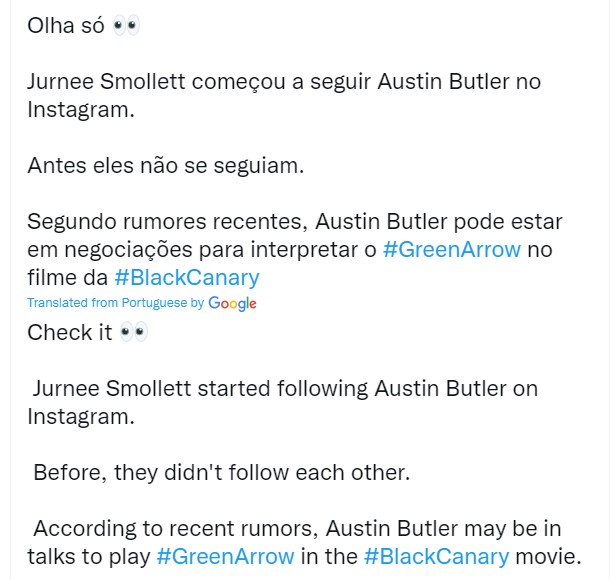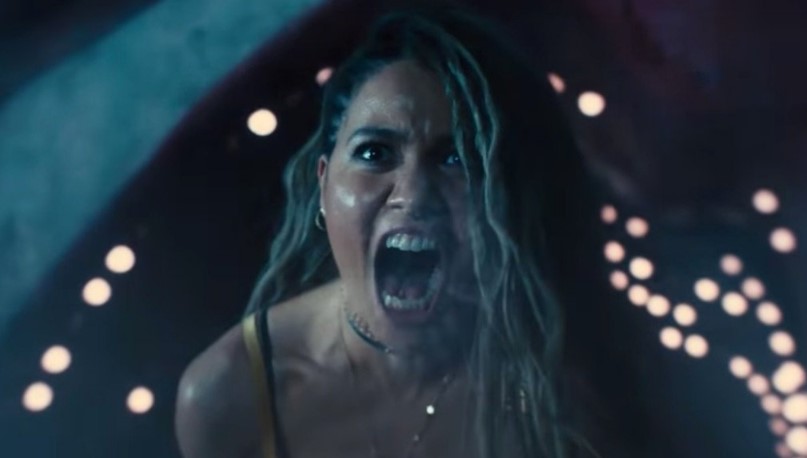 Black Canary details
Black Canary is also being written by Misha Green (Sons of Anarchy, Spartacus, Tomb Raider 2) who worked with Smollett in Underground and Lovecraft Country and said Smollett likes to heavily get involved in her roles.
"Jurnee shows up on the day, and she has thought about 900 different ways to approach her character," said Green about Smollett and Lovecraft Country.
Smollett also talked about her upcoming roles.
"I'm very excited about the slate of films we have coming down the pipeline. They're dream roles," she told the NY Times in May.
Black Canary doesn't have a director or release date as of yet.
Elvis has made over $200 million at the box office, and back when Austin Butler was starring in the Shannara series, I also thought he would be a good choice for a superhero role as I think Austin Butler would make the perfect Wendell Vaughn Quasar for the MCU, so maybe DC better scoop him up quick as his popularity is on the rise.
Austin Butler in Shannara / Quasar from Marvel Comics: