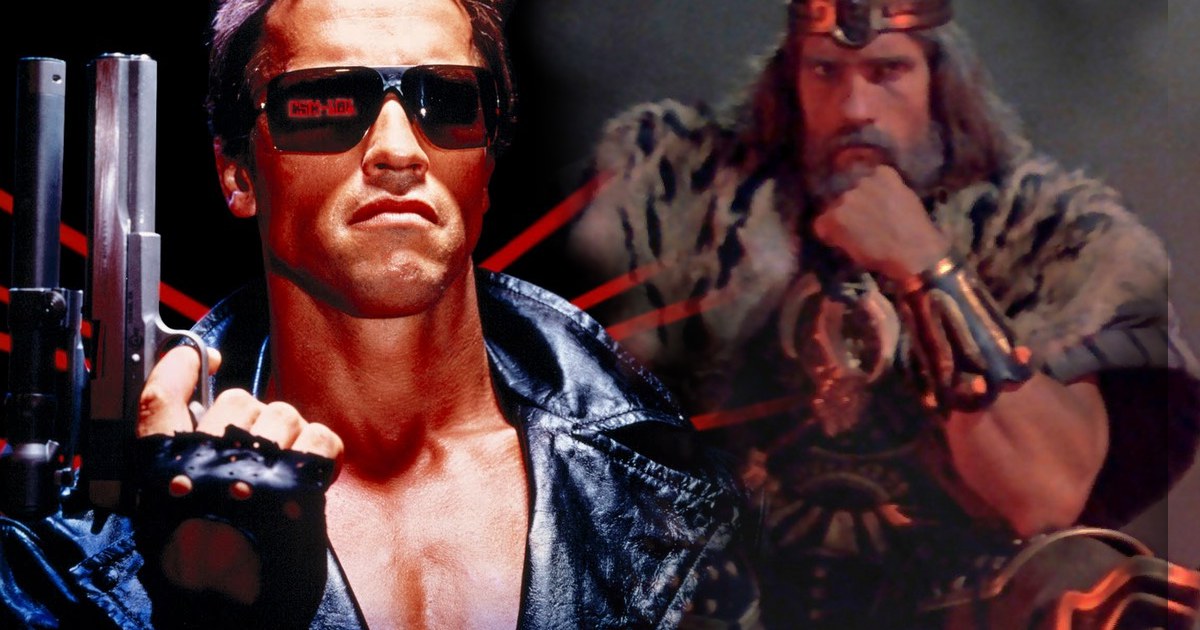 Arnold Schwarzenegger will be back for another Terminator movie?
Follwing the recent news that a big Terminator announcement is coming soon, Arnie lets it be known he isn't done with the Terminator franchise just yet (which is contrary to a recent rumor).
While speaking recently with Fandango, Arnold offered the following:
I don't want to call it, like, fake news, like the president calls it, but I think people just write things – I have no idea why. Just because Paramount doesn't want to pick up the Terminator franchise, you have 15 other studios willing to do it – that doesn't mean the Terminator franchise is finished, right? It just means they are on their way to negotiate with another studio, but I can't give you the details of that. They'll announce that. But, yes, the Terminator franchise is never finished. And remember that after 2018, James Cameron is getting it back, and then it will continue on!
So as noted, Arnold seems to confirm part of the rumor that Paramount is done with the Terminator franchise, which is probably a good thing judging by the last three movies.
Arnold continues with mention that the new Terminator movie will have James Cameron on board in a producer capacity and that there will be a new director, as Cameron will be busy with the Avatar films.
Cameron will be producing it, and there will be another director on it. I'm always looking forward to doing another Terminator, especially if the story is written well and it's really entertains the whole world. 
In addition to Terminator, Arnold Schwarzenegger is also a part of the planned King Conan movie, Legend of Conan, and a sequel to Twins, with Triplets. 
 And the same is the case with doing another Conan or Triplets -- both those films are being worked on, too."
Terminator 2: Judgement Day, which James Cameron directed, is also getting a 3D release this Summer on August 25th.
Tags: