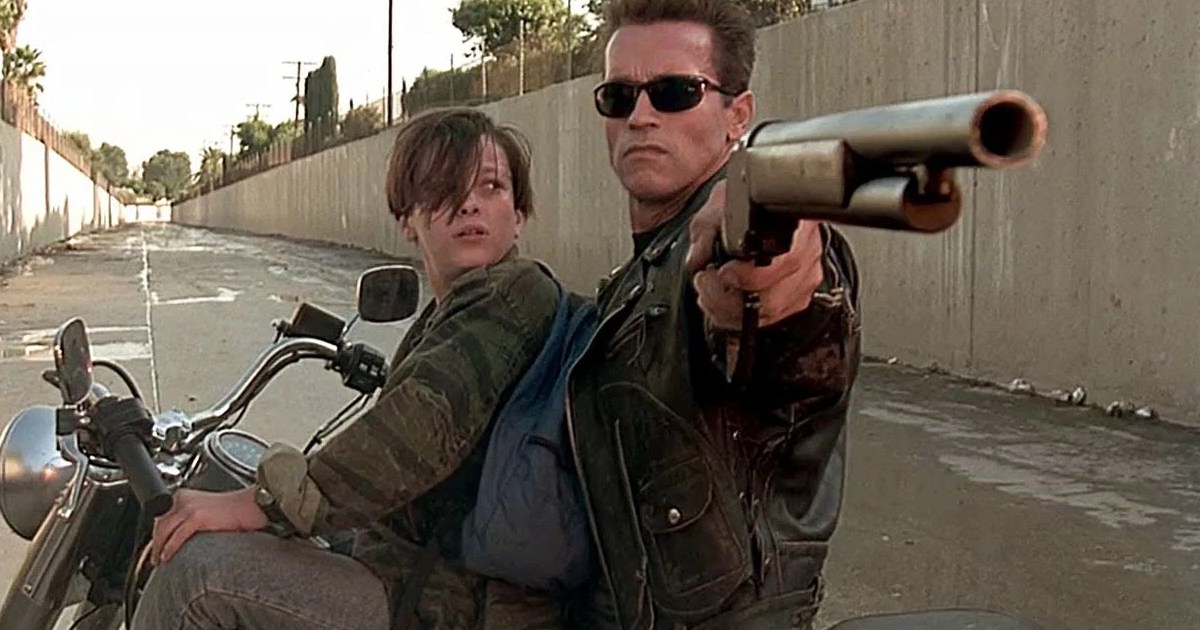 The Terminator will be back!
Following a recent rumor that stated Paramount was axing the Terminator franchise, including star Arnold Schwarzenegger, now it's learned that is not the case.
Collider recently caught up with the CEO of Paramount's Skydance Media production company, David Ellison, who offered a big Terminator announcement will be made this year.
"I will say we have resolved the future of the franchise and believe me its an incredibly bright future. I think where it's going will be the continuation of what the fans really wanted since T2."

"We have something this year that we will be announcing for the franchise. It's something we're incredibly excited about and we think is the direction it needs to head."
Though the last three Terminator movies were not all that good, the Terminator franchise still makes a boat load of money, so it's really a no-brainer that Paramount would want to continue with it in some shape or another.
While Terminator: Genisys did terrible here at the U.S. box office ($89.76 million), it did very well internationally ($350.8 million), so just think if they could get the movie right with the U.S. audience how well it could really do.
At one time a Terminator universe was said to be planned, which included a Terminator TV series and sequels to Genisys, but more than likely that may be scrapped in favor of some sort of relaunch that continues from T2. Emilia Clarke did say she isn't returning for more Terminator movies, so the notion of another reboot seems about right.