Ahead of tonight's final episode, the Anthony Mackie Captain America costume has leaked online from The Falcon and the Winter Soldier.
The suit looks like the previous toy leak so this shouldn't come as a shocker and it's been known Falcon would eventually don the red, white, and blue, as the end of The Avengers: Endgame saw Cap give Falcon the shield.
Anthony Mackie Captain America Falcon costume leak: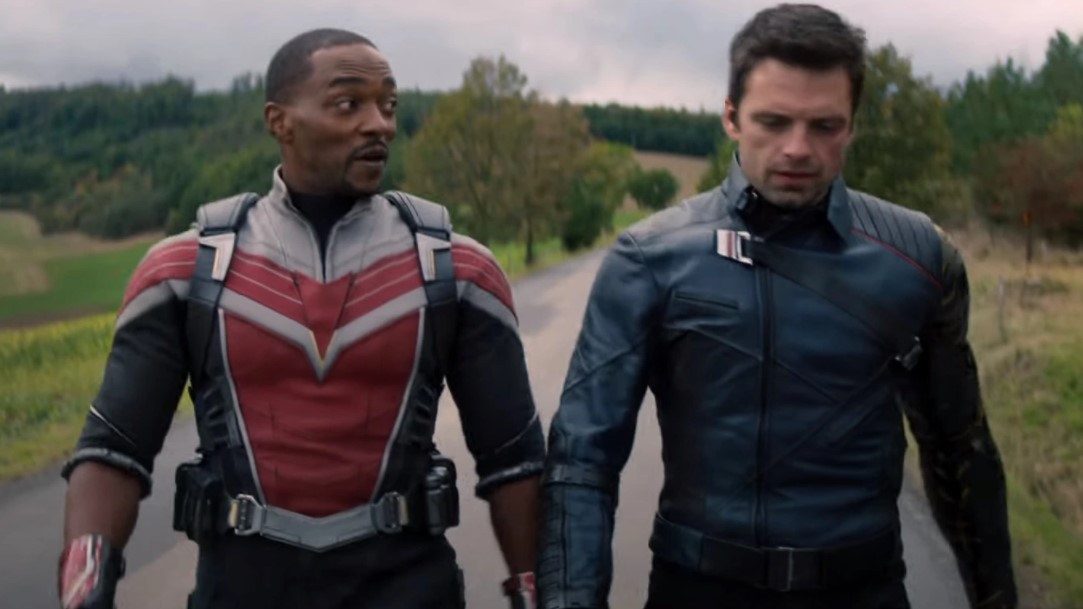 Falcon is the new Captain America
While appearing on Jimmy Fallon last year, Anthony Mackie also made it clear that he becomes the new Captain America while talking about how the filming went on hiatus due to covid.
"I'm happy to say we are not canceled, we are on hold. So we're going back, hopefully sometime soon to finish it up. We have very little stuff to do, but I am very happy with it. We have a little bit more to go back and do, but everybody rest assured, it will come out. We are not canceled," Mackie told Fallon. "Because you know, in this business, people are like, 'Take a little break, we'll come back to it,' that means they're never coming back to it [laughs]. I'm like, 'Man, I was Captain America for all of two weeks, this sucks! How did I get fired on my day off?"
Mackie's makeup artist also previously confirmed Cap.
"We're getting a black Captain America this year, so let's not cancel 2020 just yet," said Latoya Henderson. 
The suit also looks a lot like the fan art pictured above.
The Falcon and the Winter Soldier airs Fridays on Disney Plus.