Annabelle Comes Home, the third movie in the franchise, gets released this week, and now it's Rotten Tomatoes score is in, which presently isn't too bad.
The Annabelle Comes Home Rotten Tomatoes score currently sits at 62% with 29 reviews accounted for.
The number is in line with Annabelle: Creation (70%) and a lot better than the first Annabelle (29%) as well as last year's The Nun (26%) and this year's The Curse of La Llorona (30%).
If the movie opens comparable to the previous two flicks, it should open to around a $35 million box office.
Here are the Rotten Tomatoes scores for The Conjuring franchise:
The Conjuring (2013) – 85%
Annabelle (2014) – 29%
The Conjuring 2 (2016) – 80%
Annabelle: Creation (2017) – 70%
The Nun (2018) – 26%
The Curse of La Llorona (2019) – 30%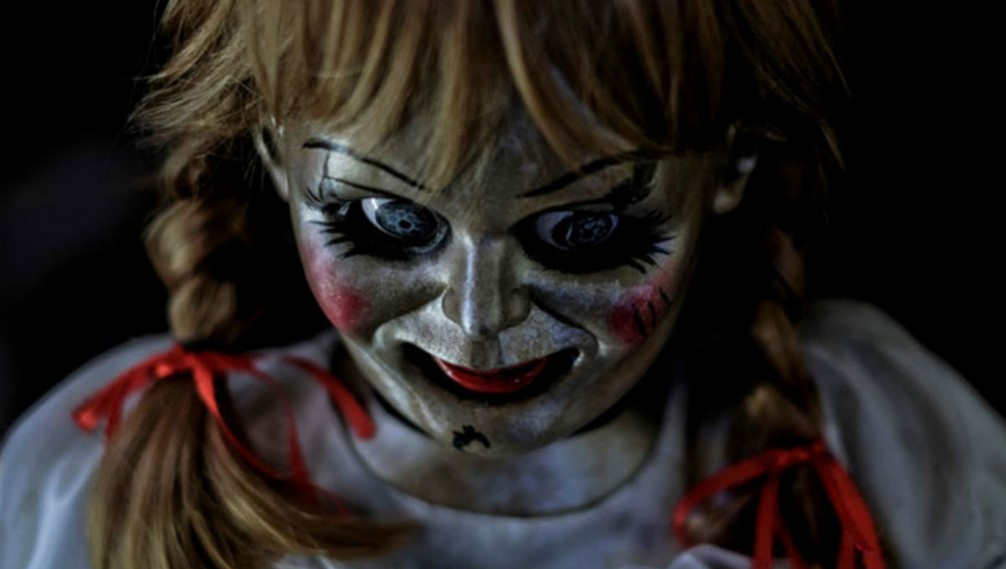 Annabelle Comes Home gets released this week
Annabelle Comes Home has a June 26, 2019 release directed by Gary Dauberman, the writer behind the previous two Annabelle movies, IT, IT: Chapter Two, and the DC Universe Swap Thing series.
Synopsis: Determined to keep Annabelle from wreaking more havoc, demonologists Ed and Lorraine Warren bring the possessed doll to the locked artifacts room in their home, placing her "safely" behind sacred glass and enlisting a priest's holy blessing. But an unholy night of horror awaits as Annabelle awakens the evil spirits in the room, who all set their sights on a new target—the Warrens' ten-year-old daughter, Judy, and her friends.
The film stars Mckenna Grace (TV's "The Haunting of Hill House," "Gifted," "Captain Marvel") as Judy; Madison Iseman ("Jumanji: Welcome to the Jungle," "Goosebumps 2: Haunted Halloween") as her babysitter, Mary Ellen; and Katie Sarife (TV's "Youth and Consequences" and "Supernatural") as troubled friend Daniela; with Patrick Wilson ("Aquaman," "The Conjuring" and "Insidious" films) and Vera Farmiga ("The Conjuring" films, upcoming "Godzilla: King of the Monsters," TV's "Bates Motel") reprising their roles as Ed and Lorraine Warren.