The cat is out of the bag as Spider-Man: No Way Home features the return of Andrew Garfield along with Tobey Maguire as they team up with Tom Holland to take down the bad guys.
Arguably aside from Holland's stellar performance in the flick, Andrew Garfield stole the show, as his Amazing Spider-Man helped save the day.
Fans want more from Andrew Garfield and rumors offer Garfield and Jamie Foxx are going to return as Spider-Man and Electro, respectively, with Garfield also open to a return.
Speaking with Variety, Garfield spoke about returning as Spider-Man and when asked about being open to coming back to the character, said yes:
I mean, yes, definitely open to something if it felt right. Peter and Spider-Man, those characters are all about service, to the greater good and the many. He's a working-class boy from Queens that knows struggle and loss and is deeply empathetic. I would try to borrow Peter Parker's ethical framework in that, if there was an opportunity to step back in and tell more of that story, I would have to feel very sure and certain in myself.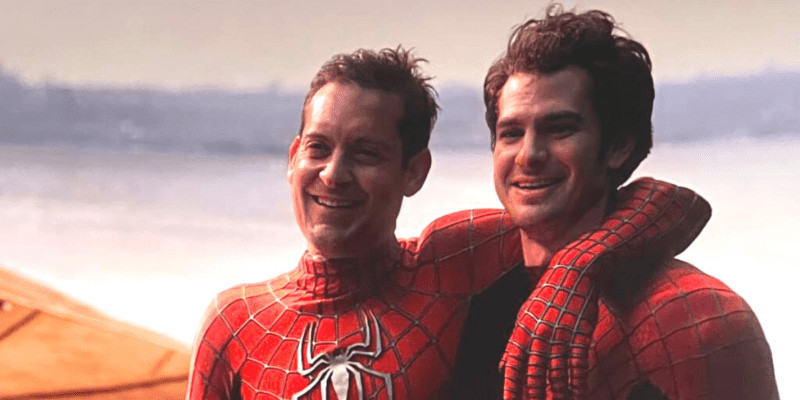 Andrew Garfield happy with Spider-Man return
The interview also offers Andrew Garfield is really happy with his return as he got to tie up some loose ends from the Amazing Spider-Man films:
I am so grateful. I'm just really, really grateful that I got to tie up some loose ends for the Peter that I was playing. I love that character and I'm grateful that I got to work with these incredible actors, this incredible director, and Marvel in conjunction with Sony. It was joyful, and a feeling of closure for me. There was so many unanswered questions for my Peter, where we left it. I got to step back in and get some healing for him. And also really supporting [Holland's] Peter, and honoring his character completing that trilogy, not distracting or detracting from it.
Spider-Man: No Way Home is currently in theaters and has made almost $1.4 billion worldwide.
(via Variety)