The Tomb Raider 2 movie is no longer happening and Alicia Vikander will no longer be playing Lara Croft as it is learned the film rights are now on sale in what is described as a bidding war among studios.
MGM had the rights to the Tomb Raider movies but in order to keep the rights needed to start Tomb Raider 2 by May, and coupled with MGM being sold to Amazon, since Tomb Raider 2 wasn't greenlit by May, that now means Tomb Raider 2 isn't happening and the rights reverted to the game company.
The Wrap first reported on the news with THR also stating Tomb Raider 2 is dead and that the Lara Croft role played by Alicia Vikander is expected to be recast.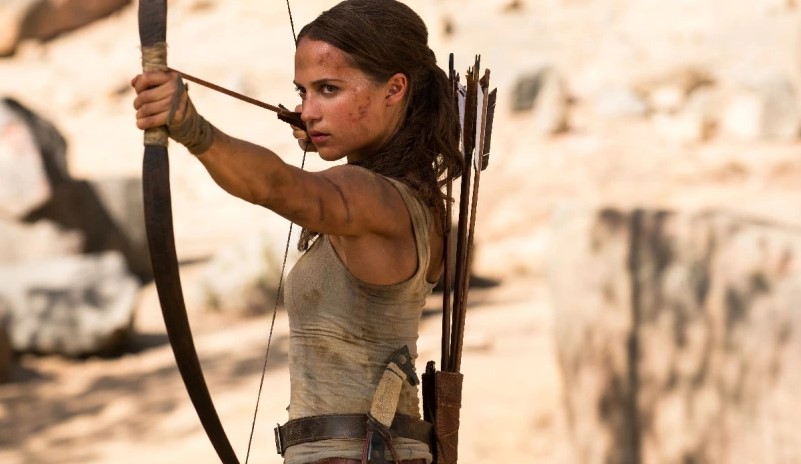 Alicia Vikander Tomb Raider 2 is dead
The 2018 Tomb Raider starring Alicia Vikander made $275 million and the sequel was supposed to be directed by Misha Green, who is writing the Birds of Prey Black Canary spinoff for HBO Max, but again, it's said that all fell apart.
When Amazon acquired MGM in May, the official announcement made it sounds as if it had acquired all of MGM's library, which included Tomb Raider, but we see that isn't exactly the case (MGM also owns rights to 12 Angry Men, Basic Instinct, Creed, James Bond, Legally Blonde, Moonstruck, Poltergeist, Raging Bull, Robocop, Rocky, Silence of the Lambs, Stargate, Thelma & Louise, The Magnificent Seven, The Pink Panther, The Thomas Crown Affair, and many other icons).
The 2001 movie starring Angelina Jolie also made $275 million, both on budgets of $100 million or so, so we see the franchise is pretty popular, with the games that debuted in 1996 bringing in billions of dollars having sold over 81 million copies.
A Tomb Raider anime series was also announced in development at Netflix in January which doesn't look to be impacted by the movie rights as it's an animated series described as picking up after the events of the highly successful Tomb Raider video-game reboot trilogy, the animated series will chart the globetrotting heroine's latest, greatest adventure; twenty-five years after her first game appeared, Lara continues to explore new territory.