While everyone waits for the title and trailer release, J.J. Abrams, in a new interview, offers that he hopes Star Wars: Episode IX will leave the fans satisfied.
Speaking with ET Online, Abrams first remarks on the image he released featuring John Boyega, Daisy Ridley and Oscar Isaac following having completed filming on the movie.
"It was actually a pretty emotional thing but the cast and crew just did an unbelievable job and I just cannot wait for you to see what we got going for you," Abrams said.
When questioned about comparing the Disney Star Wars trilogy to the previous two, Abrams says, "You'll have to determine that yourself, but I really can't wait for you to see it. And there are a lot of words that we all hope that you feel and obviously the biggest and most important one is satisfied."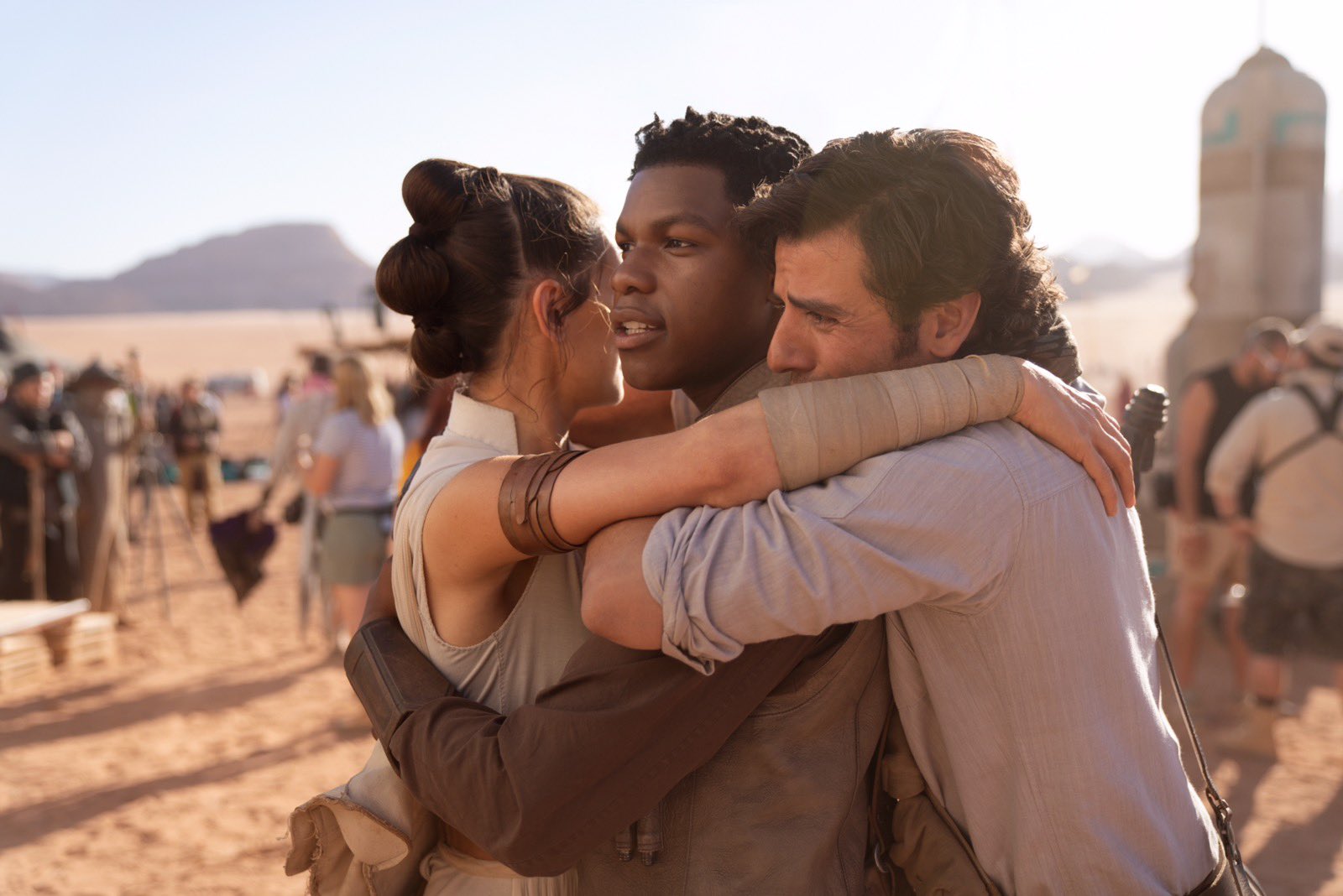 Abrams also touches upon working with Billy Dee Williams who returns as Lando Calrissian, as he says, "I met him once before and he was such a sweet guy but I gotta tell you, I have such an unbelievable respect for him. We had a great time and he was wonderful. He just had this aura around him. He's really an incredible man and incredible actor."
The director is also asked about the response to Star Wars: The Last Jedi possibly affecting Episode IX, which Abrams seems to dismiss (or pretends to not know about), but he replies, "No, I think that every movie is its own movie and obviously this is a trilogy. We brought to that movie all the passion and hard work that we would have no matter what, so I think the story speaks for itself. I really, truly, can't wait for you to see it."
As everyone is waiting for the title, Abrams is asked if he can offer any hints.
"No. But it's really fun talking to you though," he said.
Star Wars: Episode IX gets released December 20, 2019 starring Daisy Ridley, Adam Driver, John Boyega, Oscar Isaac, Lupita Nyong'o, Domhnall Gleeson, Kelly Marie Tran, Joonas Suotamo, and Billie Lourd, Naomi Ackie, Richard E. Grant, Mark Hamill, Anthony Daniels, and Billy Dee Williams, who will reprise his role as Lando Calrissian. The role of Leia Organa will once again be played by Carrie Fisher, using previously unreleased footage shot for The Force Awakens.