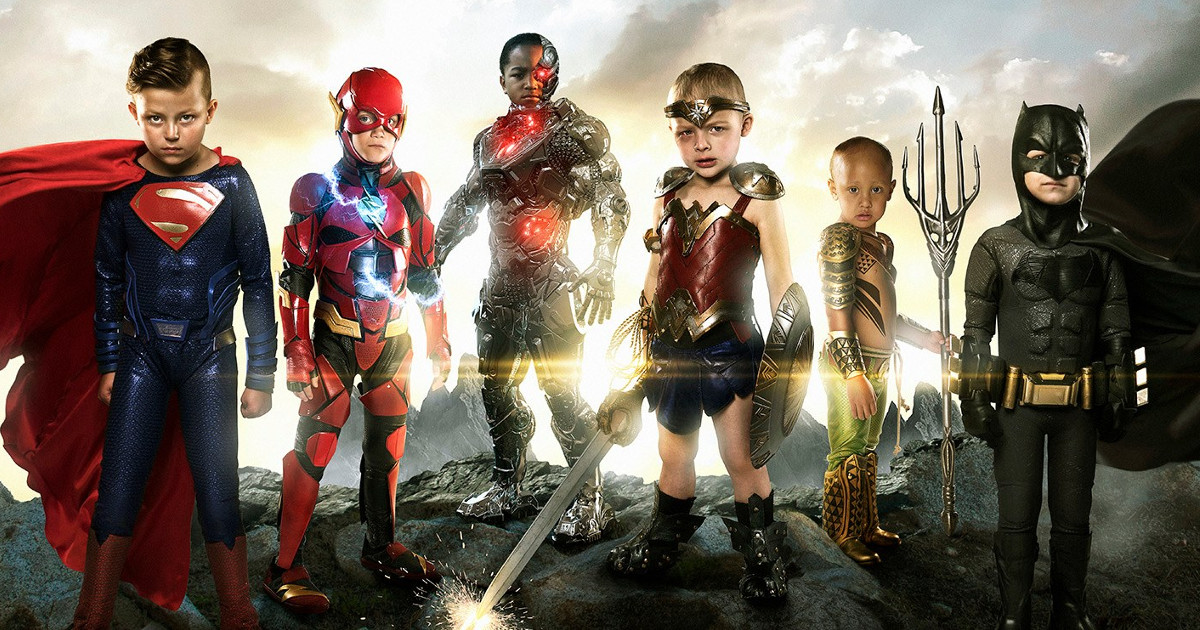 "This is what it's all about," Justice League director Zack Snyder posted on the Vero App along with a video of the "Justice League Kids."
Photographer Joss Rossie posted the following video on YouTube where he took six kids with unique disabilities and turned their strengths into weaknesses transforming them into Superman, Batman, Wonder Woman, Aquaman, The Flash and Cyborg!
Teagan has a half heart and becomes the invulnerable Man of Steel! Kayden is a double amputee and is now known as the unstoppable Cyborg! Zaiden has severe ADHD and runs as fast as The Flash! Sofie has a rare form of cancer that affected her eye and brings her beauty and now has the strength of Wonder Woman! Simon has a form of nerve cancer that won't stop him from fighting crime and becoming The Batman! Mataese has a rare form of cancer and is now the tenacious Aquaman!
Together! They form the Justice League!
The costumes were also made to resemble those found in the Justice League movie and each child was given a special life-sized Justice League movie poster featuring their likeness!
Super cool!
You can read more about the kids and how the video was put together at fulltimephotographer.com.
Justice League has a November 17, 2017 release directed by Zack Snyder starring Ben Affleck as Batman, Henry Cavill as Superman, Gal Gadot as Wonder Woman, Jason Momoa as Aquaman, Ezra Miller as The Flash, Ray Fisher as Cyborg, J.K. Simmons as Commissioner Gordon and Willem Dafoe an Atlantean, Nuidis Vulko.
Fueled by his restored faith in humanity and inspired by Superman's selfless act, Bruce Wayne enlists the help of his newfound ally, Diana Prince, to face an even greater enemy. Together, Batman and Wonder Woman work quickly to find and recruit a team of metahumans to stand against this newly awakened threat. But despite the formation of this unprecedented league of heroes—Batman, Wonder Woman, Aquaman, Cyborg and The Flash—it may already be too late to save the planet from an assault of catastrophic proportions.