Gal Gadot roughs up a pair of bad guys in a new image released for Wonder Woman 1984.
The pic shows Gal Gadot as Wonder Woman at the mall where she is holding up two presumably bad guys.
Director Patty Jenkins also filled in Total Film Magazine that Wonder Woman 1984 was "a much harder movie to shoot… I was more ambitious with it. So doing all the stunts for real on wires and things, it's extremely complicated and time-consuming. And everybody involved knows that you could say, 'Oh, forget it, we'll just do it in CG.' So it was difficult in a new way [compared to the first film].
"We weren't trying to make a mimicry [of the '80s]," Jenkins said. "We were trying to make a movie as if it was a grounded movie in the '80s."
Wonder Woman 1984: Gal Gadot: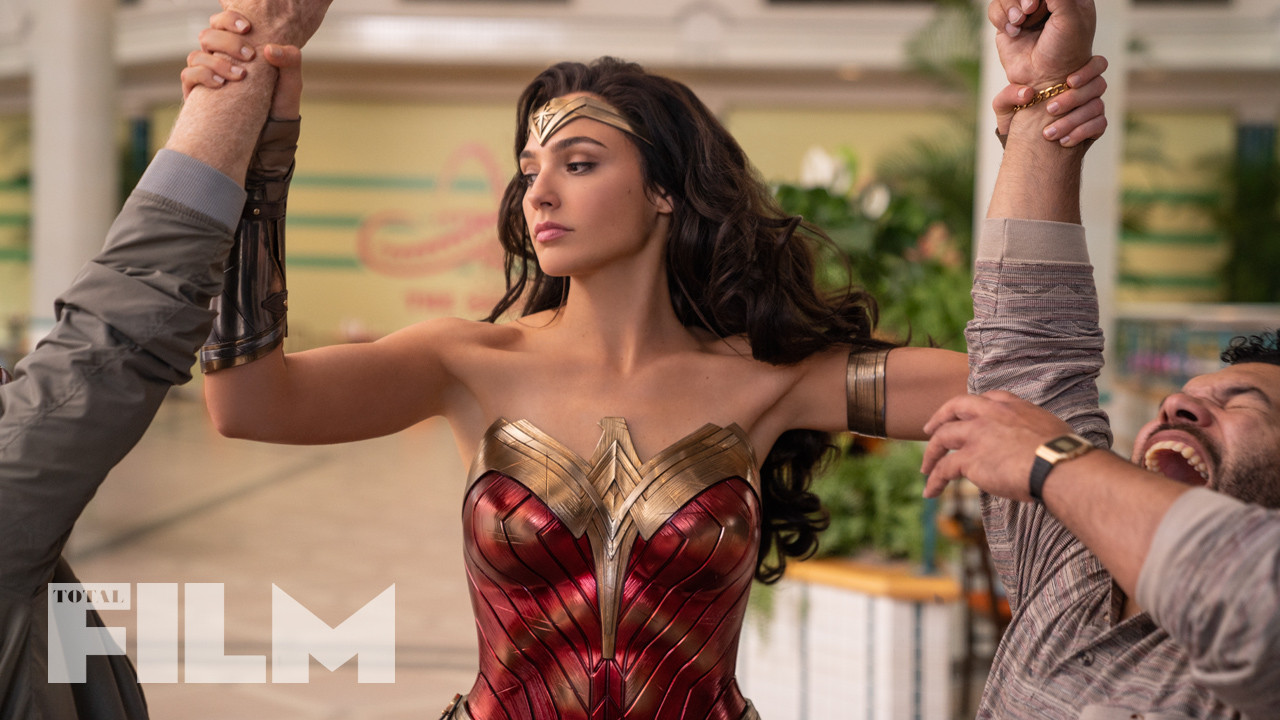 Wonder Woman 1984 gets released June 5, 2020 directed by Patty Jenkins also starring Chris Pine as Steve Trevor, Kristen Wiig as The Cheetah, Pedro Pascal as Max Lord, Robin Wright as Antiope and Connie Nielsen as Hippolyta. Charles Roven, Deborah Snyder, Zack Snyder, Patty Jenkins, Stephen Jones and Gal Gadot are producing the film. Rebecca Roven Oakley, Richard Suckle, Wesley Coller, Geoff Johns and Walter Hamada are the executive producers.
Synopsis: Fast forward to the 1980s as Wonder Woman's next big-screen adventure finds her facing all-new foes.