A Wonder Man series is in development at Marvel for the Disney Plus streaming service with it said to be a comedy and/or a Hollywood satire.
The details include the series is in the early stages of development by Shang-Chi director Destin Daniel Cretton who will serve as executive producer and who could possibly direct episodes, with Andrew Guest writing the series who is known for being a comedy writer on comedies such as Brooklyn Nine-Nine and Community.
According to various insiders, the Wonder Woman series looks to be a comedy, with Variety's Joe Otterson adding, "I have also heard that this show could be a Hollywood satire, but that is not 100% confirmed. It would make sense given Wonder Man's backstory as an actor and stuntman in the comics."
As the character has ties to both Vision and Scarlet Witch in the comics, Wonder Woman could also be something of a WandaVision Season 2, as THR mentions it could set Simon Williams up "in the Wanda-Vision lane," which would follow Wanda in Doctor Strange 2 as well as the WandaVision spinoff show, Agatha: House of Harkness, featuring the villain played by Kathryn Hahn.
Wonder Man was also once a part of James Gunn's Guardians of the Galaxy 2 who was supposed to be played by Nathan Fillion, but Gunn decided to cut the scenes due to not fitting with the tone of the movie.
In the comics, Wonder Man first debuted as a villain but later was reborn as a superhero and became an Avenger (and known for being a West Coast Avenger) who had feelings for the Scarlet Witch. Baron Zemo actually gave Simon his "ionic" energy powers with his strength said to be on par with both Thor and Sentry. During the "House of M" storyline, Simon is a famous Hollywood actor who happens to be rumored to be having an affair with Carol Danvers. It also became known that Vision's mind was based on Simon's own brain patterns.
Wonder Man also recently appeared in the now-canceled MODOK Marvel animated series on Hulu voiced by Fillion as a pending Avenger, but the show isn't considered MCU canon.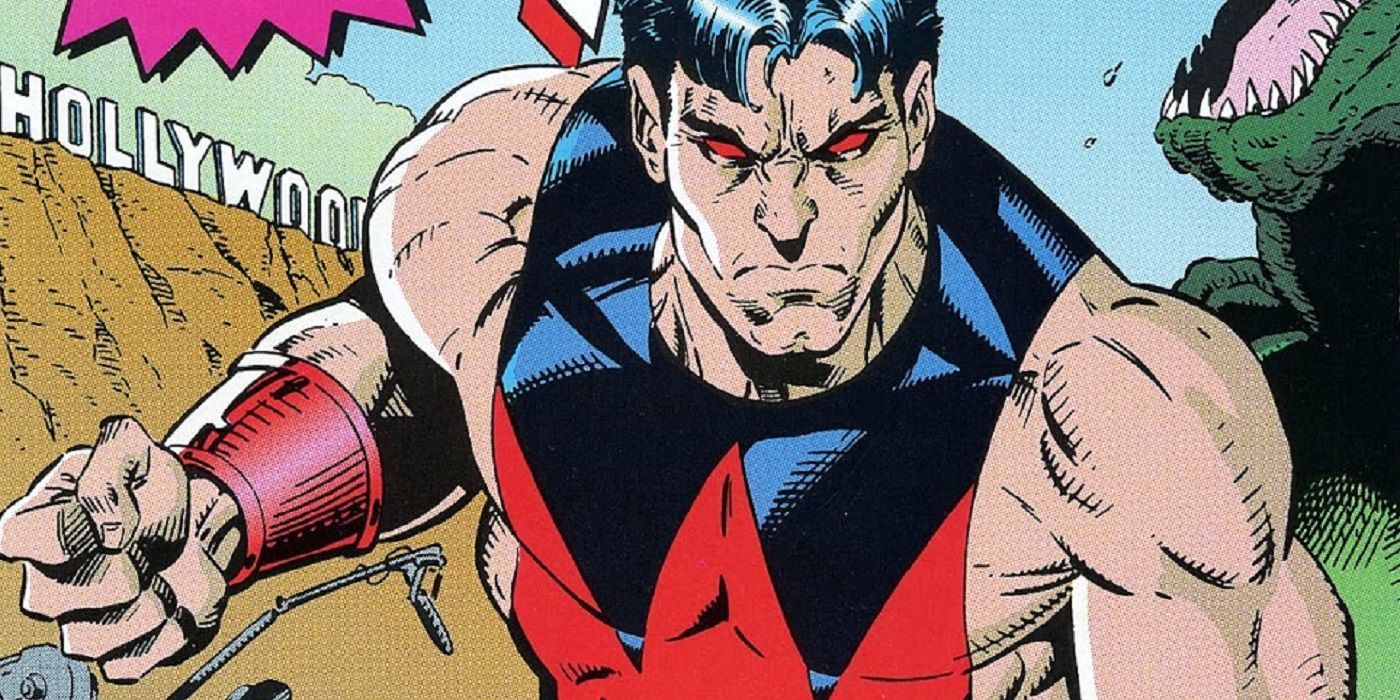 Marvel.com describes Wonder Man as:
Simon agreed to undergo an experiment to give him superhuman powers, and Zemo gave him the costumed guise of Wonder Man, warning Simon that he would die without further treatments from Zemo in order to ensure his loyalty. At Zemo's behest, Simon befriended Avengers, pretending to be their ally, and lured them into a trap. However, he repented at the last minute and saved the Avengers from the Masters, seemingly at the cost of his own life…

Simon was accidentally mystically resurrected by the Scarlet Witch, who had issued a magical summons to anyone associated with the Avengers during her capture by the sorceress Morgan Le Fay. He continued to exist as disembodied energy after his death, bound to the earthly by his long-unrequited love for the Scarlet Witch. He seemed to have sacrificed his life yet again to save the Avengers from Morgan Le Fay, but he began periodically manifesting in the vicinity of the Scarlet Witch as a sort of ghostly energy wraith, appearing when she needed help or felt lonely. Never fully resurrected, Simon was stuck "in-between" as it were, and was used by his brother, who was also deceased at the time, to weaken the borders between life and death and create a Hell on Earth, with resurrected versions of deceased Avengers as his lieutenants. Simon was similarly mystically enslaved by the Grim Reaper and pitted against the Avengers, but Simon turned on the Reaper after escaping his control. The Scarlet Witch was finally able to bodily resurrect Simon by realizing her love for him. Simon, in turn, was able to bodily resurrect his brother, by realizing their love for each other.