The new woke Robyn Hood show has been released in Canada and it's getting clobbered by the ratings, as over at IMDb, fans have rated the series a 1.2, and now the director is blasting "racist" fans for the reviews.
Announced back in August, the Robyn Hood series features a woke female person of color as a "contemporary re-imagining" of Robin Hood who takes on a rich blond white dude as the villain along with a white dude sheriff as a villain.
The series follows fearless heroine Robyn Loxley and anti-authoritarian masked hip-hop band, The Hood, as they call out injustices and fight for freedom.
Here is the official synopsis:
Robyn Hood follows Robyn Loxley, a young woman whose masked hip-hop band, The Hood, is known for their inventive videos and anti-authoritarian message. She lives in Sherwood Towers, a community of rental high-rises in a working-class corner of New Nottingham, where the cost of living has skyrocketed, leaving an ever-widening gap between the rich and everyone else. When Robyn finds herself fighting for her home and her family against local property developer John Prince and The Sheriff of New Nottingham, Robyn and her band The Hood decide to fight back, righting the wrongs of the corrupt elite to give back to the people.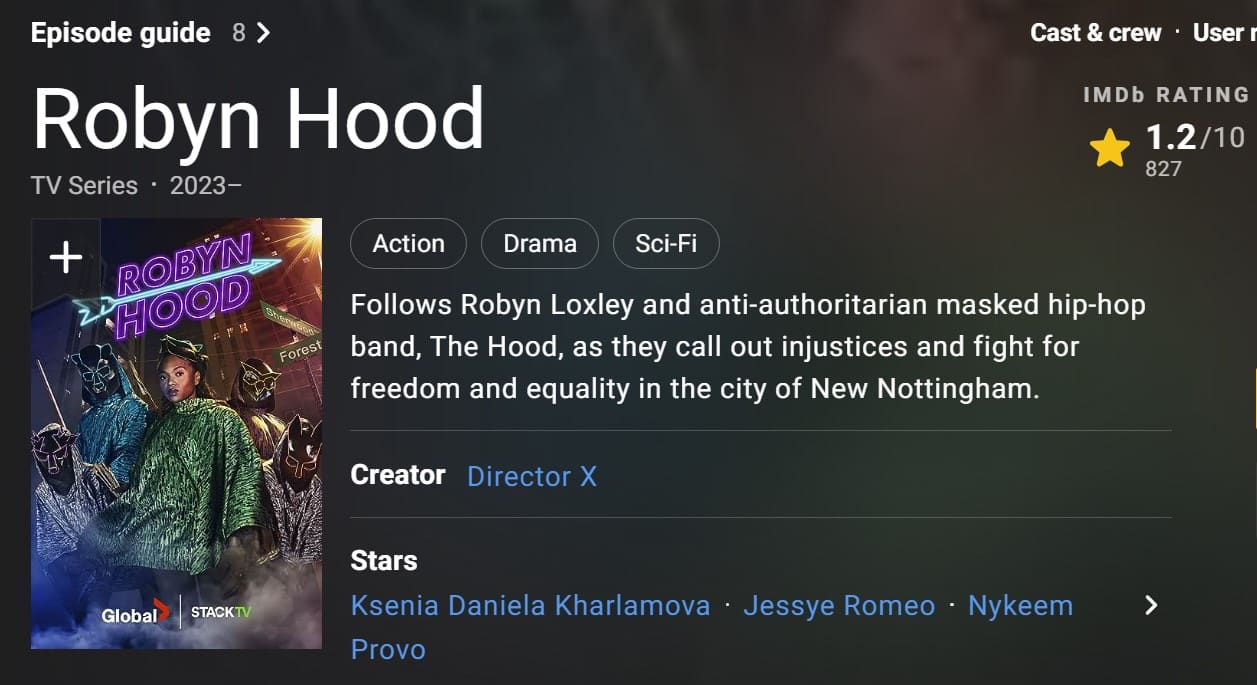 What is the IMDb rating?
Currently, there are 827 ratings on IMDb with over 75% of them a 1 rating.
Interestingly enough over 100 have given the series a 10 rating.
Checking the individual episodes, the first episode actually has a 3.4, but then the second episode drops to a 1.3, so really the average is 2.35, which is still really low.
What about Rotten Tomatoes?
Well, there are no reviews on Rotten Tomatoes and the series has no information listed, so there is no Rotten Tomatoes Score.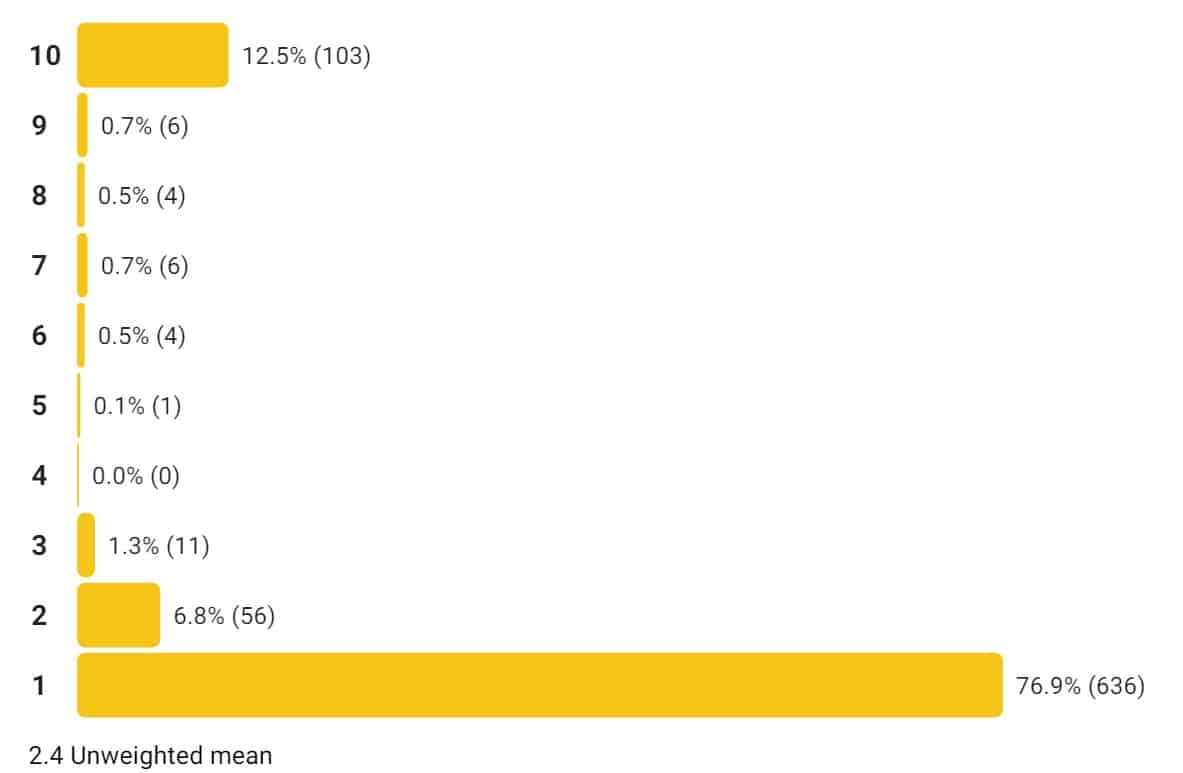 What did the director say?
Per the official announcement, Robyn Hood is directed by Julien Christian Lutz aka Director X (formerly Little X) who is out of Toronto, Ontario, and is known for directing music videos for the Black Eyed Peas, Drake, and Ariana Grande.
Director X called out fans for the IMDb rating bombing (via Ryan Kinel -RK Outpost on YouTube).
"From the moment @ROBYNHOODTV announced it was going into production, these [goons] have been making YouTube videos and tweeting about the show," he posted on Instagram. "Angry that it was a Black woman playing Robyn Hood."
Director X continued, "Then they made more videos when we announced the shows release date. And now that the show is out rating-bombing the IMDb page. This is what these people have time to do. Anyways EPISODE 2 of ROBYN HOOD this WEDNESDAY 10pm EST on @GLOBALTV and streaming on @STACKTV."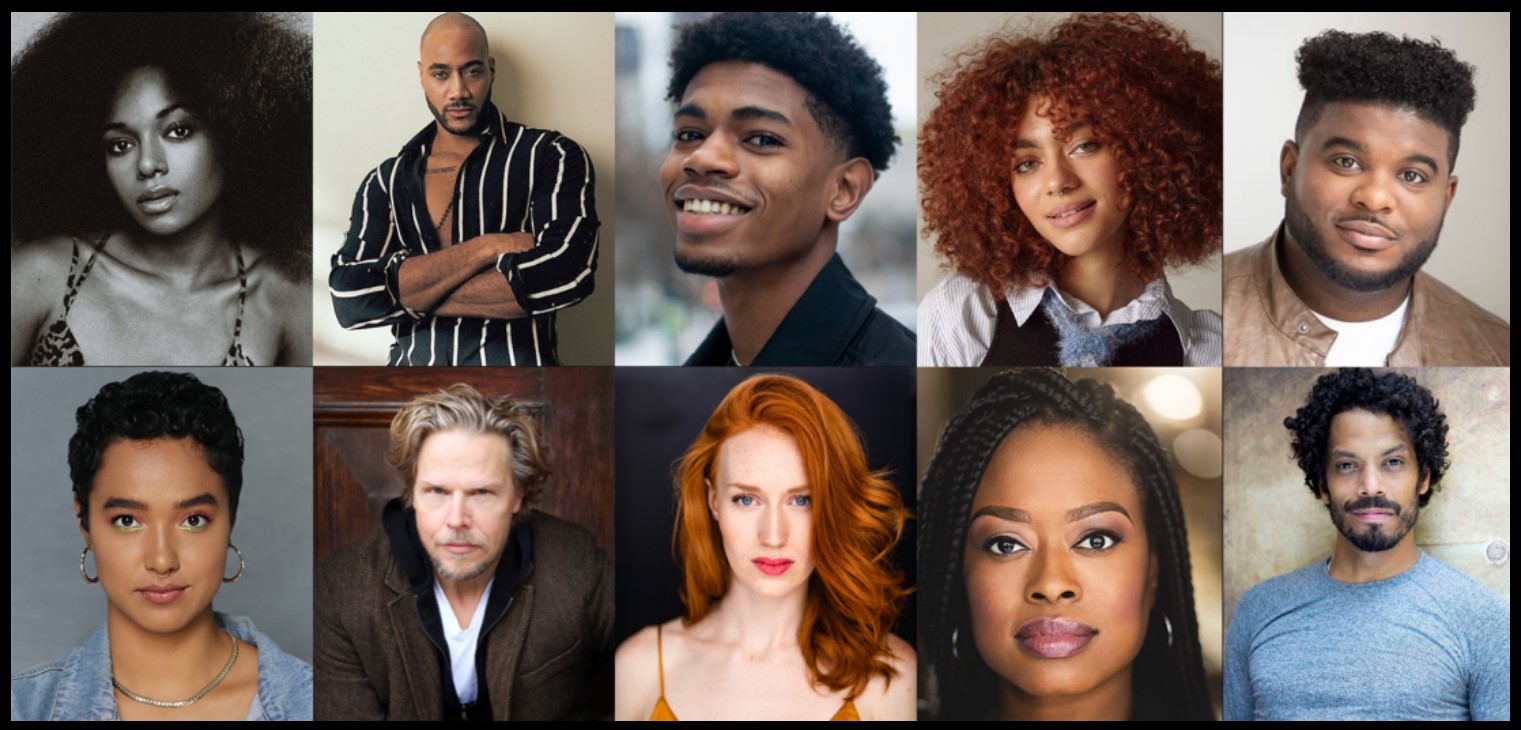 Fans are racist
Director X talked about the ratings-bombing in videos posted to his Instagram where he also calls the "angry nerd community" that doesn't like the series, particularly YouTubers who have covered the show, racists.
Director X uses examples of a couple of examples of racism in videos in order to justify his argument that ALL the fans who don't like the series are racists (of course).
I'd ask Director X what if there was a "contemporary reimaging" of Black Panther or Luke Cage who was a white dude, a Mexican, or an Asian? How'd that go over?
How about stories about Malcolm X or Martin Luther King as white dudes?
If fans are racist like you say, they would want a Black Panther of a different color. You know what? They don't want that, either.
And how come the villains in your series are white dudes? Something to think about.
(Editor's note: Jeremy from the Quartering is not allowed to use this article.)