Yesterday we posted cool new promo art for The Avengers: Infinity War featuring a new look at Thanos and his Black Order.
The "Children Of Thanos" are made up of Proxima Midnight, Ebony Maul, Corvus Glaive, Cull Obsidian and the Outrider.
The characters are being put together on screen digitally through CGI, while various actors are portraying the Black Order, which have been spotted on set wearing mocap costumes.
Now it doesn't necessarily mean that the mocap actors will be the voice actors for the characters, and if that is indeed the case, then who is voicing Thanos' Black Order?
According to hypebeast:
Proxima Midnight is being voiced by Whoopi Goldberg.
Corvus Glaive is being voiced by Mark Hamill (I think they mean the Star Wars actor, though they spelled his name wrong).
Ebony Maw is being voiced by Bill Nighy.
Cull Obsidian (Black Dwarf) is being voiced by Vin Diesel.
We all know that both Mark Hamill and Vin Diesel are stellar voice actors, with Hamill having voiced Joker and various characters, and Vin Diesel also providing the voice of Groot for Marvel.
Whoopi Goldberg actually is also known for her voice actor work including Meg on The Stinky & Dirty Show, Robot Chicken, Toy Story 3 and Disney's The Lion King.
Bill Nighy is also known for providing a lot of voice work including the Destiny 2 video game, Disney Infinity, The Elder Scrolls Online, The World's End, Astro Boy and more.
The choices actually don't sound all that bad, what do you think?
Here is The Avengers: Infinity War art featuring Thanos and his Black Order: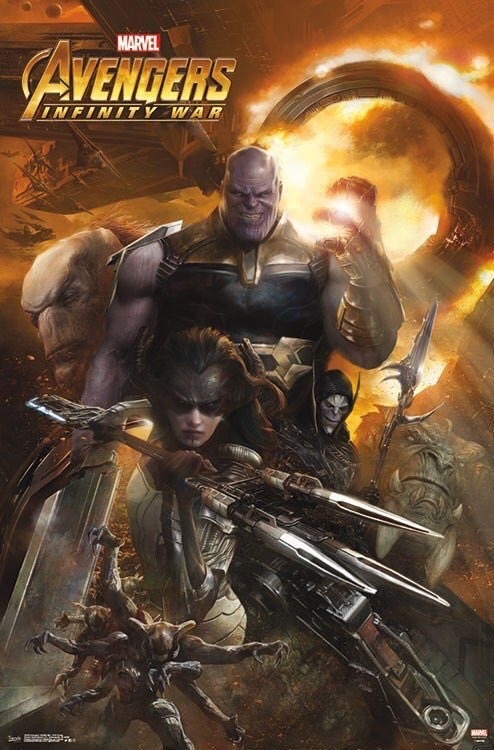 Here are some pics and video released at last year's Comic-Con as well:
An unprecedented cinematic journey ten years in the making and spanning the entire Marvel Cinematic Universe, Marvel Studios' "Avengers: Infinity War" brings to the screen the ultimate, deadliest showdown of all time. The Avengers and their Super Hero allies must be willing to sacrifice all in an attempt to defeat the powerful Thanos before his blitz of devastation and ruin puts an end to the universe.
Anthony and Joe Russo direct the film, which is produced by Kevin Feige. Louis D'Esposito, Victoria Alonso, Michael Grillo and Stan Lee are the executive producers. Christopher Markus & Stephen McFeely wrote the screenplay. "Avengers: Infinity War" releases in U.S. theaters on April 27, 2018.