The What If? animated series debuts tomorrow, but the early reviews offer the show is currently the lowest-rated Marvel series on Disney Plus, but not by much.
With 37 reviews presently accounted for, What If? is coming in at a "Fresh" 89% Rotten Tomatoes Score, which is below Loki's 92%, WandaVision's 91%, and The Falcon and the Winter Soldier's 90%.
With such a low amount of current reviews, the score could obviously change either way, so we'll keep an eye on things.
Update: The Audience Score is at 80%; Critics Score is at 84%.

Regarding the negative, reviews, of which there are only four, they offer (update: there are nine now):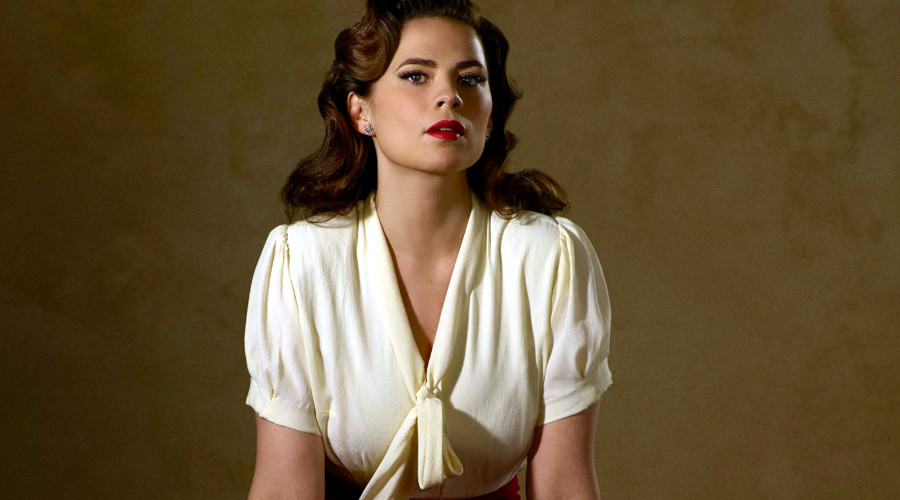 Fans not happy with the look of Captain Britain in What If?
Some fans have also not been happy with the animated look of Captain Britain Peggy Carter, where similar to He-Man's Teela, the character looks like a boy, as the animated version looks a lot different than the live-action version played by Hayley Atwell who also provides the voice in What if?
Atwell apparently thinks the character looking a lot different than herself is okay as she posted on Instagram, "Here she is… Our Peg in a greater position of visibility and power; raising the standards for female representation in this genre… I love my Marvel family and their expansive vision… See Peggy Carter and Steve Rogers in a whole new way this Wednesday when the first episode of Marvel Studios' @WhatIf starts streaming on @DisneyPlus."
Anna, aka That Star Wars Girl who also happens to be an artist, pointed out on Twitter how much the What If? version resembles a boy:
Removed the hair/makeup and guess what? It's a drawing of a boy just like I said –‍♀️ pic.twitter.com/w6n4iAf709

— thatstarwarsgirl77 (@thatstarwarsgrl) August 10, 2021
Peggy's shoulders aren't that broad. This is s drawing of a dude who's head was erased & had Peggy's photoshopped on. pic.twitter.com/zxShpKjE1g

— thatstarwarsgirl77 (@thatstarwarsgrl) August 10, 2021
— thatstarwarsgirl77 (@thatstarwarsgrl) August 10, 2021
Super Serum doesn't change a woman's body into a mans. It would enhance her natural build into the "super" version of herself.
The only bull shit narrative here is that the only way a woman can be strong is by turning into a man. https://t.co/62Xd63JAVz

— thatstarwarsgirl77 (@thatstarwarsgrl) August 11, 2021
This is what a woman looks like that's been injected with super serum. Funny how she still looks like a woman & not a man isn't it — https://t.co/UAeD1pxZpW pic.twitter.com/T6eT3JNdWU

— thatstarwarsgirl77 (@thatstarwarsgrl) August 11, 2021
Super Serum does NOT change a woman's figure into a man's.
Meet Julia Koenig a Marvel villain who was injected with the Super Serum. Isn't it interesting how she's still drawn like chick instead of a dude.–https://t.co/pRMLIoWIwO

— thatstarwarsgirl77 (@thatstarwarsgrl) August 11, 2021