Joining the live-action shows for Loki, Scarlet Witch and Vision, and Falcon and Winter Soldier, it is reported Kevin Feige and Marvel Studios are developing a What If? animated TV series for the upcoming Disney Plus streaming service.
The series will be based on the Marvel Comics comic books that tell the tale of alternate universes, with the Marvel Studios animated series said to be not canon to the MCU, but may feature the actors reprising as various characters.
It is said the idea for the What If? animated series is that some of the main MCU actors could return to voice characters, which would imagine alternate possibilities from another dimension. It's also said the series would be an anthology, with each episode tackling a different premise.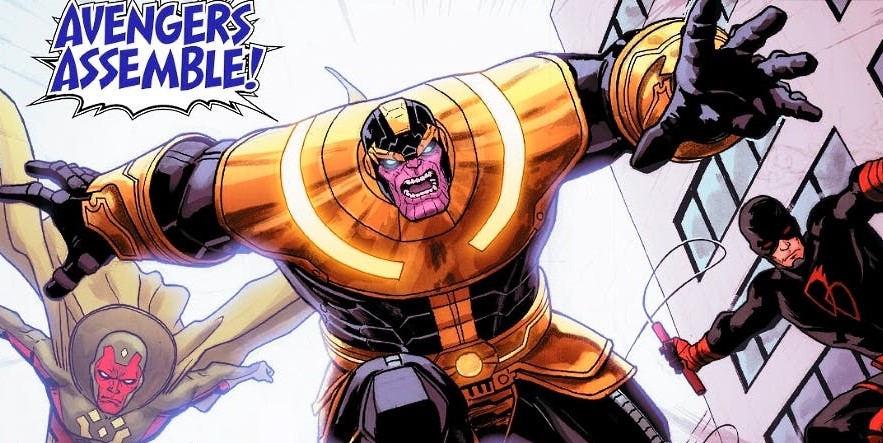 The What If? comics kicked off in 1977 and have been brought back in various forms. Some titles include: What if Captain America hadn't vanished during World War II?; What if Spider-Man didn't become a crimefighter?; What if Thanos joined the Avengers?; What if Captain America was found in 1983?; What if Professor X had become Juggernaut?; What if Wolverine had killed the Hulk?; What If? Silver Surfer Possessed The Infinity Gauntlet?
The Marvel Studios Disney Plus Loki series will feature Tom Hiddleston; Elizabeth Olsen and Paul Bettany will be back for Scarlet Witch and Vision, and Anthony Mackie and Sebastian Stan will be return for Falcon and Winter Soldier.
Marvel TV, separate from Marvel Studios, also announced five new animated series for HULU.
The Disney Plus streaming service launches later this year.
(via Slash Film)