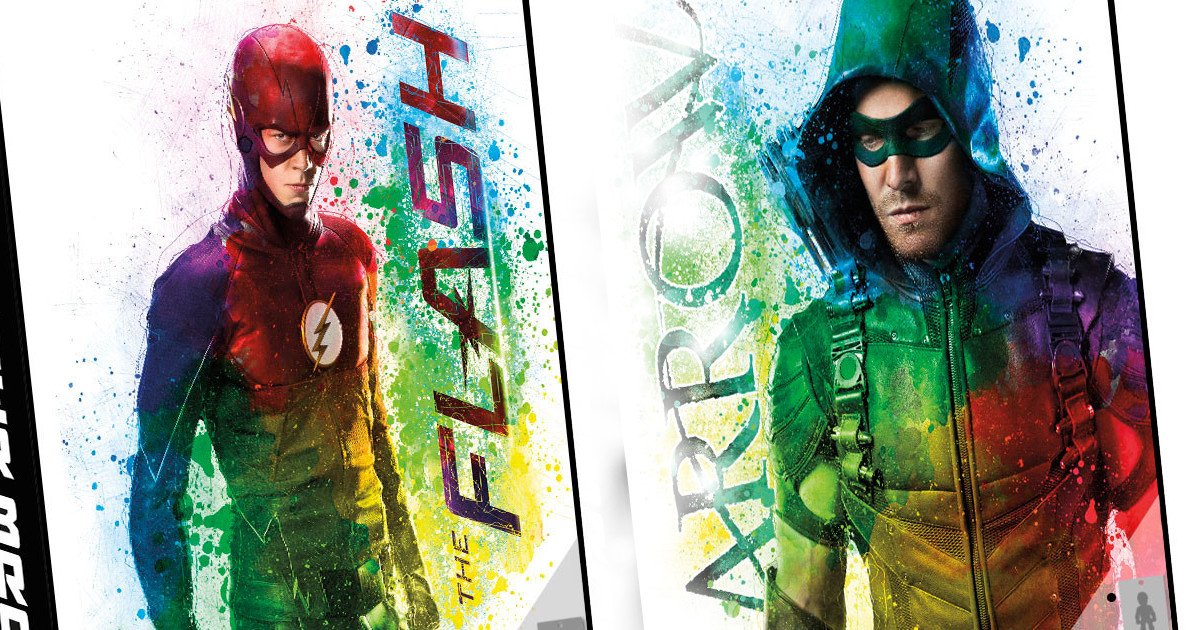 WB has revealed images and info for their line of Comic-Con swag bags and pins from the TV shows which includes Arrow, The Flash, Supergirl, Legends of Tomorrow, Black Lightning, Supernatural, Gotham, Westworld, Justice League Action and more.
Info:
WBTV'S OFFICIAL COMIC-CON BAGS ARE BACK, ALONG WITH EXCLUSIVE COLLECTOR'S PINS FEATURING DC SUPER HEROES
It's in the bag! Warner Bros. and Comic-Con have joined forces again on the official bags of SDCC 2017, with new, unique versions for fans to enjoy, and this year, the cool convention carriers come with a hidden surprise — an exclusive DC Super Hero pin for fans to add to their collection. Fans can channel their inner Super Hero by proudly wearing the unique collector's pin as they enjoy their unforgettable Comic-Con experience. With a total of six DC Super Heroes — including The Green Arrow, Batman, The Flash, Supergirl, Superman and Wonder Woman — featured on the pins, there's something for every DC fan who can also swap pins with fellow enthusiasts.
With new shows added to the mix for 2017 and 20 bold designs, fans can collect all their Comic-Con swag in one super-cool, carry-everywhere companion. The bags are distributed to fans when checking in at the show, and this marks the eighth year that Warner Bros. is providing the official bag of the world's leading comics and pop culture convention.
• More than 135,000 bags have been produced and will be provided to Comic-Con attendees throughout the convention.
• Warner Bros. Television series featured on the SDCC bags are "The 100," "Arrow," "The Big Bang Theory," "Black Lightning," "DC's Legends of Tomorrow," "The Flash," "Gotham," "Lucifer," "Riverdale," "Supergirl," "Supernatural" and "Westworld."
• Warner Bros. Animation series highlighted are "Justice League Action" and "Teen Titans Go!," along with Blue Ribbon Content's upcoming digital series "Freedom Fighters: The Ray."
• Warner Bros. Consumer Products' DC Super Hero Girls is also showcased.
• Feature films highlighted include "Blade Runner 2049," "Justice League," "The LEGO Ninjago Movie" and "Ready Player One."
• Designed by Warner Bros. Worldwide Television Marketing, each of the 20 different editions of the 2017 Comic-Con bag features iconic show-related imagery on one side, with the Comic-Con 2017 official design appearing on the opposite side.