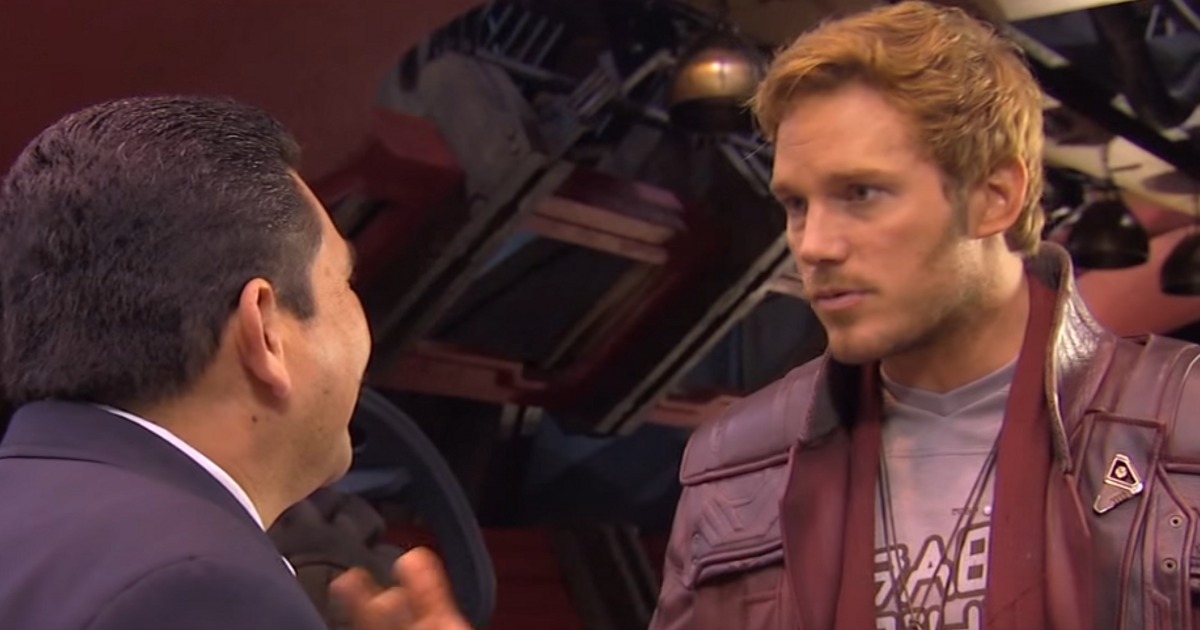 Jimmy Kimmel's Guillermo was lucky enough to be asked to be an extra on the Guardians of the Galaxy 2 movie as "Cop #2."
Below you can check out footage from the scene, which does include spoilers.
Gunn also offered the following about Guillermo on Facebook:
This is hilarious – a bit about Guillermo's part in Guardians of the Galaxy Vol. 2 with me, Chris, Dave, and Kurt – BUT it does give away (or spoil) a couple of previously unknown elements of the film. So watch at your own risk!

And truthfully if you truly want to go into the movie knowing as little as you know from the trailers (we've worked hard to restrain ourselves), I would be careful about what you watch and what you read online over the next couple weeks.
"Guardians of the Galaxy Vol. 2" has a May 5, 2017 release directed by James Gunn starring Chris Pratt, Zoe Saldana, Dave Bautista, Karen Gillan, Bradley Cooper, Vin Diesel, Michael Rooker and Sean Gunn. New cast members include Pom Klementieff, Elizabeth Debicki, Chris Sullivan and Kurt Russell.
Synopsis:
Set to the all-new sonic backdrop of Awesome Mixtape #2, "Guardians of the Galaxy Vol. 2" continues the team's adventures as they unravel the mystery of Peter Quill's true parentage.