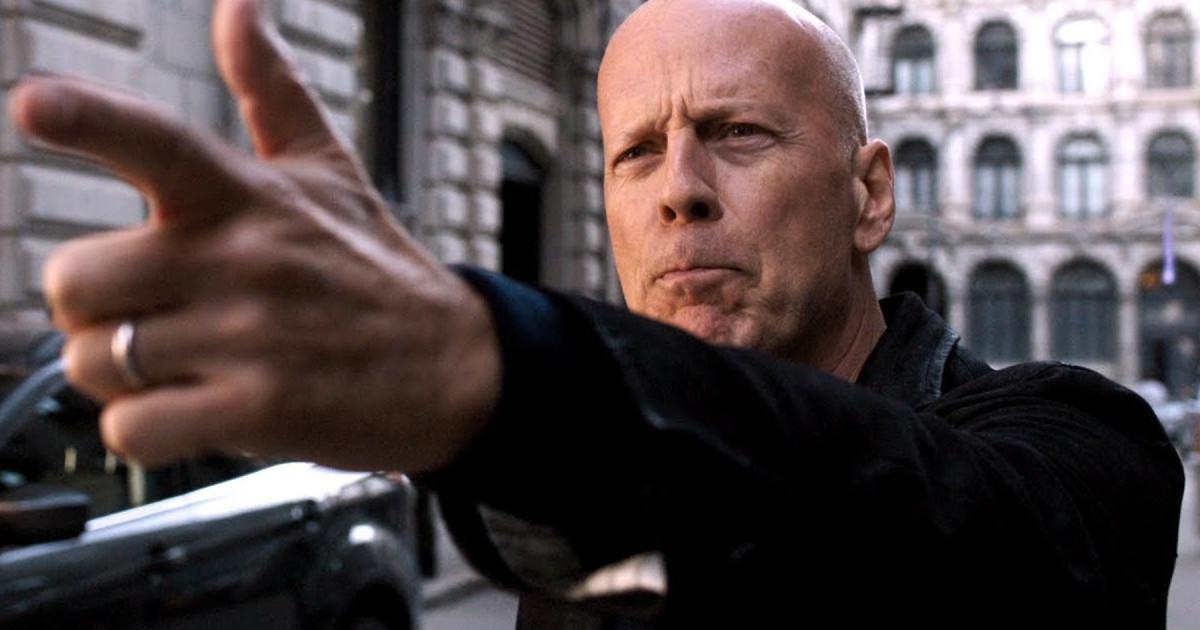 Watch the trailer for the remake of the classic 1974 movie of the same name that starred Charles Bronson with Death Wish, but this time Paul Kersey is played by none other than Bruce Wills!
Death Wish has a November 22, 2017 release from director Eli Roth and also stars Vincent D'Onofrio as Frank Kersey, Elisabeth Shue as Lucy Kersey, Dean Norris as Detective Rains Jack Kesy as The Fish and Beau Knapp as Knox.
Synopsis:
Metro-Goldwyn-Mayer Pictures presents director Eli Roth's reimagining of the classic 1974 revenge thriller Death Wish. Dr. Paul Kersey (Bruce Willis) is a surgeon who only sees the aftermath of Chicago violence when it is rushed into his ER – until his wife (Elisabeth Shue) and college-age daughter (Camila Morrone) are viciously attacked in their suburban home. With the police overloaded with crimes, Paul, burning for revenge, hunts his family's assailants to deliver justice. As the anonymous slayings of criminals grabs the media's attention, the city wonders if this deadlyvigilante is a guardian angel or a grim reaper. Fury and fate collide in the intense, action-thriller Death Wish.
Paul Kersey becomes a divided person: A man who saves lives, and a man who takes them; a husband and father trying to take care of his family, and a shadowy figure fighting Chicago crime; a surgeon extracting bullets from suspects' bodies, and the vigilante called "The Grim Reaper" who detectives are quickly closing in on.
Updated from the original novel by Brian Garfield, director Eli Roth and screenwriter Joe Carnahan's (The Grey, Narc) Death Wish also stars Vincent D'Onofrio (The Magnificent Seven, TV's Daredeviland Law & Order: Criminal Intent), Elisabeth Shue (Leaving Las Vegas), Camila Morrone, Dean Norris (Breaking Bad) and Kimberly Elise (The Great Debaters). It's a knife's-edge portrayal that challenges our assumptions, and pushes our buttons.
By bringing the complex psychology of Brian Garfield's book up-to-the-moment and injecting new thrills and a stark, unflinchinglook at the American psyche in 2017, Eli Roth and Death Wish brings audiences to the height of unforgettable suspense.
A Metro-Goldwyn-Mayer Pictures production, Death Wish is set for release on November 22, 2017. It will be distributed in the U.S. by APR and internationally by Metro-Goldwyn-Mayer Pictures. Death Wish stars Bruce Willis, Vincent D'Onofrio, Elisabeth Shue, Camila Morrone, Dean Norris, Kimberly Elise. Directed by Eli Roth.Screenplay by Joe Carnahan, based on the 1974 Motion Picture by Wendell Mayes from the Novel by Brian Garfield. Producer, Roger Birnbaum. Associate Producer, Stephen J. Eads. Executive Producer, Ilona Herzberg. Director of Photography, Rogier Stoffers.Edited by Mark Goldblatt. Music by Ludwig Göransson. Production Design by Paul Kirby. Costume Design by Mary Jane Fort.