Marvel Studios has released a new teaser for WandaVision which confirms the 2021 release date.
The teaser offers WandaVision will be released on Disney Plus on January 15, 2021.
WandaVision Jan. 15, 2021 release date teaser: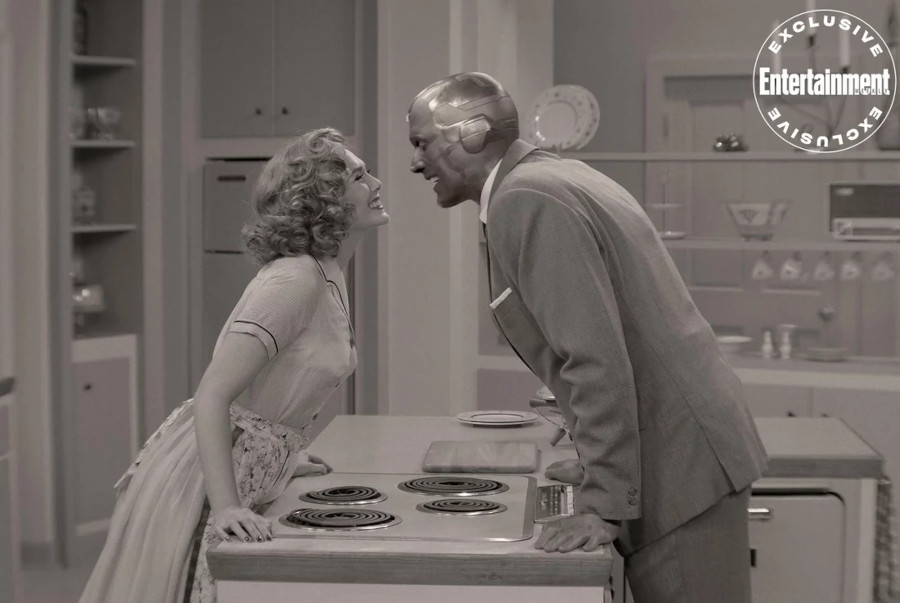 WandaVision breaks the Multiverse wide open
The series was originally slated for a December 2020 release and was supposed to follow the August release of The Falcon and the Winter Soldier; however, the fears surrounding the coronavirus caused production to stop and Marvel's schedule to change.
The Falcon and the Winter Soldier will now air sometime on Disney Plus in 2021 along with the Tom Hiddleston Loki series.
The latest issue of Entertainment Weekly has a featured article on the show where it says WandaVision will explore Scarlet Witch's full telekinetic powers.
It's been that Scarlet Witch blows the Multiverse wide open which sees the creation of alternate realities that are explored through each episode of the series. In addition to Scarlet Witch "bringing back" Vision from the dead, rumors also offer she will bring her dead brother, Quicksilver, back from the dead who died in The Avengers: Age of Ultron.
WandaVision also looks to be the start of Kevin Feige's MCU Multiverse storyline that will tie into Doctor Strange 2, with rumors also offering Spider-Man 3 will be a Multiverse Spider-Verse movie.
It's also known the Loki series will tie into Doctor Strange 2, as the Loki series will feature the trickster as a member of the Time Variance Authority, a group of timeline monitors from the Marvel Comics.
Synopsis: Set after the events of Avengers: Endgame, Wanda Maximoff and Vision are living the ideal suburban life in the town of Westview, trying to conceal their powers. But as they begin to enter new decades and encounter television tropes, the couple suspects things are not as they seem.