Is there any excitement for the upcoming season of The Walking Dead, which sees both Andrew Lincoln and Lauren Cohan exit the series?
That remains to be seen, but AMC has released a series of promo trailers teasing new beginnings and that the future begins now.
Regarding the future of The Walking Dead, it actually features a year-and-a-half time jump this season as well as a step backwards.
"We'll explore what happened as man made objects and structures break down. Infrastructure like roads and bridges are changing and crumbling. And we'll also explore what happens as resources are getting low," new showrunner Angela Kang said in a previous interview.
Kang added: "There's a fun Western vibe that has emerged. We are going into a period where a lot of the things that we've seen in previous seasons have broken down, so they've got these horses and carriages that are being drawn around instead of cars. Things are lit with oil lamps. People are using different kinds of weaponry. There's a real grittiness to it that I think will be fun and fresh for the viewers."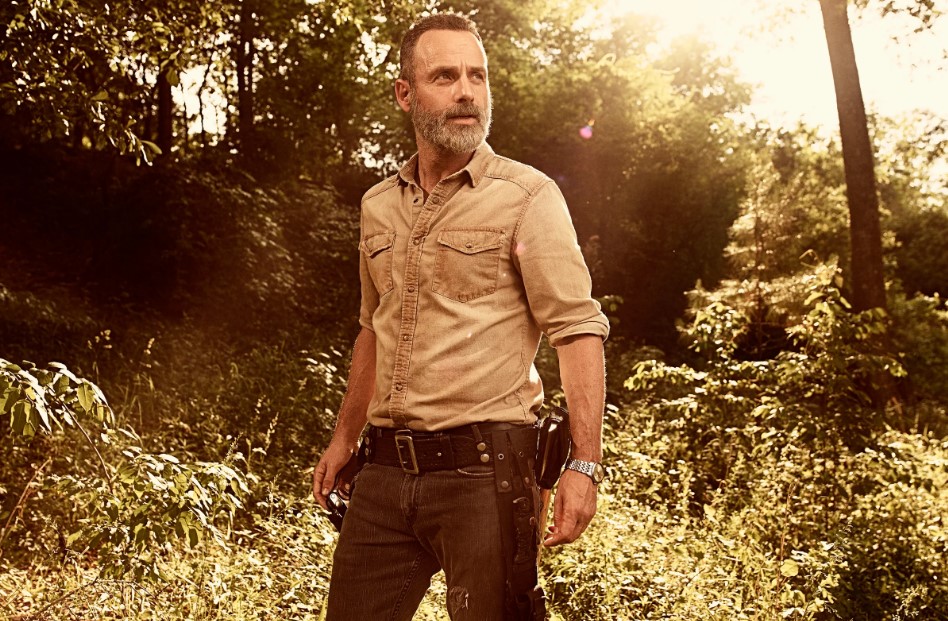 The Walking Dead
Details known for The Walking Dead Season 9 include that a new group is introduced known as The Whispers who walk around wearing clothes made out of human skin.
The Walking Dead Season 9 premiers Sunday, October 7 on AMC starring Andrew Lincolm as Rick Grimes, Danai Gurira as Michonne, Lauren Cohan as Maggie, Norman Reedus as Daryl, Melissa McBride as Carol, Khary Payton as Ezekiel, Seth Gilliam as Father Gabriel, Josh McDermitt as Eugene, Christian Serratos as Rosita, Ross Marquand as Aaron, Avi Nash as Siddiq, Tom Payne as Jesus, Katelyn Nacon as Enid, Pollyanna McIntosh as Anne (a.k.a. Jadis), Cooper Andrews as Jerry, Alanna Masterson as Tara and Callan McAuliffe as Alden.