Top Gun: Maverick, Tom Cruise, and Joseph Kosinski score big-time at the box office netting a four-day Memorial Day opening weekend record of $160.5 million.
That number beats out the previous record held by Johnny Depp and Disney's Pirates of the Caribbean: At World's End, which held the record for fifteen years at $153 million.
It's also the best opening of all time for Tom Cruise as well as director Joseph Kosinski who previously directed the actor in Oblivion and is known for directing Disney's Tron: Legacy and has Spiderhead for Netflix coming out June 17 which stars Chris Hemsworth and Top Gun 2's Miles Teller.
Top Gun: Maverick is also near perfect at Rotten Tomatoes as the Critics Score stands at 96% with the Audience Score at 99%; the flick also has an ultra-rare A+ CinemaScore.
Friends of mine that have seen it have said nothing but good things, with my cousin going so far as to say Top Gun: Maverick is better than any Marvel movie. Wow.
The Top Gun: Maverick worldwide box office is currently at $300 million.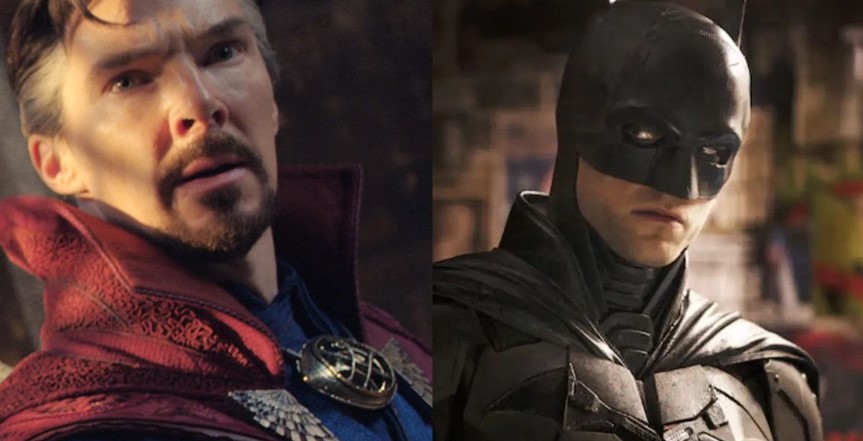 Doctor Strange 2 vs The Batman box office
And regarding Marvel, the Doctor Strange 2 box office has finally beaten The Batman domestically, thanks to Memorial Day Monday where everyone has off, as for only the second time since its opening week, Doctor Strange 2 beat out The Batman at the daily box office.
Worth a mention is that The Batman again beats Doctor Strange 2 at the weekend box office for three consecutive three-day weekends, so again we see fans choose DC over Marvel, and even when Memorial Day is factored in, The Batman still comes out on top by almost $2 million, so that's just huge (not we are comparing weekend vs weekend, here).
It's also looking like Doctor Strange 2 won't hit a billion dollars at the box office, which has to be looked at as a huge bust and a huge disappointment for Disney, especially following the nearly $2 billion brought in by Spider-Man: No Way Home.
What happened is that Kevin Feige changed everything about the movie to fit in with his woke Phase 4 approach, so of course and once again, when things are changed to fit a forced agenda, the quality suffers, which is exactly what happened with Doctor Strange in the Multiverse of Madness, which really was just another episode of WandaVision with America Chavez thrown in for the sake of representation where Cumberbatch plays second fiddle to Olsen in his own movie. So the fans responded in kind, were disappointed, word-of-mouth got out, and not many fans went to see the flick at the movie theaters.
Doctor Strange 2 has a worldwide box office of $872.7 million, with $374.8 domestically.