Tom Hiddleston and Owen Wilson have been spotted filming Loki Season 2 for Marvel and Disney Plus.
The pair were seen Monday at The Historic Dockyard Chatham in Kent in the UK, as posted by the Daily Mail.
No details about the scene for Loki Season 2 are known but Tom Hiddleston can be seen wearing a "crisp blue shirt with a navy blue tie and a pair of smart brown trousers," while Owen Wilson returns as Mobius M. Mobius sporting the trademark mustache, interestingly enough also wearing the same clothes but holding an umbrella.
The last we saw of Tom Hiddleston and Owen Wilson was in the last episode of Loki Season 2 where Sylvie kills "He Who Remains" (Jonathan Majors) which splits the Multiverse wide open and while doing so, Sylvie pushes Loki into the portal leading back to the Time Variance Authority, but upon his arrival at the TVA, things are completely different for Loki as the timeline has been severely altered which includes the Owen Wilson Mobius not knowing who Loki is anymore. Loki runs through the TVA where he meets up with Mobius who is talking about how there have been 63 branches of the timeline and Loki says they can't stop things, but Mobius doesn't know who he is and security is called. Then as Loki looks around, he sees a statue of Kang the Conqueror.
Loki Season 2 doesn't have a release date as of yet, but Jonathan Majors is appearing as Kang the Conqueror in Ant-Man and the Wasp: Quantumania out February 17, 2023, and the San Diego Comic-Con is next week with Marvel confirmed in attendance, so maybe more about Loki Season 2 will become known.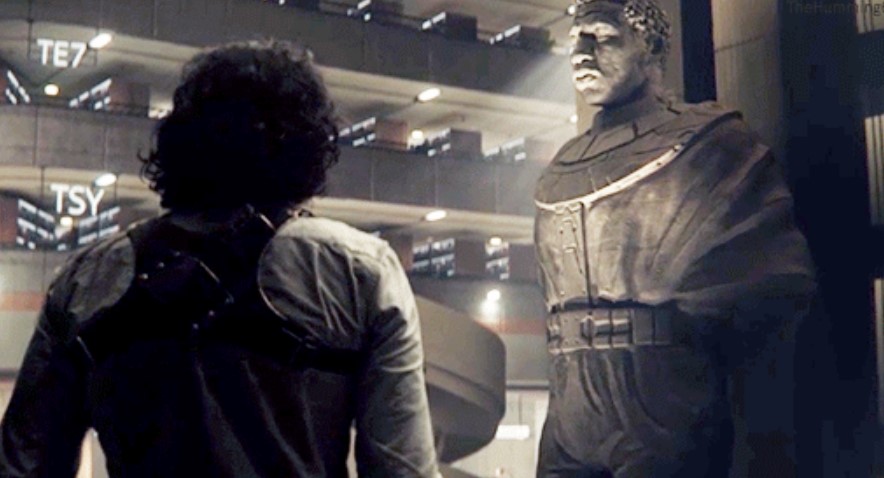 Tom Hiddleston and Owen Wilson film Loki Season 2: