Potential massive spoilers for The Avengers 4 may follow below as merchandise has leaked online offering details on new suits for both Thor and Rocket Raccoon, in addition to mention of villains.
Warning: Spoilers follow!
The previous leaked art from The Avengers 4 showed that the Hulk received a new suit (see below), and now apparently so does Thor and Rocket Raccoon (and quite possibly all of the Avengers).
An Instagram user has posted the backside of Avengers 4 Hasbro packaging revealing that both Thor and Rocket get some sort of white suits:
Regarding why they receive new suits can only be guessed at this point, but it's possible Thor and Rocket might need the suits to time travel (which is a big theory about Avengers 4) or maybe even to travel through the Quantum Realm.
It's known Ant-Man is currently stuck in the Quantum Realm and is thought to be using a Time Vortex to escape, which could play into these new suits somehow. Maybe Thor and Rocket are sent into the Quantum Realm to retrieve Ant-Man, or Ant-Man takes them back in?
Another possibility is that these suits could be for both Thor and Rocket Raccoon in the future (as they both survived The Snappening), as it's rumored Avengers 4 kicks off starting five years after the events from Infinity War, which saw Thanos destroy half the universe.
What is also interesting is that the packaging only offers "Avengers" as the title of the movie. Maybe the title could simply be Marvel's Avengers?
The bottom right of the packaging also looks to reveal Captain America gets one of these white suits, but interestingly enough Captain Marvel is seen in her red and blue costume.
More spoilers follow!
The leaked packaging also offers even more spoilers as descriptions for the characters hint at more villains and an even greater threat than Thanos.
Thor's description states: "The Asgardian Thor wields the mighty Stormbreaker in his battle against new foes."
Rocket Raccoon's description states: "Rocket teams up with a new crew to guard the galaxy from an even greater threat."
We can speculate again that obviously it seems Thor and Rocket are on a new team of Guardians of the Galaxy, which again, could be a future version. Or who knows? Quite possibly it could be one of Doctor Strange's alternate futures he saw during Infinity War when trying to discover a way to stop Thanos.
Another possibility could tie into the rumored title of "Avengers: Annihilation," which may mean the new threat is Annihilus, who was the main villain of the Marvel Comics 2005-6 Annihilation even comic series (our favorite). Or could they be facing threats from inside the Quantum Realm?
Any ideas?
Here is a look at previous leaked art showing off the characters and Hulk's new costume in particular: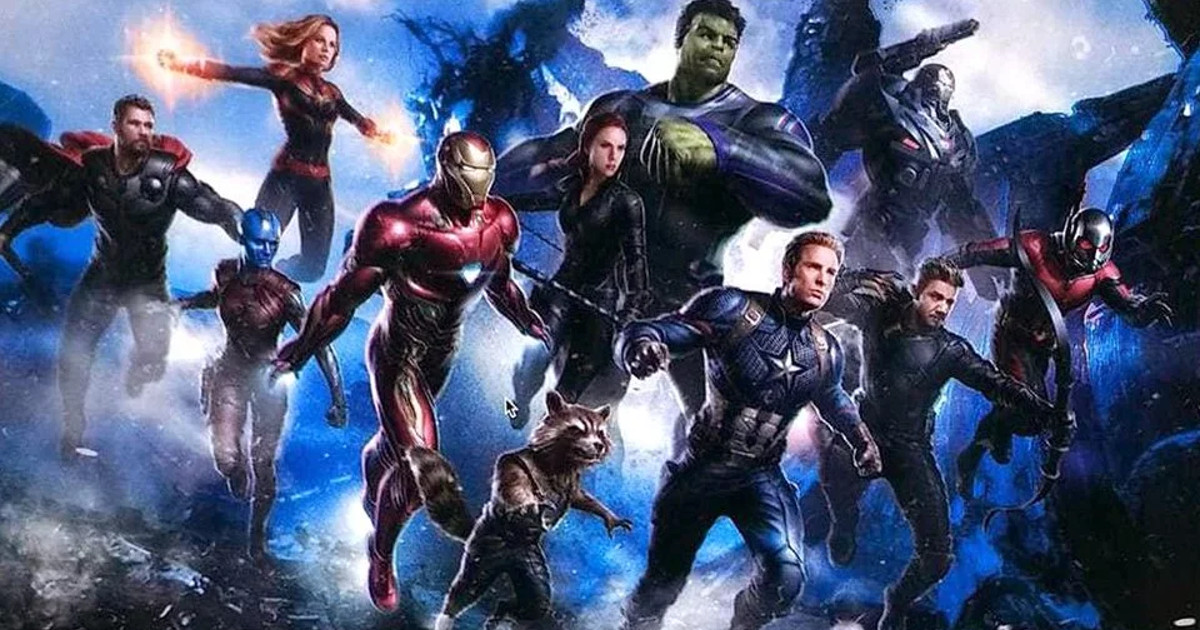 The Avengers 4
The Avengers 4 has a May 3, 2019 release directed by Joe and Anthony Russo and stars Robert Downey Jr., Josh Brolin, Chris Evans, Chris Hemsworth, Scarlett Johansson, Mark Ruffalo, Jeremy Renner, Karen Gillan, Bradley Cooper, Chris Pratt, Zoe Saldana, Dave Bautista, Tom Holland, Benedict Cumberbatch, Paul Rudd, Evangeline Lilly, Sebastian Stan, Chadwick Boseman, Don Cheadle, Danai Gurira, Letitia Wright and Brie Larson.
The movie is a sequel to Infinity War where the Great Titan left the universe in shambles by killing off half the population including the Avengers. Now Marvel's super heroes must suit up perhaps one last time to make things right by taking down Thanos once and for all.