Thor: Ragnarok is once again is the #1 movie at the box office with $56.6 million this weekend, which is just a tad below the $61 million estimate, and marks a drop of just 54% from its opening weekend's $122.7 million.
The current worldwide box office gross for Thor: Ragnarok now sits at over $650 million.
The number is good enough to push Thor: Ragnarok ahead of both Thor ($449 million) and Thor: The Dark World ($644 million) after just ten days of release.
Thor: Ragnarok's international gross of $438.5 million has also surpasses that of Wonder Woman ($409 million) and Logan ($390 million); so we see the movie is doing exceptionally well.
Thor: Ragnarok also has a 93% Fresh rating at Rotten Tomatoes, with 90% of the audience stating they liked it.
WB's Justice League movie debuts this week, so more than likely it will overtake Thor: Ragnarok for the #1 spot at the box office, but we can guess Thor: Ragnarok will have legs so its overall box office should remain pretty high.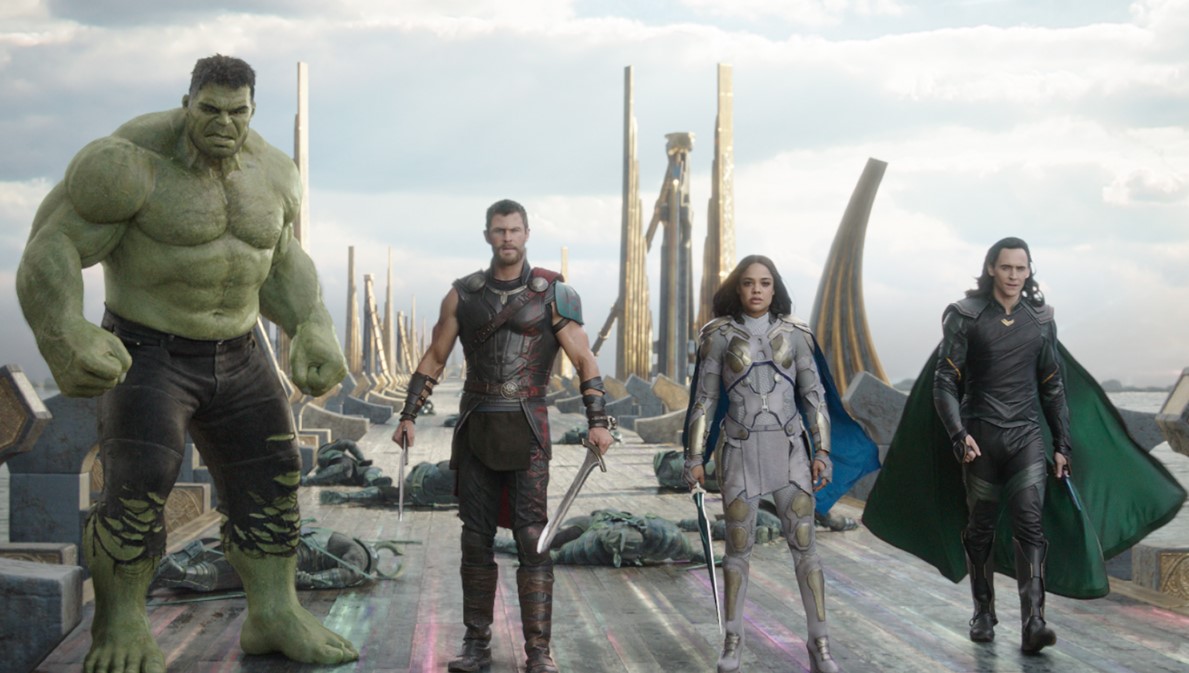 Thor: Raganarok is directed by Taika Waititi starring Chris Hemsworth as Thor, Mark Ruffalo as Hulk/Banner, Tom Hiddleston as Loki, Idris Elba as Heimdall, Cate Blanchett as Hela, Tessa Thompson as Valkyrie, Jeff Goldblum as Grandmaster, Anthony Hopkins as Odin and Sam Neill in an unknown role.
Thor's world is about to explode in Marvel's Thor: Ragnarok. His devious brother, Loki, has taken over Asgard, the powerful Hela has emerged to steal the throne for herself and Thor is imprisoned on the other side of the universe. To escape captivity and save his home from imminent destruction, Thor must first win a deadly alien contest by defeating his former ally and fellow Avengers… The Incredible Hulk!