Marvel Studios has released new footage of The Marvels which features Brie Larson as Carol Danvers flying with her pet alien Flerken, Goose.
Rather ironically, it is known Brie Larson is actually allergic to cats and didn't film the scenes with the real-life cats used in the movie, Nemo and Tango.
"We would have one of us standing in a [green or blue] suit while doing the action with the cat. We had a three-month training period," animal trainer Jo Vaughan told Total Film magazine. "I read through the script, and marked down all the actions that the cat needed to do. These cats go onto set knowing everything that they're going to do. When we come to shoot, we break it down day-by-day. The day before we will prep what we're going to do the next day so it's fresh in their mind."
Vaughan continued, "Nemo was better at running and jumping. Tango was the hero face of Goose. Whenever we did close ups, wherever possible, it would always be Tango. The naughtiest thing one of them did happened when we were on one of the sets where the ground was quite gravelly. We were all ready to go and it was just a giant cat-litter box. He didn't go to the toilet on set, but he came out and just started rolling around in it straight away. 
"The most challenging aspect of training a cat is the enormity of the sets, the huge crew, and time constraints. It's a lot for a cat. But they did us proud – as did the ten kittens," she said.
Watch below!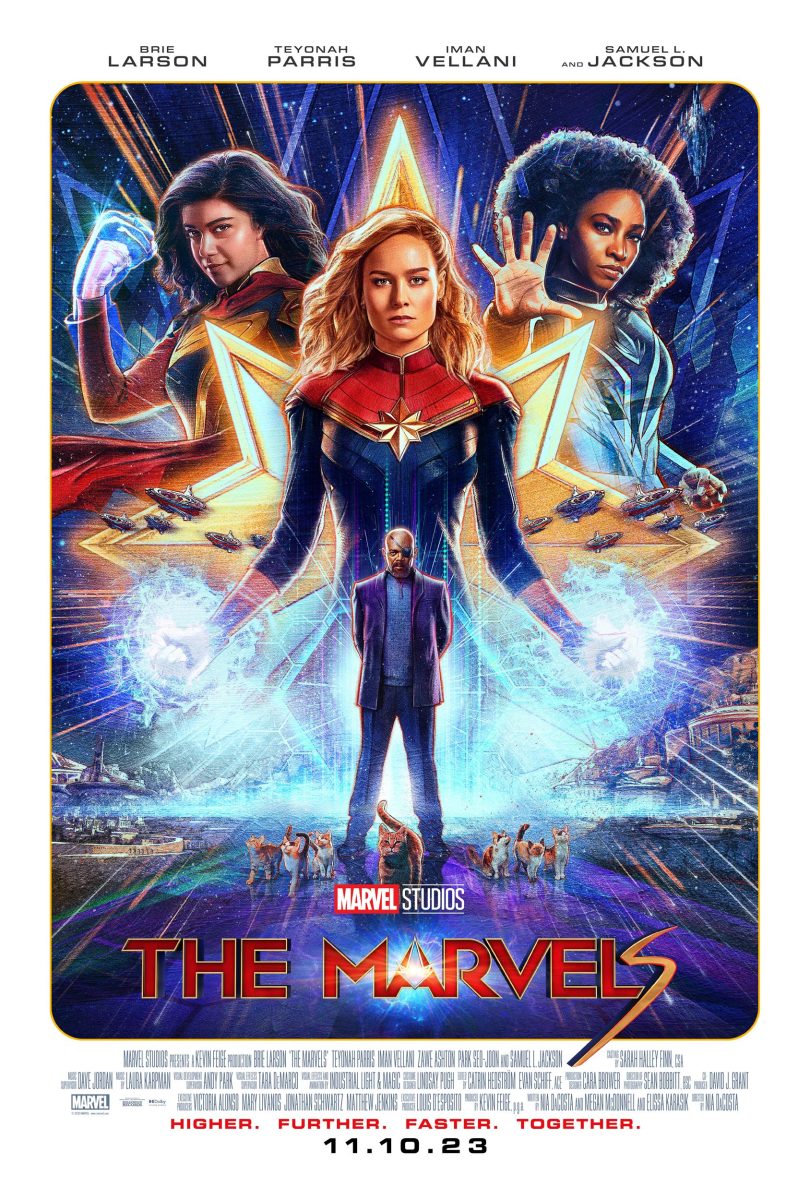 What is The Marvels about?
"Follow Carol Danvers aka Captain Marvel on her journey to team up with Captain Monica Rambeau, her alienated niece, and Ms. Marvel, Jersey City's own teen-age Super Hero," states the video description.
In Marvel Studios' "The Marvels," Carol Danvers aka Captain Marvel has reclaimed her identity from the tyrannical Kree and taken revenge on the Supreme Intelligence. But unintended consequences see Carol shouldering the burden of a destabilized universe. When her duties send her to an anomalous wormhole linked to a Kree revolutionary, her powers become entangled with that of Jersey City super-fan Kamala Khan, aka Ms. Marvel, and Carol's estranged niece, now S.A.B.E.R. astronaut Captain Monica Rambeau. Together, this unlikely trio must team up and learn to work in concert to save the universe as "The Marvels."
The film stars Brie Larson, Teyonah Parris, Iman Vellani, Zawe Ashton, Gary Lewis, Seo-Jun Park, Zenobia Shroff, Mohan Kapur, Saagar Shaikh, and Samuel L. Jackson. Nia DaCosta directs, and Kevin Feige is the producer. Louis D'Esposito, Victoria Alonso, Mary Livanos and Matthew Jenkins serve as executive producers. The screenplay is by Nia DaCosta and Megan McDonnell and Elissa Karasik.
The Marvels gets released on Nov. 10.
Watch the trailer: