Following the set pics from last month, now The CW shows off a first official look for The Flash Season 5 at the costume of Nora Allen, the daughter of Barry and Iris from the future.
"Meet the West-Allen family," The CW social networks posted.
Actress Jessica Parker Kennedy returns from The Flash Season 4 to play Nora Allen who goes by the codename XS.
While the comic book version is known as Dawn, the character in the TV series pays homage to the dead mother of Barry, Nora Allen.
"She comes back for a specific reason, not only to see her parents and meet everybody on the team, which you saw all throughout the season — there's four specific times that she came back, and you're gonna learn about why she chose those four times and how they're gonna play into not only the mistake that she made, but the consequences for somebody like her, a speedster traveling from the future to the past, and what that means for Barry and the team," executive producer Todd Helbing said in a previous interview.
"Yeah, she comes from 30 years in the future, so 30 years from now, a lot has happened," Helbing said. "She's privy to information that nobody else is, so her experience in the future is certainly different than where everybody is now. A lot of next season too, you're gonna see this relationship between Barry and Iris and Nora, so we just wanted to give the audience a little glimmer into what her reaction is to everybody. If you go back and watch all of the ways that she interacted with everybody, you can get a nice little sense of what her relationship is with everybody in the future."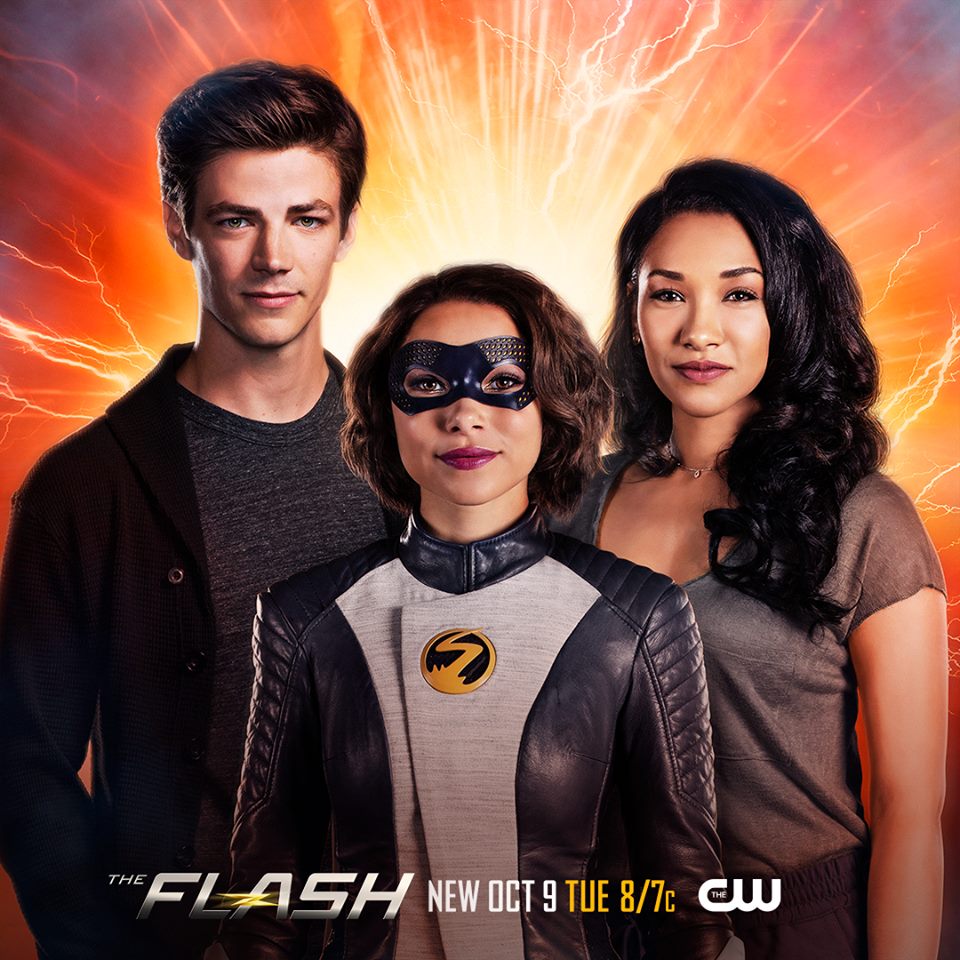 The Flash
The Flash Season 5 premiers Tuesday, October 9 on The CW starring Grant Gustin, Candice Patton, Danielle Panabaker, Carlos Valdes, Tom Cavanagh, Jesse L. Martin and Danielle Nicolet.