The first batch of reviews for The Flash movie starring Ezra Miller are out and have hit Rotten Tomatoes and the score could use a bit of a pick me up.
With 63 reviews presently accounted for, The Flash Rotten Tomatoes Score is at 73%; the Audience Score will be made available once the flick gets officially released on June 16.
The score seems to fit with various early reactions as WB debuted The Flash at CinemaCon and had held early fan screenings which really hasn't received a lot of buzz. Of course that doesn't mean the movie is bad, but people like James Gunn are saying it's the best superhero movie ever, so that is a big statement to live up to.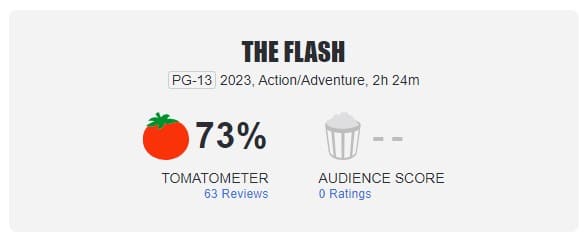 How does The Flash compare to the other DC movies?
Worth a mention is that the critics aren't all that big on Marvel's Guardians of the Galaxy 3 as well, only 82% on Rotten Tomatoes, but the fans like it a lot (94% Audience Score), and its box office is doing better than expected closing in on over $800 million.
The Flash Rotten Tomatoes Score of 73% is also a lot better than the two previous DC movies, Shazam: Fury of the Gods (49%) and Black Adam (38%), and even better than Zack Snyder's four-hour Justice League (71%), as well as Wonder Woman 1984 (58%), Aquaman (65%), Justice League (39%), Suicide Squad (26%), Batman vs Superman (29%), and Man of Steel (56%).
So you can actually argue The Flash is one of the better DC movies as it's only beaten out by James Gunn's The Suicide Squad (90%), Birds of Prey (79%), Shazam (90%), and the first Wonder Woman (93%).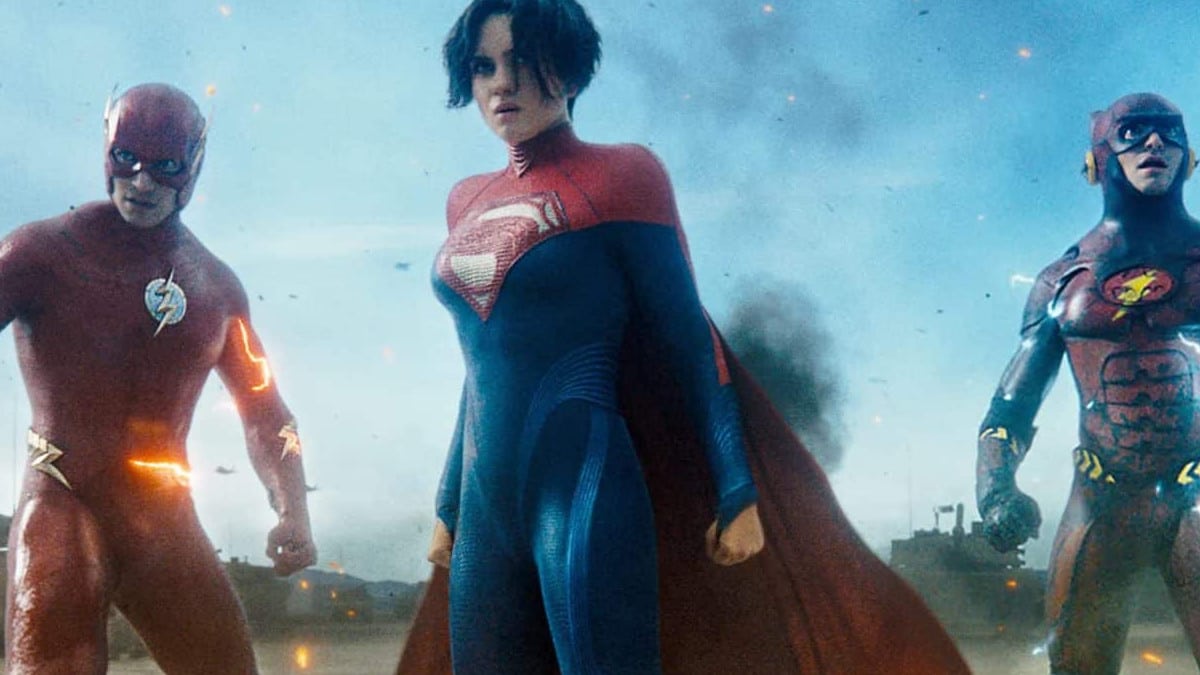 What do the reaction say?
Here is a mix of reactions from Rotten Tomatoes:
Fresh: Ezra Miller saves the Snyderverse in a stunning superhero adaptation that gloriously lives up to the hype. The Flash is the DC film that fans have been aching to see. – Movie Web
Rotten: While the core conceit of Warner Bros. Discovery's The Flash is solid, the movie's too-meta nostalgia plays highlight everything that has gone awry with the studio's superhero movie experiment. – The Verge
Fresh: The Flash was a dazzling visual extravaganza that will get you pumped for the multiverse. The emotional weight is heavy, backed by two wonderful Batman. You sympathize with Barry Allen, and this is one of the better comic book films in recent years. – Just My Opinion Reviews
Rotten: Considering how "The Flash" makes many of its characters face death and inevitability throughout, "The Flash" should not feel as hollow as it does. – The Playlist
Fresh: Director Andy Muschietti delivers an emotional film filled with nostalgia and throwbacks to previous films. It's the most satisfying film to date from the DCEU in the past decade. The movie will do bonkers business with repeated viewings. – CineMovie.tv
Rotten: A morally specious movie that's mostly about reflogging the cultural canon of an entertainment conglomerate. – Times UK
Fresh: The Flash is one of its strongest entries and should, even with some flaws, be considered a jewel in the DCU crown. – Forbes
Rotten: It's a pitiful disservice to itself, turning a relatively fun, if rocky, movie into nothing but another product designed as a carousel where you can point at things and people you recognize. – Austin Chronicle