Details for The Flash Season 8 on The CW are made known including an adaptation of the DC Comics storyline "Armageddon," and the use of the villain, Despero.
"Armageddon" comes to The Flash Season 8:
"Armageddon" will kick off The Flash Season 8 in a five-part event with the premiere on Nov. 16 at 8 p.m. ET, and will feature numerous guest appearances from The CW DC shows including Javicia Leslie as Batwoman, Brandon Routh as The Atom, Cress Williams as Black Lightning, Chyler Leigh as Sentinel, Kat McNamara as Mia Queen and Osric Chau as Ryan Choi, with Tom Cavanagh and Neal McDonough returning as bad guys Eobard Thawne/Reverse Flash and Damien Darhk, respectively.
"Armageddon" was a 1991 crossover event in the DC Comics that dealt with the mysterious Monarch traveling back in time and introduced the time-traveling character Waverider. I can recall back at the time that there was a lot of excitement about the crossover and the identity of Monarch, as Monarch was said to be a superhero who went insane, killed all other superheroes, and took over the world, but it was unknown exactly why. However, the event didn't pay off at the end, which I think had to do with Wizard Magazine leaking the identity of Monarch, if I remember correctly, so DC changed the end.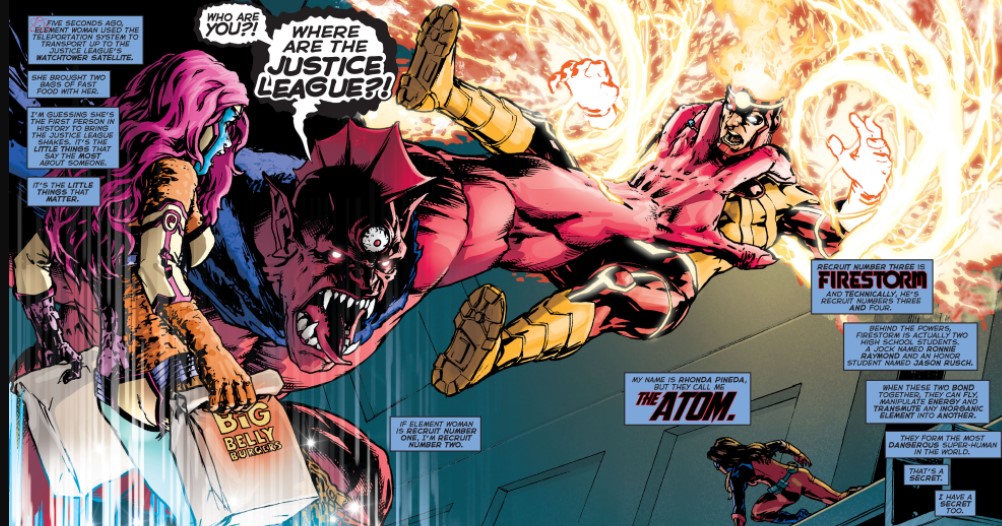 Despero will face Team Flash
Regarding Despero, BAFTA Award-winner actor Tony Curran (Your Honor, Ray Donovan) will play the villain and is currently filming The Flash Season 8.
The character is described in The Flash as a powerful and intelligent alien possessing incredible telepathic powers who left his homeworld—Kalanor—under mysterious circumstances. Now he's facing a deadly mission on Earth, one whose outcome will decide the fate of humankind and put him on a collision course with Team Flash.
In the comics, Despero is one of the oldest Justice League villains having first appeared in Justice League of America #1 – The World of No Return in 1960, and is the tyrant ruler of Kalanor.
The Scottish actor is also known for Your Honor, Ray Donovan, Blade 2, Flight of the Phoenix, The League of Extraordinary Gentlemen, and Underworld: Evolution.
Tony Curran trains for Despero:
(via Deadline)