A new Terminator: Dark Fate trailer is coming tomorrow as a teaser is released which teases Judgement Day.
Update: new trailer is now online.
"Do you believe in fate, Sarah?" says Arnold Schwarzenegger's character.
Text then appears with "Today is Judgement Day. Tomorrow we meet our fate."
Arnold Schwarzenegger released the trailer teaser on Instagram; watch below.
Deadline also caught up with James Cameron, the original director, and a producer on the new film.
"One of the things that seemed obvious from looking at the films that came along later was that we would need to get everything back to the basics and that we would need to avoid the mistakes of making things overly complex and that we needed to avoid stories that jumps around in time and one that goes backward and forward in time," Cameron said about the fact that Terminator: Dark Fate is a sequel to T2 and ignores the other films. "Let's keep it simple in the relative unity of time. With the story, let's have the whole thing play out in 36 hours or 48 hours. In the first two movies everything plays out in less than two days in each one so there's energy and momentum."
Terminator: Dark Fate trailer teaser: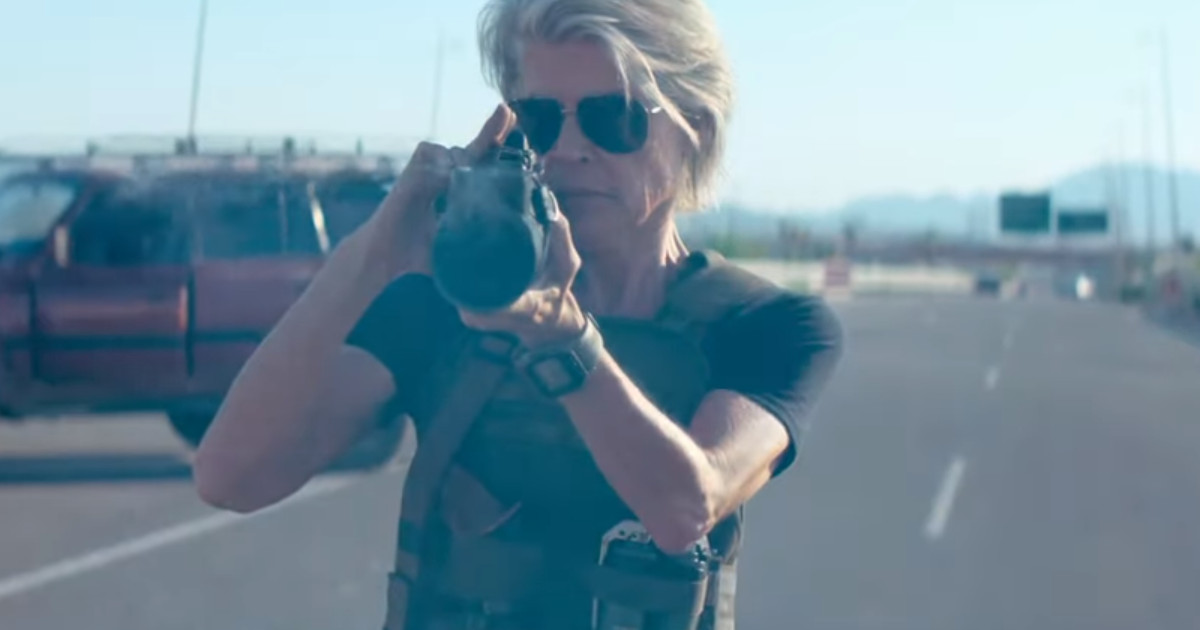 Terminator: Dark Fate has a November 1, 2019 release and is R rated.
Synopsis: Linda Hamilton (Sarah Connor) and Arnold Schwarzenegger (T-800) return in their iconic roles in Terminator: Dark Fate, directed by Tim Miller (Deadpool) and produced by visionary filmmaker James Cameron and David Ellison. Following the events of Terminator 2: Judgment Day, Terminator: Dark Fate also stars Mackenzie Davis, Natalia Reyes, Gabriel Luna, and Diego Boneta.