Not much is known about Tenet other than it's an apparent spy science-fiction movie, but that's okay because it's from director Christopher Nolan.
On Thursday, Warner Bros. released a new spot that at least gives an idea at what the plot of the movie is about as the future is mentioned. Watch below.
However, Robert Pattinon has gone on record to say that Tenet is not a time travel movie (as does the official synopsis), so exactly what is going on remains to be seen, which isn't a bad thing at all.
"He's not a time traveler. There's actually no time traveling. That's, like, the one thing I'm approved to say."
Christopher Nolan also previously told EW:
"We're jumping off from the point of view of an espionage film, but we're going to a number of different places. We're crossing a few different genres in a hopefully exciting and fresh way. [Producer] Emma [Thomas] and I have put together a lot of large-scale productions, but this is certainly the biggest in terms of international reach. We shot in seven countries, all over the place, with a massive cast and huge set pieces. There's no question, it's the most ambitious film we've made."
Tenet is still on track to open July 17, and the film also stars John David Washington.  
Tenet "Upcoming" spot:
Tenet poster: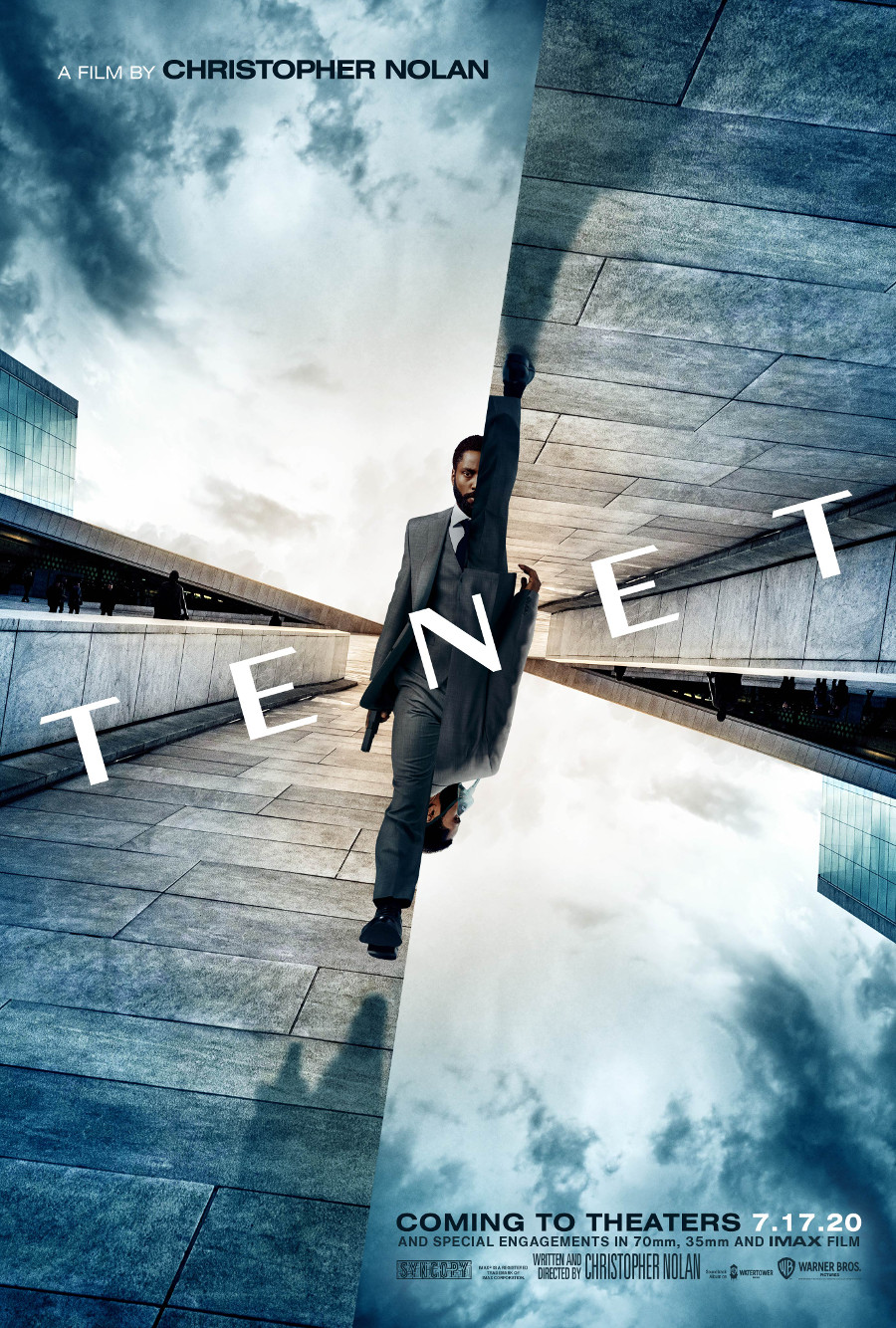 Tenet synopsis:
John David Washington is the new Protagonist in Christopher Nolan's original sci-fi action spectacle "Tenet."
Armed with only one word—Tenet—and fighting for the survival of the entire world, the Protagonist journeys through a twilight world of international espionage on a mission that will unfold in something beyond real time.
Not time travel. Inversion.
The international cast of "Tenet" also includes Robert Pattinson, Elizabeth Debicki, Dimple Kapadia, Aaron Taylor-Johnson, Clémence Poésy, with Michael Caine and Kenneth Branagh.