The upcoming live-action Swamp Thing series for the DC Universe streaming app adds The Walking Dead's Jeryl Prescott as Madame Xanadu.
The character is described as a blind fortune teller with a mysterious past and supernatural perceptions that reveal the future.
Prescott played Jacqui in the first season of The Walking Dead who stayed behind at the Atlanta CDC when it blew up.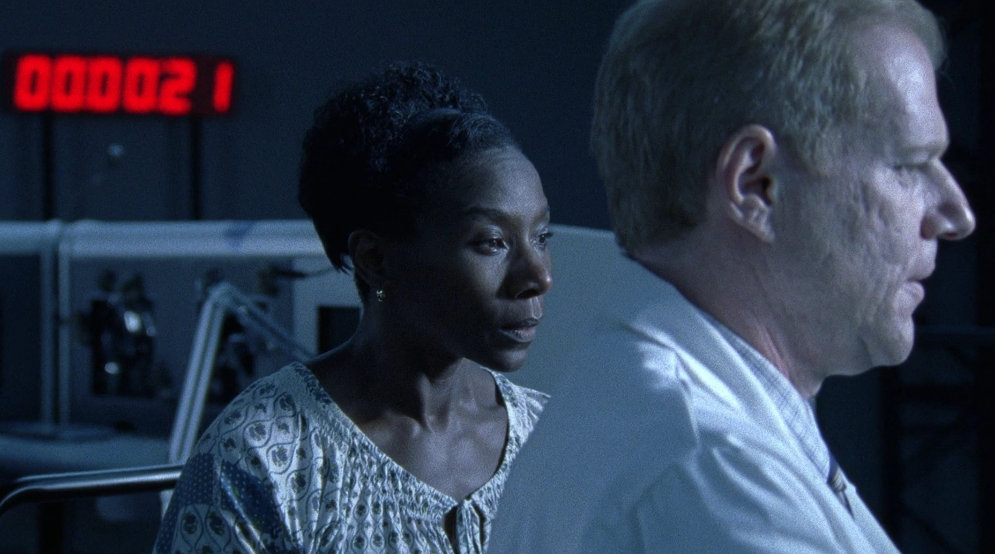 Swamp Thing premiers in 2019 and also stars Crystal Reed as Abby Arcane, Maria Sten as Liz Tremayne, with the titular character yet to be cast.
In the comics, Madame Xandu first appeared February 1978, and is associated with the Demon Knights, Justice League Dark and the Spectre, and she is the youngest sister of Morgaine Le Fay and the Lady of the Lake.
Swamp Thing is described as: When CDC researcher Abby Arcane returns to her childhood home of Houma, Louisiana, in order to investigate a deadly swamp-born virus, she develops a surprising bond with scientist Alec Holland — only to have him tragically taken from her. But as powerful forces descend on Houma, intent on exploiting the swamp's mysterious properties for their own purposes, Abby will discover that the swamp holds mystical secrets, both horrifying and wondrous — and the potential love of her life may not be dead after all.
Producer and writer on Swamp Thing, Gary Dauberman, who is also behind hit films such as IT, the Annabelle movies and The Nun, recently offered the series will be a Hard rated-R.
"This is one, when you talked earlier about the rating for The Nun, we always set out to make Swamp Thing as hard R as we could and go graphic with the violence, with the adult themes and make it as scary as possible," Gary Dauberman said. "Because we're doing it through the DC streaming service, they really pushed us, although they didn't have to push hard, for us to go as extreme as we could."