Superman & Lois shows off a cool new teaser teasing a major battle as well as a poster featuring the Kryptonian Kent family.
The series returns in a couple of weeks so while we wait, check out the Tyler Hoechlin Superman taking on Atom Man!
The poster which teases that "new strength awakens" also features the new Jonathan Kent actor, Michael Bishop.
The CW also released a 2023 Sizzle Reel promo featuring footage from the last season of The Flash and the debut of the new Gotham Knights series which looks to feature the Court of Owls, minus Batman, of course, who is dead in the show.
Watch below.
Superman & Lois returns Tuesday, March 14 at 8pm EST followed by the premiere of Gotham Knights at 9pm EST; The Flash Season 9 airs Wednesdays at 8pm EST.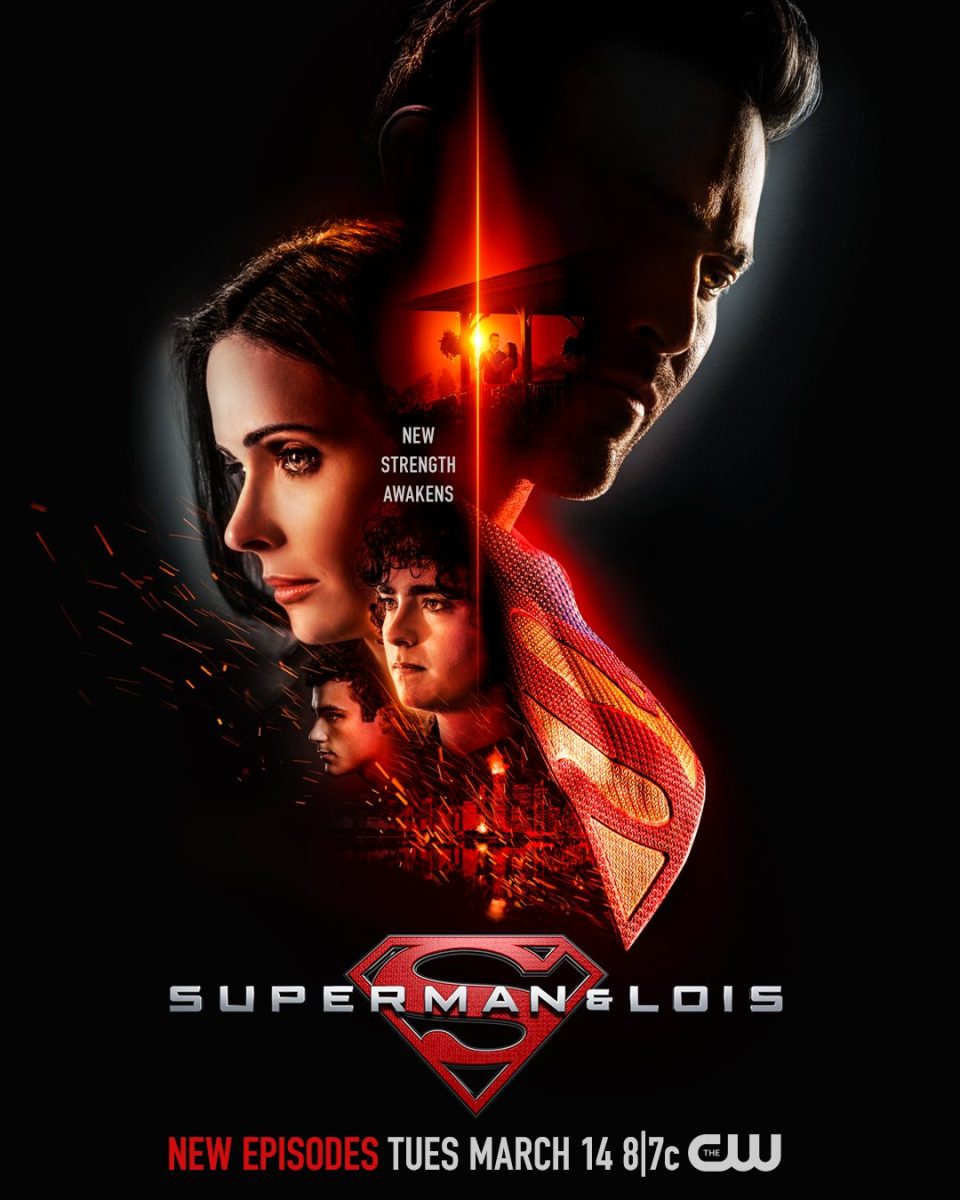 What is Season 3 about?
Superman & Lois Season 3 finds Clark and Lois working together at the Smallville Gazette and enjoying their small-town life, but the Kents' romantic bliss only shines a light on how isolating "the secret" can be, as Chrissy struggles to balance a new love interest and her friendship with Lois. However, Lois' own work-life balance is put to the test when an undercover assignment reveals a deadly foe that promises to change the Kent family forever.
Superman would move heaven and earth for his family, but with a villain this merciless, even that might not be enough. Meanwhile, the Kent boys find themselves being pulled in opposite directions as Jordan discovers what a superhero identity really means and Jonathan searches for a purpose beyond the football field.
Amid all this upheaval, John Henry is haunted by his doppelgänger's past, leading to dangerous consequences for him and Natalie. Lana Lang and Kyle also redefine their family post-separation, while Sarah (Inde Navarrette) explores what the future holds for her and Jordan now that she knows the truth about his powers.
Watch Superman & Lois Season 3, Gotham Knights, and The Flash footage:
Superman VS Atom Man promo on #SupermanAndLois Season 3 everyone pic.twitter.com/Xa3WbBy0ji

— Marvel And DC Fan Page (@DCMarvelMovie) February 25, 2023