The CW has made it official, as Superman & Lois has been canceled following the airing of its upcoming Season 4.
The network made the following announcement confirming Season 4 will consist of ten episodes airing in 2024 starring Tyler Hoechlin and Elizabeth Tulloch.
The announcement also confirms Season 4 will feature Michael Cudlitz as Lex Luthor.
News of the series ending doesn't come as a surprise as it has been reported Superman & Lois Season 4 has seen massive budget cuts. The cuts are said to include most of the cast, as noted, the number of episodes is reduced to ten, and recently saw it learned the writers room for the show has been reduced.
Along with Tyler Hoechlin, Elizabeth Tulloch, and Michael Cudlitz, returning for Season 4 includes Michael Bishop as Jonathan Kent and Alex Garfin as Jordan Kent.
The exiting Smallville cast includes and it has been said they could return in Season 4 in a guest starring capacity: Dylan Walsh as Sam Lane, Emmanuelle Chriqui as Lana Lang, Erik Valdez as Kyle Cushing, Inde Navarrette as Sarah Cushing, and Sofia Hasmik as Chrissy Beppo, with Wolé Parks as John Henry Irons, and Tayler Buck who plays his daughter Natalie Irons.
The Superman & Lois Season 4 release date is also said to be delayed due to finishing the visual effects, so no release date is known as of yet, but The CW below confirms it will be released sometime next year.
Worth a mention is that James Gunn has been developing his own version of the Man of Steel with David Corenswet who is set to fly in Superman: Legacy out July 11, 2025. When Gunn took over the DCU, Gunn said that he knew a lot of people liked the Superman & Lois series. So while all the DC shows have been canceled on The CW due to the network getting sold, Gunn said Superman & Lois could continue for a season or two and we get that one final season.
Tyler Hoechlin debuted as the Man of Steel in the Supergirl series and then starred in the Crisis on Infinite Earths crossover event series. Following Crisis, Hoechlin and Elizabeth Tulloch would go on to star in their own series, Superman & Lois, where it was learned they had two sons, Jonathan and Jordan. The series was among the highest ratings for The CW DC shows.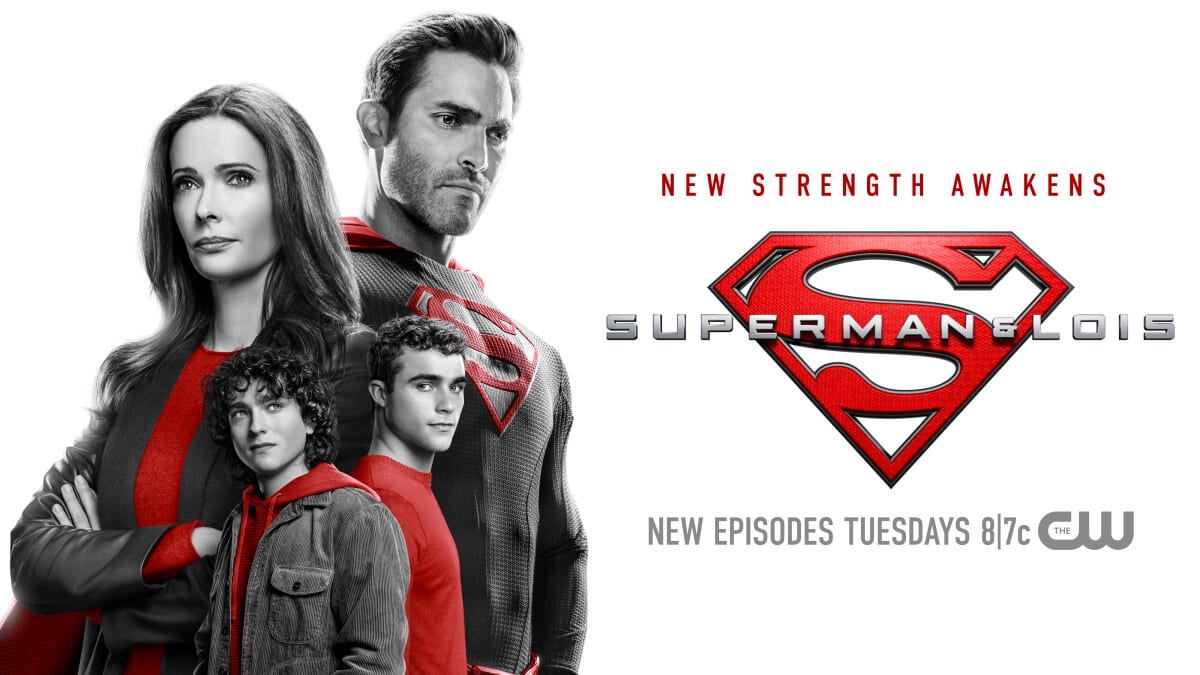 Press Release
THE CW NETWORK'S HIT SERIES "SUPERMAN & LOIS" TO CONCLUDE WITH UPCOMING FOURTH SEASON
Epic Final 10-Episode Season to Air on The CW in 2024
November 2, 2023 (Burbank, CA) – The CW Network today announced the hit series SUPERMAN & LOIS starring Tyler Hoechlin and Elizabeth Tulloch will conclude with its upcoming fourth season. The 10-episode final season is slated to air on The CW in 2024.
"Over the last three seasons, SUPERMAN & LOIS redefined both the superhero genre and family drama as Tyler, Elizabeth and the entire cast effortlessly portrayed these classic characters with new layers of depth and complexity that had never before been explored in the Superman universe," said Brad Schwartz, President of Entertainment, The CW Network. "We are grateful for the years of hard work and graceful storytelling from the show's writers, producers, actors and crew, as well as our terrific partners at Warner Bros. Television and Berlanti Productions. As Superman embarks on his final flight, the team is leaving us with an absolutely epic 10-episode must-watch-every-minute farewell to one of the most legendary CW families ever."
"While we're sad to say goodbye to SUPERMAN & LOIS at the end of Season Four, we're grateful for the time we've had with our amazing cast, crew, vfx teams, editors, musical geniuses, and writers. Since the day this show was first discussed, it was about family. And that's what was created—on and off screen," said executive producers and co-showrunners Todd Helbing and Brent Fletcher. "We'd like to thank our partners at Berlanti Productions, DC, WB and The CW for their endless support and enthusiasm during this journey…and give a very special thank you to all the fans for tuning in. We're thrilled about what we have in store in our final season, and can't wait for everyone to watch as Superman, Lois and all our heroes face off against the biggest threat in the show's history—Lex Luthor."
Based on the characters from DC created by Jerry Siegel and Joe Shuster, SUPERMAN & LOIS is from Berlanti Productions in association with Warner Bros. Television, with executive producers Greg Berlanti, Todd Helbing, Sarah Schechter, Brent Fletcher, and Geoff Johns.