Move over Superman, Batman, Aquaman, Cyborg, The Flash, Wonder Woman, and Shazam, as Dwayne Johnson teases that his Black Adam will be taking over the DCEU.
Johnson has taken to his Instagram account numerous times mentioning, "The hierarchy of power in the DC Universe is about to change."
With each mention, the 6′ 5″ 260 lb actor shows off images of his jacked-self in training for the role, which dwarfs both Henry Cavill and Ben Affleck, not to mention Zachary Levi and even Jason Momoa.
"New era. The hierarchy of power in the DC Universe is about to change. Same game different levels. Same hell different devils. #antiherotraining #dcuniverse #blackadam Shooting starts this summer. @jonbrandoncruz," The Rock posted Tuesday on Instagram.
Dwayne Johnson training for Black Adam: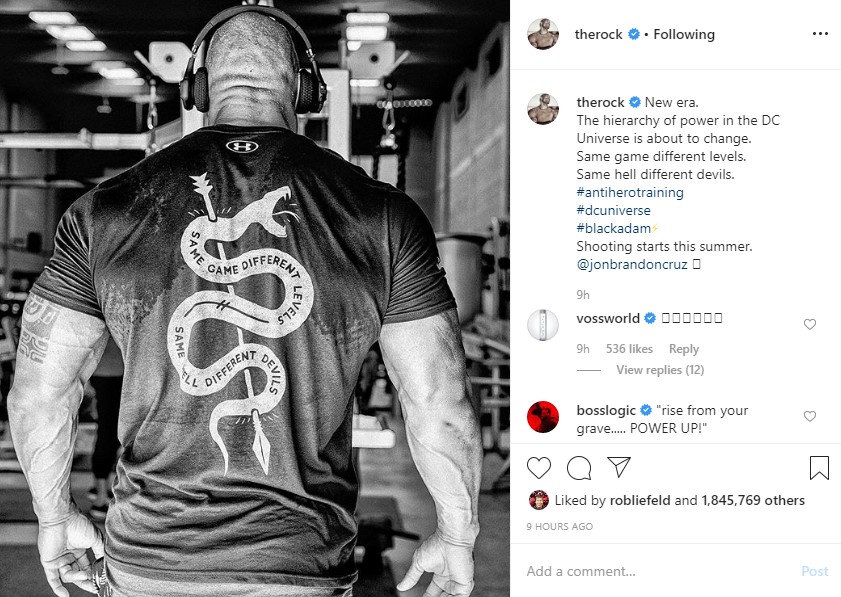 Black Adam will be a new era teases The Rock:
A previous post offers more of the same as again Johnson notes, "New era."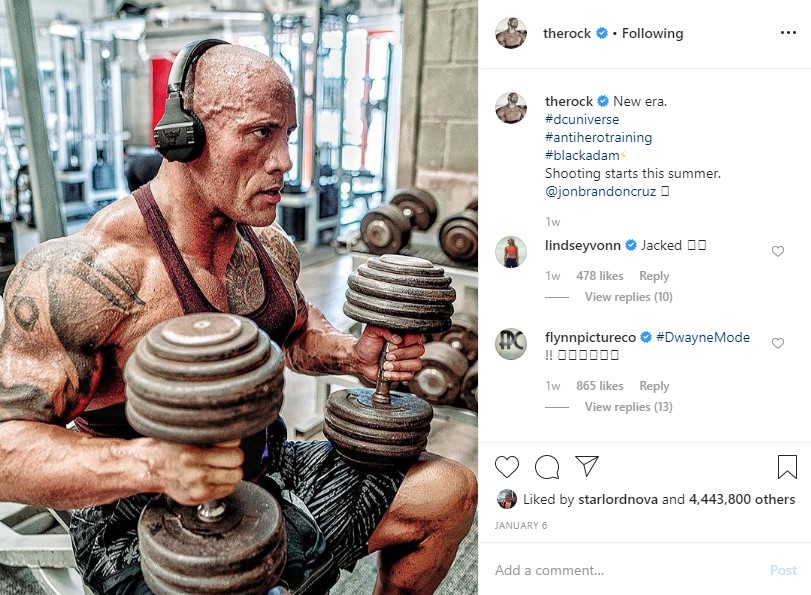 DC Universe is about to change teases Dwayne Johnson:
Earlier in January also saw Dwayne Johnson tease numerous images that his Black Adam is taking over.
"The hierarchy of power in the #DCUniverse is about to change," he said. "Shooting starts this summer."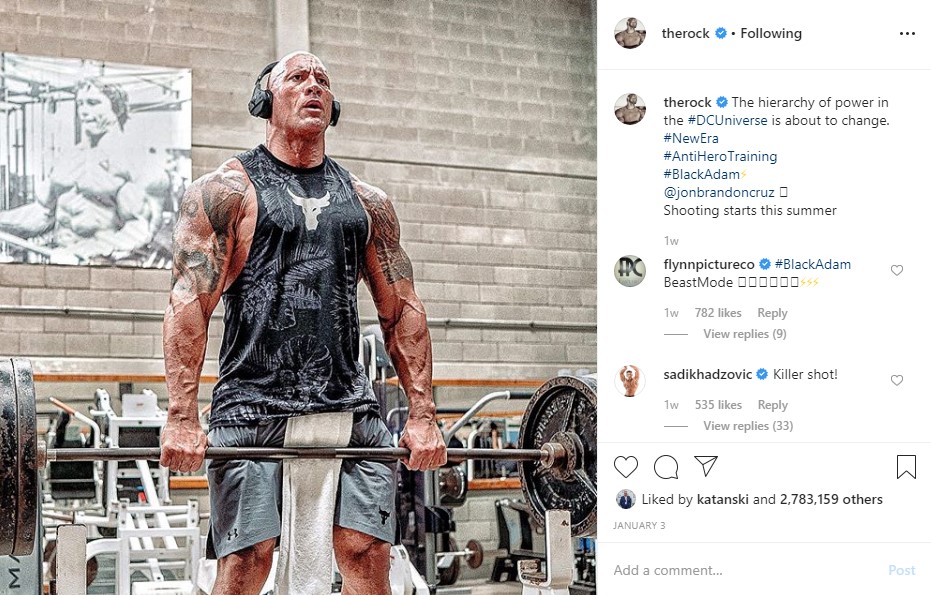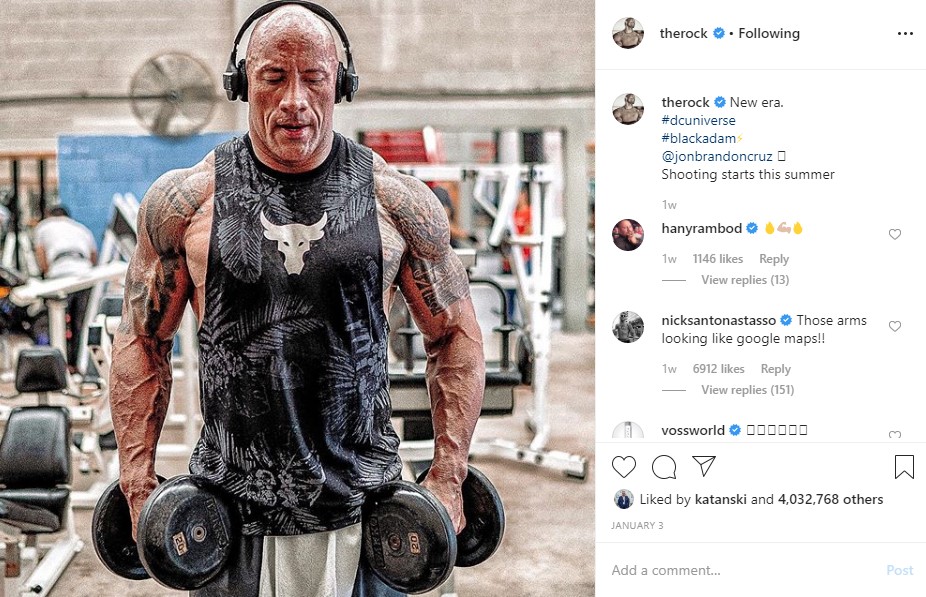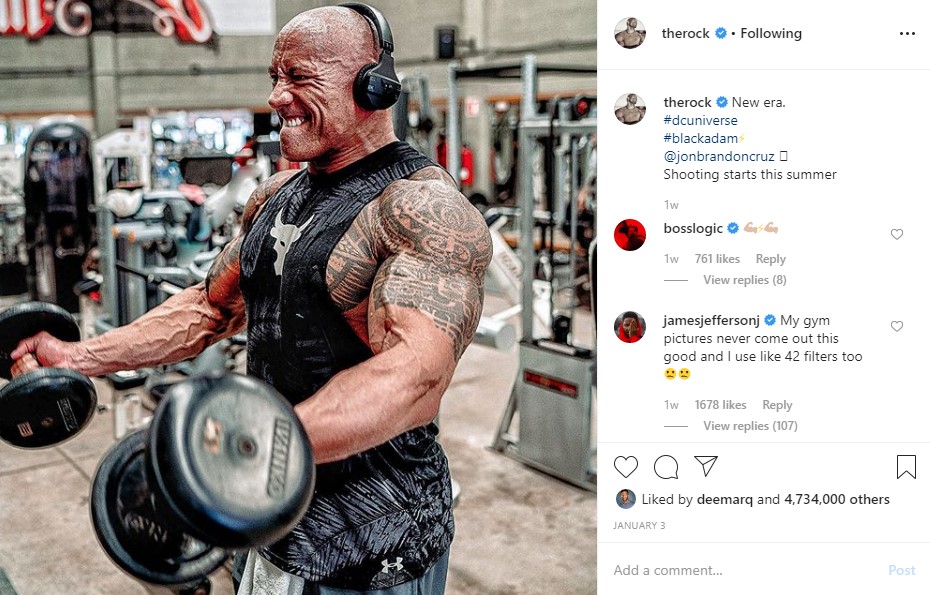 Black Adam coming in 2021
Warner Bros. recently announced the Black Adam release date, December 12, 2021, with Jaume Collet-Serra on board as director.
Rumors offer that Johnson may battle Hawkman with it even said Henry Cavill may return as Superman in a potential sequel.
Johnson's business partner and former wife, Dany Garcia, happens to manage Cavill, and interestingly enough, when the release date was announced, Dwayne Johnson name-dropped Superman.
"It all changed for me when I was 10yrs old and was first introduced to the greatest superhero of all time - SUPERMAN," Johnson said in part. "As a kid, Superman was the hero I always wanted to be. But, a few years into my fantasy, I realized that Superman was the hero, I could never be..."
DC Comics co-president and superstar artist Jim Lee also whipped up this official poster for Dwayne Johnson as Black Adam: