The Suicide Squad could be R-rated hints Joel Kinnaman, though director James Gunn has been playing coy about the flick's official rating on social media.
While promoting his latest movie, The Secrets We Keep, Joel Kinnaman raves about The Suicide Squad and Gunn to THR where not only does he say the movie feels like it's heavily R-rated, but that it's going to be insane, and he also has good things to say about John Cena:
Oh yeah! Yeah, that movie is going to be insane. The script is so funny. Every page of that script was funny, and every page made me laugh. James just has this command of that genre, but also over every aspect of comedy and even the marketing. He just understands the world so well, and since he wrote it, he really reinvents not just the concepts, but also the characters. For me, it was like I did my first comedy, but it's like heavily R-rated. So much of the action is practical with real explosions, and yeah, that movie is going to be insane.

It's such a great cast that he put together. John Cena, that motherf-cker is a comedic genius. No one would make us laugh on set more than John. Every scene he was in, he would go on an improvised tangent. There are so many chops in that cast, and James has such a command of it all. He knows exactly what he wants, and sometimes it's going to take him ten takes to get there, or it's going to take one. And he knows exactly when he gets what he needs because his ear is so attuned to it. It was a real learning experience for me too because I'd never done a comedy in that way before. So I asked James to work with me and teach me this sh-t. And yeah, we had so much fun doing it. That movie is going to be a f-cking monster. Honestly, even though I'm in it, I can't wait to see it as a fan. (Laughs.)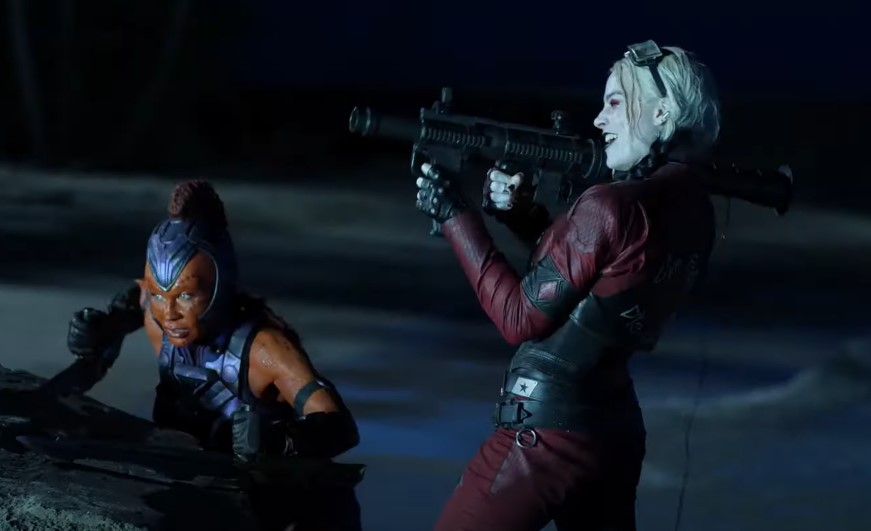 The Suicide Squad is going to be a f'n monster says Kinnaman
Kinnaman was also asked about comparing the first movie that was released in 2016 directed by David Ayer to this one:
Yeah, there's definitely some new members that are already becoming real friends, but there's something about the first gang of lunatics. There was more energy put into making the movie the second time around. The first time around, there was a lot of energy put into everything around us. (Laughs.) But no, they're such good people. It's also something about the whole concept of being a squad. There was never a bad ego on either of these films; not the first or the second one. There was never a shitty person that was trying to suck up all the air. On both films, there were really generous, warm, funny people around that were just about feeding the collective. There's something about the concept that really helps that vibe, and because there was a core unit from the first one, I think we brought that spirit of the first film into the second one as well.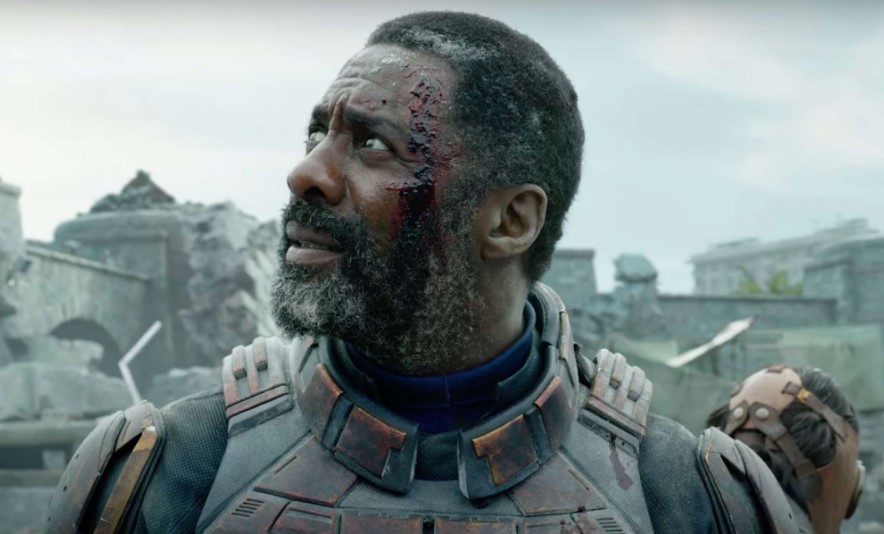 The Suicide Squad is not tame says James Gunn
Regarding what James Gunn had to say about the film's rating when asked by a fan back in April on Twitter if he had any idea yet, Gunn teased, "Oh yes I know but I can't yet say."
Most recently also saw Gunn respond, "I can't confirm anything because the MPAA hasn't rated it yet. But, uh, it's not tame."
The Suicide Squad gets released Aug. 6, 2021 directed by James Gunn and stars Margot Robbie as Harley Quinn, Viola Davis as Amanda Waller, Joel Kinnaman as Rick Flag, Idris Elba as Bloodsport, John Cena as Peacemaker, David Dastmalchian as Polka-Dot Man, Daniela Melchior as Ratcatcher 2, Steve Agee as King Shark, Nathan Fillion as TDK, Mayling Ng as Mongal, Flula Borg as Javelin, Sean Gunn as Weasel, Michael Rooker as Savant, Pete Davidson as Blackguard, Peter Capaldi as The Thinker, Alice Braga as Sol Soria, Storm Reid as Tyla, Bloodsport's daughter, Juan Diego Botto as General Luna, Joaquín Cosío as Major General Suarez, Taika Waititi as Ratcher 1.