Netflix begins production next month on Stranger Things 3.
In their report on the actors' paygrade, THR reports that Stranger Things 3 will begin production on April 23.
Details known for the third season include that it will feature a new evil and won't focus on Will as much.
"We're not going to put Will through hell for a third season in a row," Executive producer Shawn Levy previously told Galmour. "He'll be dealing with stuff, but he won't be at rock bottom the way we forced the amazing Noah Schnapp to play… We're [going to be] dealing with forces of evil that are new."
It's also known that Stranger Things 3 will feature eight episodes, which is the same as the first season, but down one episode from Season 2.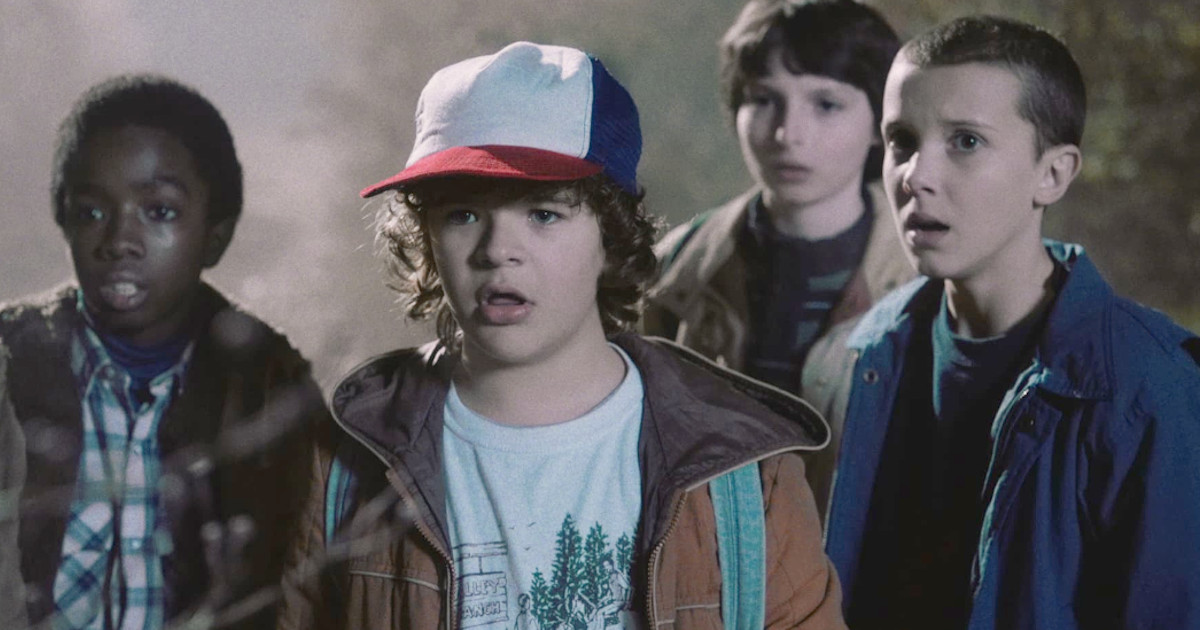 Regarding the actors' pay, the report states the actors are getting a massive pay raise for Stranger Things 3.
Winona Ryder (Joyce) and David Harbour (Jim Hopper) are making around $350,000 an episode (up from $80-100k); Finn Wolfhard (Mike), Gaten Matarazzo (Dustin), Caleb McLaughlin (Lucas) and Noah Schnapp (Will) are collecting around $250,000 per episode, and Natalia Dyer (Nancy), Charlie Heaton (Jonathan) and Joe Keery (Steve) are making $150,000 an episode (children previously made around $20k per episode).
Millie Bobby Brown (Eleven), who has become a big star because of the series, is said to be getting around $300,000 an episode, but could be anywhere from $250k to $350k.
Netflix has yet to announce a release date for Stranger Things 3, which is created by the brothers, Matt and Ross Duffer.