Stephen Amell is under attack by fans on social media with claims the former Green Arrow actor is a racist.
As a result of the recent protests surrounding the George Floyd incident as well as the "Black Lives Matter" movement, and accusations surrounding Danielle Panabaker being a racist in relation to Candice Patton having resurfaced, users on social media are stating Stephen Amell is a racist.
Fans didn't like what Amell said recently on a podcast:
"Racism is a systemic problem, but I'm not as familiar with it just because I haven't seen it in action, personally. Obviously, I see the video of George Floyd being murdered by white police officers, I remember the Trayvon Martin case, and all the things that have been happening," He said. "Although most of that, for me personally, has been overshadowed by gun violence. That's the big thing that's difficult for me to wrap my head around, moving to the States, simply because that doesn't happen in Canada. At all. Ever."
A quick note: Amell is wrong about gun violence in Canada.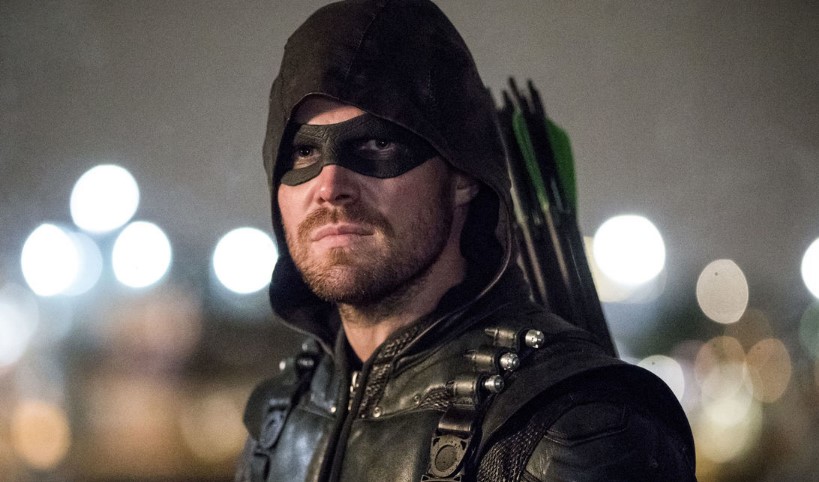 Stephen Amell, wife accused of racism
A writer for Image Comics also accused Stephen Amell and his wife of being racist:
You totally nailed me. Hope that makes you feel better. I just followed you… so if you need something or you want to help me better understand, hit me up and we can chat!

— Stephen Amell (@StephenAmell) June 3, 2020
Fans also weren't happy with both Stephen Amell and Grant Gustin's reactions to the news of Harley Sawyer getting fired from The Flash over controversial tweets, again with claims the actors are racist.
Also… I'm aware that the showrunner wrote this. I'm supporting my friend. That's it.

— Stephen Amell (@StephenAmell) June 9, 2020
Stephen Amell ain't been shit fot years. He's a racist mysoginitic douche and the CW protected him. Let his moment of reckoning finally come, too. https://t.co/ZFSxVnA9y1

— Carolyn *I hate racists* Hinds (@CarrieCnh12) June 2, 2020
a couple of you unfollowed me after my tweet this morning

so im gonna say it again

stephen amell is a racist. selfish. fucking. asshole.

if you dont like that, then bye —

— lexi ✨ (@lexiblackbriar) June 2, 2020
Here is a thread of all the bullshit moments from stephen amell's recent podcast!

tw// police brutality mention, copaganda#arrow #cwarrow #olicity #oliverqueen #greenarrow #arrowverse

— cleo but brain dead (@dinahsoliver) June 2, 2020
if Stephen amell didn't learn anything about racism working 8 years with a black person by his side, it won't be in just one day that he will learn, especially if he doesn't want to, after all he never saw racism happen, he knows a lot of good cops,

— ———-.– (@smoakxdoe) June 3, 2020
(via Bounding Into Comics)