Good news for cousins Stephen and Robbie Amell as their crowd-funded sci-fi film, Code 8, has been picked up for a theatrical release.
Deadline reports that Vertical Entertainment has acquired the rights and will release Code 8 in theaters at the same time as the home release later this year.
Code 8 is directed by Jeff Chan, written by Chris Pare, and stars both Stephen Amell and Robbie Amell, who are known for playing Green Arrow and Firestorm in the Arrowverse, respectively.
The film is set in a world where 4% of the population is born with some type of supernatural ability, but instead of being superheroes, they are heavily policed and live in poverty. Connor Reed (Robbie Amell) is a powerful young "electric" struggling to pay for his ailing mother's medical treatment. To earn money, he joins a lucrative criminal world led by Garrett (Stephen Amell), who teaches him how to use his powers to pull off a series of increasingly dangerous crimes. Sung Kang (Fast & Furious) and Greg Bryk (Ad Astra) also star.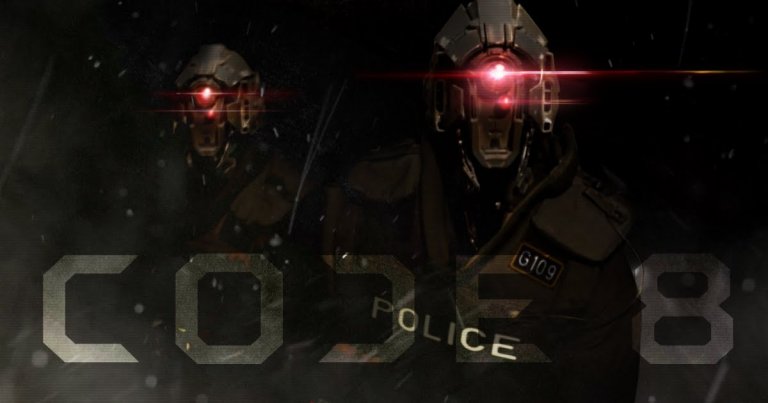 Code 8 from Stephen Amell and Robbie Amell
The movie was crowd-funded back in 2016 to the tune of over $2.4 million dollars, reaching over 1000% of its goal, and filmed in Toronto and Los Angeles, with perks including that backers could be extras in the movie. I actually backed the movie as well and received a cool Code 8 sweatshirt (I couldn't make it to any of the extras shoots).
To get a feel of what the movie is about, check out the Code 8 short below that the Amells released back then to promote their crowd-funding campaign.
"We took a grassroots approach to getting this film off the ground and we're beyond thrilled to unveil it alongside our partners at Vertical," the Amells and Chan told Deadline. "This has been a labor of love for us and the tens of thousands of supporters who have been there since the start of this journey."